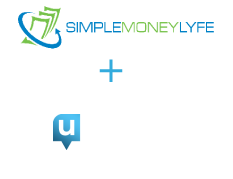 Simple Money Lyfe was looking to break into the financial space, one of the most competitive niches online.
Up against giants like NerdWallet, CreditCards.com, and many more, the competition was stiff.
We worked with Drew from Simple Money to build backlinks, press mentions, and optimize on-page SEO and internal links to drive rankings.
Conducting extensive audits of content, we refined and perfected topical authority on key pages.
Now, we've built valuable backlinks from finance to business to increase domain rating, organic keyword spread, and organic traffic.
During this time, we drove rankings up in the SERPs for keywords dominated by DR90 competitors. We took Simple Money's traffic from 7,222 visits per month to 58,484 per month, a 709% increase in organic traffic in 9 months:

To rank well in the financial space, building your E-A-T signals is critical (expertise, authoritativeness, trustworthiness).
These are key factors Google takes into account to adjust search engine results and provide searchers the most up-to-date content.
Building backlinks and press features helped us establish Drew as an expert in the space.
Drew had some nice(?), unprompted words to say about our work together, and was kind enough to let us share them with you 😀😂

Results
709% increase in organic traffic
Quotes and brand features to improve brand and topical authority
Ranking #1 for "credit repair software" and "how to make money on robinhood"