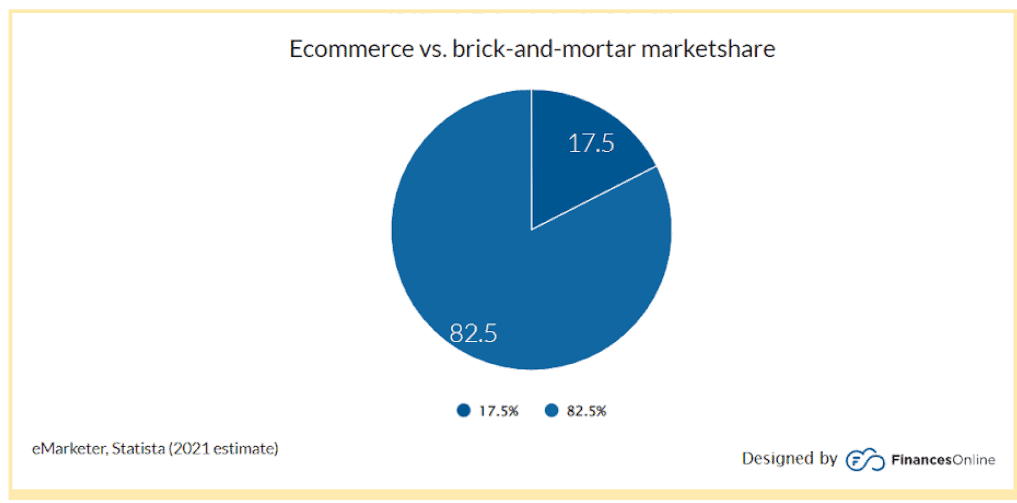 Online commerce is rising as top online retailers are taking over the marketplace. If you've got products to sell, you know that selling online is a crucial part of your business and that e-Commerce SEO is essential to running an online store. But you may not know how to incorporate technical SEO into developing your e-Commerce site. 
E-commerce SEO is a complex process and can be difficult to implement. Getting lost in the sea of complicated articles, endless Google searches, and vague advice is easy. With these things in mind, we've put together this list of 16 ways to help you optimize your site for e-Commerce sales.
1. Choose a keyword phrase and use it naturally throughout
It's no secret that Google wants to provide people with the closest search results. Therefore, your e-Commerce website should include keywords people enter if you want organic Google search visibility.
If you're looking for ideas, try using Google's Keyword Planner. It'll show you the search volume of different keywords and how competitive they are. This app will help you find the ones with high Google search volume but low competition — the sweet spot for SEO success.
Once you've chosen your keywords for e-Commerce SEO, ensure they're used naturally throughout your site. For example, you can include them in each page's title tags, meta descriptions, and URLs. Doing this will help Google understand what your site is about. And it'll help people find it when they search for those terms. You can also integrate e-Commerce platforms with your site.
2. Create sales-oriented titles and descriptions
Creating sales-oriented product titles and meta descriptions is one of the best ways of e-Commerce optimization. Use your product descriptions to tell people what the product does, how it works, and why they should buy it. Ideally, you should include your primary keyword on the relevant page at least once for e-Commerce SEO. You can also use a few other keywords for more technical SEO benefits.
The product description should convince consumers to buy the product. Use persuasive language and avoid what might put off potential customers. You can also use some of your secondary keywords in the product description to optimize your site.
3. Upload optimized images
Optimize your images or select appealing high-quality images for uploading to enhance the visual appeal of your content. This step is crucial when designing your e-Commerce shopping cart. It can make or break your store's performance on Google Images.
First, use alt tags for organic Google search visibility and e-Commerce SEO. Alt tags are short keywords that help a search engine understand what an image is about. For example, you are selling shoes online with a discount code in the description below. Then your alt tag could read something like "discounted-shoes-mens-style-running-casual-sneakers-sale." This approach lets Google know what this image is about without needing to click through to another page — which means lower bounce rates!
Next, use product images or infographics. These are the most powerful content on your page as they give customers a visual representation of the offer. Product images also have unique characteristics that need optimizing, such as descriptions. Make sure they're compelling and the file size isn't too big.
4. Make sure your website is responsive and fast
As an online store owner, you must ensure that your shoppers can access your website on any device they want. That means having a responsive design that's easy to navigate. It also doesn't cause people to lose interest because of slow load times.
To ensure this, test your site on different devices and use a page speed testing tool like Google PageSpeed Insights. This e-Commerce SEO tool will let you know if specific issues with your site's performance exist.
Also, make sure your site is optimized for speed by following best practices. These include compressing images, minifying CSS and JavaScript files, and reducing the number of HTTP requests. These methods will help your site load faster and improve the user experience. If needed, you can take advantage of professional web development services, and experts will fix all issues in the twinkling of an eye, checking your store's speed and responsiveness on multiple devices. You will also be able to have a fixed budget of the web development cost in that case with no surprises.
5. Create multiple landing pages for each product category
In creating specific landing pages for each category, you can target specific keywords and phrases that are relevant to each product group.
The benefits of creating multiple landing pages for organic search visibility include the following:
Better rankings in Google search result
Increased conversion rates, and
Higher page views/sessions on your e-Commerce website.
6. Don't forget to carve out a niche
If you're building an e-Commerce business, you should look for ways to stand out from the competition.
A niche is a specific type of customer or product that your business focuses on serving. Finding a niche allows you to focus on making sure they have the best experience possible with your brand.
7. Track the right metrics to see what's working (And what isn't)
The only way to know whether your e-Commerce SEO efforts produce results is by measuring them. You can track many different metrics types, but they all have one thing in common. They allow you to measure the effectiveness of your technical SEO campaign or strategy.
Use analytics to measure effectiveness and track conversions — not just traffic numbers or page views. It would help if you used a tool like Google Analytics to gauge how well your campaigns perform. You can set goals within, allowing for more accurate conclusions about each page.
Here's where the real magic happens. You'll see which pages are converting and what factors might contribute to their success.
8. Improve your internal link building strategy
A strong link-building SEO strategy is one of the most important things you can do for your e-Commerce SEO. It helps your users navigate around your site and improves the user experience.
It also increases the link juice that flows through your site, which helps boost the rankings of other pages on your site. So it's important to make sure that you're linking to relevant pages on your e-Commerce website effectively.
For example, if a user clicks through from "Women's Shoes," make sure they land somewhere relevant like "Women's Fashion"—not just any old page within a category or brand group. By doing this, you're helping to ensure that your e-Commerce SEO strategy is effective for your organic search visibility.
9. Avoid duplicate content issues
It's essential to avoid duplicate content issues, as they can negatively affect your search rankings and user experience. One way you can help prevent duplicate content is by using canonical URLs.
You can do this by setting up 301 redirects, which tell Google and other search engines that a page is nonexistent. This way, if someone links to a broken link or old URL, they'll transfer to your new page instead.
For example, you want to repost an old article on a new page. Use rel="canonical" tags in the HTML head. Doing this tells Google that the page is a repost, so it won't penalize you for duplicate content. You can also use Google's Structured Data Testing Tool to optimize your pages. This tool will ensure they don't have any coding errors or missing information.
10. Optimize your social media channels for SEO
Social media can be a powerful tool for driving traffic to your e-Commerce store and increasing brand awareness. One key way social media helps with e-Commerce SEO is by creating an emotional connection with customers.
If you can get people excited about your brand, they'll be more likely to share your content with their friends. Additionally, this organic search visibility helps Google determine which of your pages are the most popular and relevant.
Social media is also a great way to drive traffic to your site. You can use this opportunity to engage with customers, answer questions, or promote specific products or sales events. This technique is critical if you have an e-Commerce store and sell directly on social platforms like Instagram, as it gives you a direct line of communication with potential buyers.
11. Think about e-commerce CRO
So, you've created the perfect e-Commerce website. You have an amazing product, a great site design, and tons of traffic. However, your revenue isn't where it should be. What do you do? Pay attention to your CRO — Conversion Rate Optimization. 
This marketing field focuses on understanding shoppers' behaviors for organic search visibility. CRO lets you design your site to encourage them to buy from you. It involves e-Commerce SEO strategy and tactics, including A/B testing, heatmaps, and funnel analysis.
With CRO, you can improve your website's conversion rate at any stage. You can also use it with HubSpot Marketing to increase sales, decrease shopping cart abandonment, and reduce the cost per acquisition.
12. Create a comprehensive and up-to-date sitemap
One of the most important things you can do for e-Commerce SEO is to create an up-to-date sitemap that includes all your pages. A sitemap is a simple but powerful tool that helps crawlers index your e-Commerce website more efficiently.
Without one, they have to do it manually by crawling through every page on your site. This process can take a long time, so you could miss out on valuable organic search visibility.
A sitemap allows you to provide a list of all your pages, so a search engine can quickly index your site. If you have a new page to index, including it in your sitemap will ensure that it gets crawled and indexed more quickly.
13. Optimize pages with high bounce rates
You've worked hard to optimize your e-Commerce website for search engines, but do you know how users interact with it? To understand how people use your website, look at the bounce rate of individual pages and keep up with link-building trends.
The bounce rate is the percentage of single-page visits on your site. If a high percentage of visitors leave after visiting just one page, this could mean they had difficulty navigating through — or didn't find what they were looking for. To reduce your overall bounce rate, have internal link building within each page so users can easily navigate between pages.
14. Implement HTTPS for site security and speed improvement
HTTPS creates an encrypted connection between your browser and the server that hosts your site. It also helps to improve the speed of your site because it reduces latency, which makes more requests per second possible.
Hovering over links on an e-Commerce platform can reveal which ones are secure. Check if you can see a green padlock icon or "https" in the URL bar. This lets customers know they're on a safe page.
If you're an online store, it's a good idea to implement HTTPS for your e-Commerce site. Encryption will improve your site's security and help speed up page load times.
15. Add structured data to your product pages
Structured data, also known as schema markup, add information about your e-Commerce website to the code. This data type allows a search engine to understand better what's on your pages and index them.
For example, if you're selling products online — structured data allows users to quickly find information such as the price, availability, and reviews of each item.
Using schema will also help with mobile-friendliness. It's one of many elements that Google uses to determine if a page is compatible with mobile devices.
16. Don't forget mobile users
With the rise in smartphone usage, conversions will reach $418.9 billion in 2024. To take advantage of this digital marketing opportunity, web design Boca Raton can develop a responsive e-Commerce web design for you.
Google has clarified that they want their users to have a great experience using their mobile apps and websites. So if you haven't optimized for mobile, your site will probably rank lower than those who have done so. 
When it comes to mobile optimization, there are a few things that you need to consider:
First, make sure your site content looks good on all devices.
Reduce the amount of scrolling required by your users. For example, if you have a long page with lots of content, break it up into smaller sections.
Use buttons and links that are big enough to tap.
Use text that's easy to read.
Boost your sales with e-commerce SEO
Building an e-Commerce platform takes a lot of work, but it's worth the effort. E-Commerce SEO can help customers find your site and optimize it for conversion. An optimized site means more organic search visibility, increased sales, and happier customers.
It's also important to remember that e-Commerce SEO is a constant process. So, to stay competitive, you should keep up with trends and advances in the digital marketing field so that your e-Commerce website doesn't fall behind.
By following these tips, you'll be well on your way to increasing traffic and conversions.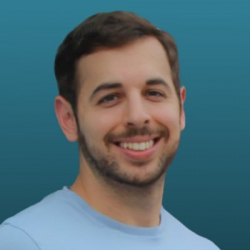 Latest posts by Jeremy Moser
(see all)