We're a group of expert link builders who focus on quality over quantity.
Using a white hat, outreach and content-based approach to link building, we earn clients' links from the best sites online. We only target high domain authority sites that produce results.
We improve traffic, keyword rankings, and SEO performance through coveted high authority links from sites you actually recognize.
Ditch those providers trying to sell you 50 links per month on random, low-quality sites.

Our SEO link building service acquires quality backlinks that help you outrank your competitors in less time.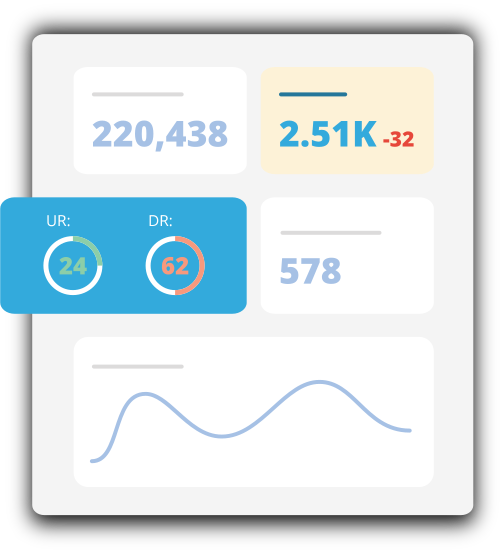 Link building strategy
We conduct a site analysis to determine your fastest route to organic visibility, analyzing SEO variables like core vitals, backlink profile, and more. Then we develop strategy to earn links from various methods like content, outreach, competitor link profiles, and more.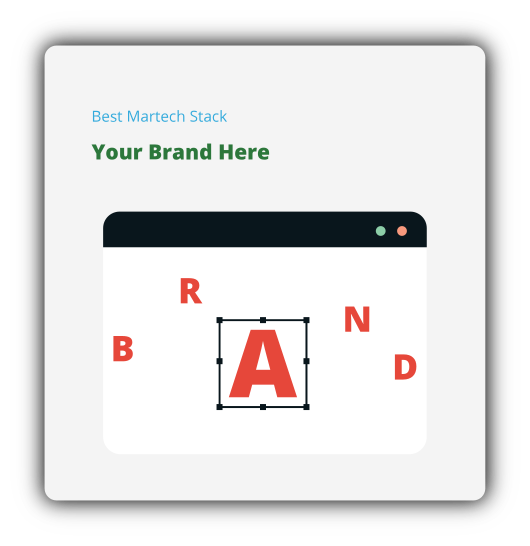 Earn high authority links
We only target and earn high authority links with a DR of 65 and above. Why? We've done link building for 100s of companies, including our own ventures. And we've found that quality beats quantity every single time.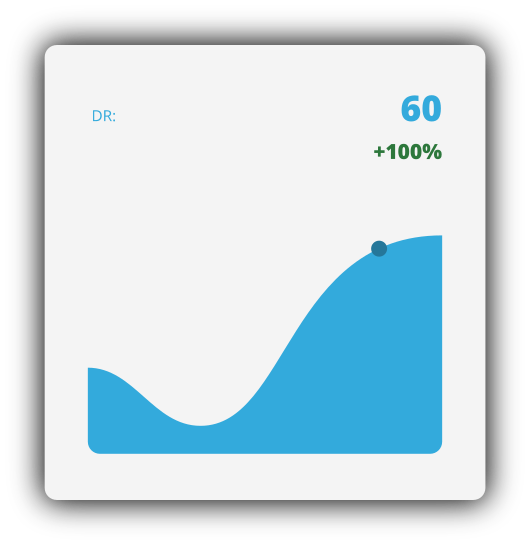 Results driven
We're performance driven, and you only pay for live links, not our time. If any links are removed, we replace them for free. Our average client improves organic traffic in just two months. With a custom dashboard, you'll always know what we are working on for full transparency.
Why link building is important for SEO
Backlinks are the top search engine ranking signal. Google's own John Mueller has stated that high quality links are more important than technical SEO:

Think of relevant backlinks from well-known sites as a trust signal and social proof. If you are linked to by important websites, it signals to Google that your content is trustworthy and important as well.
Links pass authority from page to page as well, meaning a single inbound link from a high-authority website will pass page authority to your website, improving rankings and organic traffic.
Testimonials Of Our Link Building Services

"Get these guys on your team before one of your competitors does. I've never seen a quality link building service scale up like this before. They have exactly the right approach to improve authority and rankings."
Andy Crestodina
Co-Founder at Orbit Media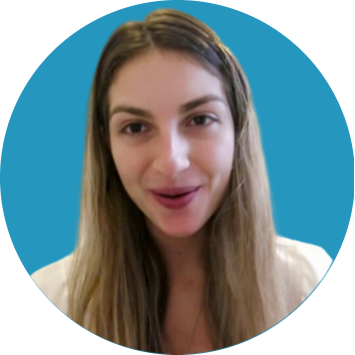 "The results have been amazing. Normally SEO takes very long. But with a clear SEO and link building strategy we have seen results within a month. By far the best decision we've made."
Zoe Dayan
monday.com

"uSERP has helped my blog grow to 500,000+ monthly readers in less than two years. They got me links from sites like Godaddy, Crunchbase, Alexa, and hundreds more."
Adam Enfroy
adamenfroy.com
Monthly Packages and Pricing
We work with companies on a monthly basis to produce a guaranteed number of links. We do strategy, outreach, content, and the whole nine yards in every package. Links without proper guidance don't move the needle. Top-tier authority links with strategy drive rankings, traffic, and attributable revenue.
Startup
$7,000 / month
DR 55 Minimum Backlinks
Great for startups
Scale
$10,000 / month
DR 65 Minimum Backlinks
Great for growing brands
Authority
$15,000 / month
DR 70 Minimum Backlinks
Great for competitive niches
Learn how to build the best links at scale with our guides
What is a Link Building Service?
A link building service is an outsourced team that is dedicated to building backlinks for your site. Instead of hiring a single person to do your link building, you can hire an entire team of seasoned SEO link building specialists to do it for you.
At uSERP, we are a full-service link building company. We offer link building services using a variety of methods, like guest posting, unclaimed brand mentions, link building outreach, and more.
We are industry experts who only do link building. Unlike most agencies, we don't offer all types of marketing services. Why? We believe in specialization. And our specialization is building the best links on the internet. Period.
Earning worthwhile, top tier backlinks is incredibly difficult and competitive. If you have been struggling to gain traction with your cold emails, you need to hire a link building service that can drive faster, concrete results.
A link building service helps you earn backlinks at scale.
Why Use a Link Building Services Agency?
Using a link building agency is beneficial for a few key reasons.
First off is time-to-results. When you use a high-quality link building agency you are paying for a decade of relationship building, content production mastery, and in-depth link building strategy.
This means that a good quality agency can help you land top-tier backlinks (like this DR90 link below) in days that might otherwise have taken you years, if you were lucky enough to get noticed with cold outreach: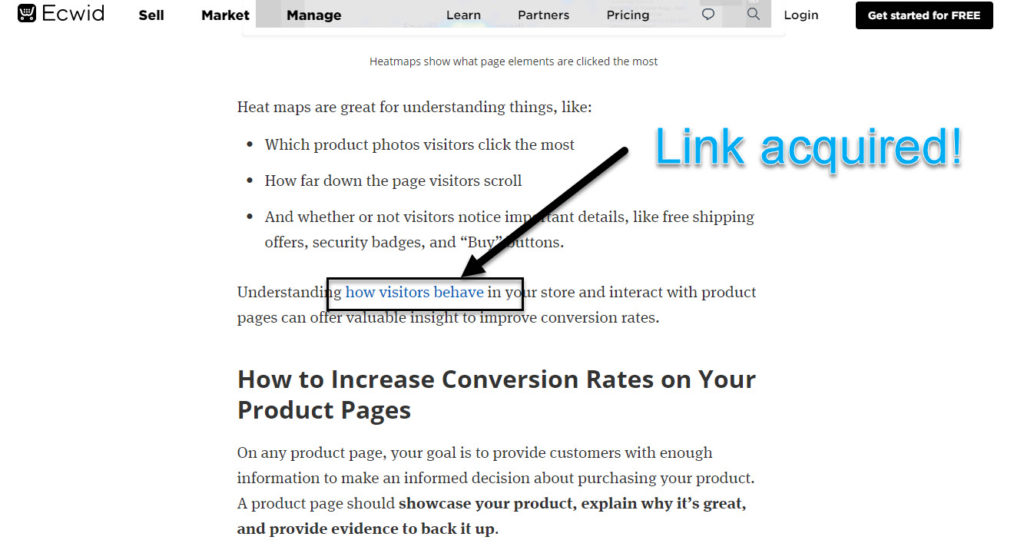 Effectively, a good link building company helps you "skip the line" of thousands of competitors vying for the same links you are.
Typical cold emails you are sending will not work anymore. Why? Everyone is doing it, and nobody has built the relationships needed to actually earn those links.
Secondly, acquiring backlinks that actually move the needle (not crappy links you buy from fiverr or PBNs), like a link from HubSpot, takes more than just a savvy outreach email from your intern.
It takes long-form content that's worth publishing under their brand name. It's a full-time job that you'll need to hire for, and cross your fingers that they can figure out a process that takes years to master.
Don't have years? You'll have to hire a senior SEO with direct experience in quality link building practices. And their salary starts is a whopping $74,000+ minimum:
Hiring a link building company to run link building campaigns for you costs less and delivers better results in less time.
Frequently Asked Link Building Questions
So, what exactly is a high-authority link? What factors qualify inbound links as high quality?
There are a few factors at play, but namely, a link can be called high quality and authority if it: – Is from a high quality website with a high domain rating that people know and trust
– Has organic traffic and relevant content to your niche– Provides you with a dofollow link (however, nofollows are important too)High-authority backlinks are few and far between, which is why backlinks are a top-tier ranking factor: they are hard to earn.Large trustworthy sites like Forbes or Huffington Post don't hand them out to any site. They link sparingly to important sources. And those sources are then seen as important in the eyes of a search engine.
We're a premium link building company that focuses on quality backlinks over anything else. Manual outreach and other content-based approaches make up the majority of our link building tactics.
Quality backlinks cost more, but they produce far better results both short and long term for organic visibility.
A top-tier link from a DR80+ publication is worth 100+ low quality links from PBNs and guest post farms.
This goes beyond SEO too. Mentions from real publications is great marketing for your brand.
We focus solely on high domain rating publications you know and recognize.
We do this with a content-driven approach, earning our clients contextual based mentions to their brand and content: 
Being outreach and content-driven, we are fully white-hat and "by the book." We use quality tools like Ahrefs, screaming frog, and Semrush to analyze competitors and find opportunities to acquire links that move the needle. 
In addition to things like guest posting, blogger outreach, and content marketing, we produce results with various modalities of link building like broken link building, pitching resources, niche edits, and more.
Our main goals go beyond just acquiring a link. With each mention we attempt to drive referral traffic from a relevant link and increase your organic visibility. 
For each target site, we conduct keyword research to formulate what content will perform best on Google and rank for years.
White hat links are earned within the guidelines of Google. White hat link building "is an SEO approach with the goal of increasing your website's authority and organic search rankings. It involves creating high quality content and then conducting outreach to external websites with the goal of getting an inbound link from them." – SEO expert at uSERP
This depends on the client we are working with and how competitive a niche is. We find that anywhere from 7-15 links per month is a great range based on niche difficulty.
Even in competitive spaces, 15 links per month delivers powerful results. Anyone selling you more than 20 links per month is selling low-quality links. Run away! Fast!
We conduct an extensive audit of your website content and backlink profile, benchmarked against competitors. This helps us understand the landscape of mentions we can acquire, as well as any content we might need to improve (in terms of on-page SEO) before building links. 
Analyzing your current rankings, we'll determine an effective spread of link quantity and velocity to see improvement. Depending on your plan, we'll also guide internal links, anchor text optimization, and more.
Link building can deliver results quickly, depending on what your KPIs are. For example, you will notice referral traffic from high-quality backlinks in a matter of days after acquiring them. However, link building is still SEO. This is a long-term play that typically takes 2-6 months (depending on the stage of your site) to see dramatic improvements, and depends heavily on the competitive landscape of your niche.  
When you work with us, we provide a custom dashboard that you can access 24/7. You will also get a dedicated account manager who provides weekly updates on new live links acquired. And each month we collect and analyze performance variables to make sure your investment is paying off.
We utilize tools like Ahrefs, Semrush, and Moz to track our link building services and new links that go live. With these tools, we can see exactly when new links go live and how they impact your website's authority, rankings, and traffic.
Link building companies have always prioritized quantity, not quality. We do the exact opposite. The plus side? We build the same quality and type of links for our own venture portfolio. What we do for you is what we'd do for ourselves. How many link building companies can say the same? 🧐
At uSERP we prioritize quality websites. We only do content-driven outreach to websites with a minimum Ahrefs DR of 55 and above. From there, we analyze key link building metrics like organic traffic, ranking keywords, and page rank to decide whether a link will make an impact. If it won't, we don't get it. We're committed to providing the best links there are, no shortcuts.
Yes, we do offer a guest posting service! We help you connect with the biggest websites in your niche. We have a full team of professional in-house writers who've written content for the biggest brands in the world (Robinhood, monday.com, Freshworks, and countless more).
We craft amazing content and work directly with brands, site owners, and journalists to publish guest content that earns you backlinks, referral traffic, and more.
Running a link building campaign to earn high quality backlinks has multiple benefits. Links are a ranking signal that tells search engines your content is valuable. Acquiring more backlinks will help your content rank higher in search results.
In addition, a good link building campaign using tactics like broken link building, quality content, smart anchor text, can help drive direct brand awareness and referral traffic from the site you are linked by. For example, getting a backlink from a popular website in your niche that is read by millions of people per month will drive a large amount of traffic back to your site with qualified, interested readers. Beyond direct SEO improvements to your site, you get instant traffic that is often higher converting.
We're both. Unlike spammy link builders, we don't mass produce outreach and negatively impact your brand. We are a content marketing service, and SEO company, and link building experts with industry expertise.
We focus on creating the best content possible to earn links that improve your search reuslts. We don't offer a full-suite of digital marketing services. We're expert link builders who know how to use content marketing to drive SEO results. Interested in a more custom plan of content creation for your website and link building services? We do that too, with best in-class content for some of the biggest brands online.
That's awesome! We love working with in-house SEOs. The truth is, SEO is a very diverse and complex position. One person can't handle all of the factors that come with SEO, from content to technical to link building.
We work hand in hand with in-house SEOs to help them drive better search results and rankings. Think of us as the key extension to your SEO team to acquire links that require years of relationships and strategic outreach.
We have an extensive process to determine link quality. First, we analyze the website through Ahrefs and Semrush. We make sure they have a minimum domain rating of 55 and above. Then, we deep-dive into their site history, keywords, traffic, and rankings.
We even look for signs of penalties, shady link building schemes, and redirects. Our audits of sites is exhaustive because we only work with the best sites to build links. And we've never had a single client penalized due to our process. How many other companies can say the same?
If you choose to use our link building services, you can expect to see results fast. Now, with SEO, you are investing in long-term results. However, we typically drive results in just a few months to increase traffic and keyword rankings. Even in some of the most difficult spaces like finance and project management.
Links will begin to go live within just days of working with us. We monitor your existing rankings and help devise a plan to target specific pages on your site that we can make the most impact on. Depending on the competitiveness of your niche, you can see results in just 30-60 days. At uSERP, we monitor progress and help guide / dictate strategy to move the needle.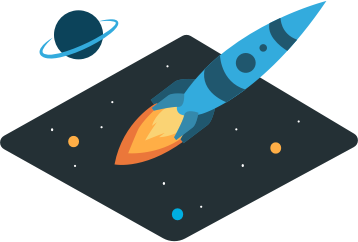 Ready to acquire backlinks that increase organic traffic, rankings, and revenue? uSERP is the SEO link building service for you.