Video has become a not-so-secret weapon in the ongoing battle for page-one SERPs. Not only can videos help with on-page optimization, but they can also help with rankings and click-through rates.
96% of marketers see video as an "important part" of their strategy, and 92% say it results in positive ROI. So there's a lot to love about video!
In this blog post, we'll discuss how you can use videos to boost your chances of appearing higher in the SERPs. We'll also provide a list of handy tools to create and optimize videos for search engines.
The role of video optimization in SEO
Video optimization in SEO encompasses the techniques used to make the content more visible and easier to find on search engines.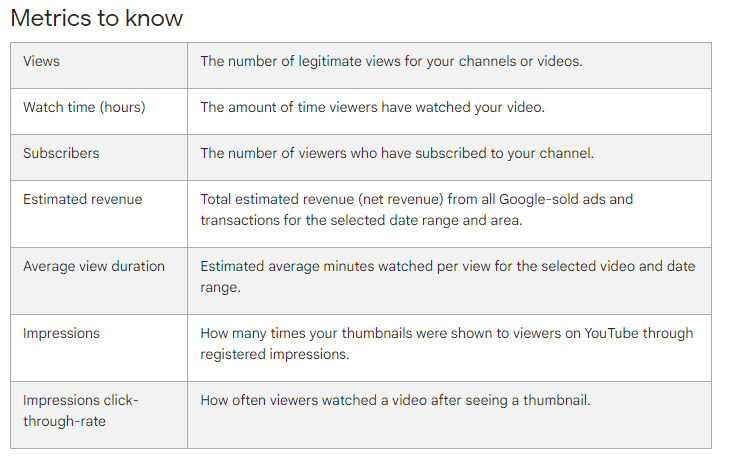 There are many ways video can boost on-page optimization. These include the following:
Enhance visitor engagement on your website. Research indicates that 73% of people would rather watch a video than read written content. So, adding videos can be a great way to capture attention. Your visitors will be likelier to stick around for longer if you have engaging and high-quality videos on your site.
Improve your click-through rate. The click-through rate represents the proportion of individuals who visit your website after they find it on a search engine results page. Adding videos to your website can help increase your click-through rate because people click on videos more often than text-based results.
Improve your conversion rate. The conversion rate measures the number of people who take a desired action after visiting your website. Videos can also be a fantastic way to showcase your products or services. Letting potential customers see your offerings in use can help increase interest and sales.
SEO video marketing has three main stages: 
Creating videos
Optimizing content
Analyzing results
Let's look at each stage and see the advantages each offers
Stage 1. Creating videos for your website
First, let's look at videos you can create to improve your on-page optimization.
Product videos
Product videos showcase your products in use and highlight their features and benefits. They're an ideal way for an e-commerce website to increase interest and sales. Consider the following factors when creating a product video:
Make sure your video is clear and of high-quality
Demonstrate the products in use to offer the target audience a clearer understanding of their potential experience
Use voice-over narration to produce a more thorough overview of the product and its features. You can also consider using text to speech software for generating natural-sounding voiceovers.
Slack has done an impressive job presenting its messenger:
Get to market faster | Digital HQ for Marketing | Slack
Explainer videos
Explainer videos are usually short 3D or 2D animations that explain an idea, concept, or process quickly and clearly.
They're great for introducing people to new concepts and ideas and helping them understand how something works. Here's how you make a compelling explainer video:
Keep it brief — under two minutes, if possible
Use animation or illustrations for visual appeal
Focus on just one concept or idea in your video
Include a clear call to action at the end of the video
Tutorial videos
Tutorial videos demonstrate to people how to use your product, service, or website. They can also assist in minimizing client assistance inquiries while simplifying the process for customers to comprehend their actions.
Below are some best practices for creating useful tutorials.
Use simple language that everyone can understand
Break up complex topics into smaller parts to make them easier to follow
Include screenshots, images, and other visuals to help explain the process
Summarize your video at the end
Take a look at this tutorial by monday.com:
Everything you can do with monday.com
Testimonial videos
Build trust and credibility with testimonial videos. Real people sharing their experiences with your product or service can convince people to purchase it. Here's how to make them effective:
Have customers speak directly into the camera rather than reading from a script
Ask customers specific questions that'll help illustrate their experience
Before publishing online, acquire permission from people giving testimonials to use their names and opinions
Use customer quotes throughout your website to further emphasize their experience
Tools to help you create high-quality content
You can't make a stunning video without a trusted video-editing tool. Here are some of our suggestions.
Stage 2. Optimizing your videos
Videos engage your visitors and, ultimately, can boost your bottom line. But to reap the full benefits of video, you need to optimize it properly for search.
Choose a video-hosting service
As the second-largest search engine in the world, YouTube offers an excellent platform for video hosting. There, your videos stand a great chance of being discovered by potential customers.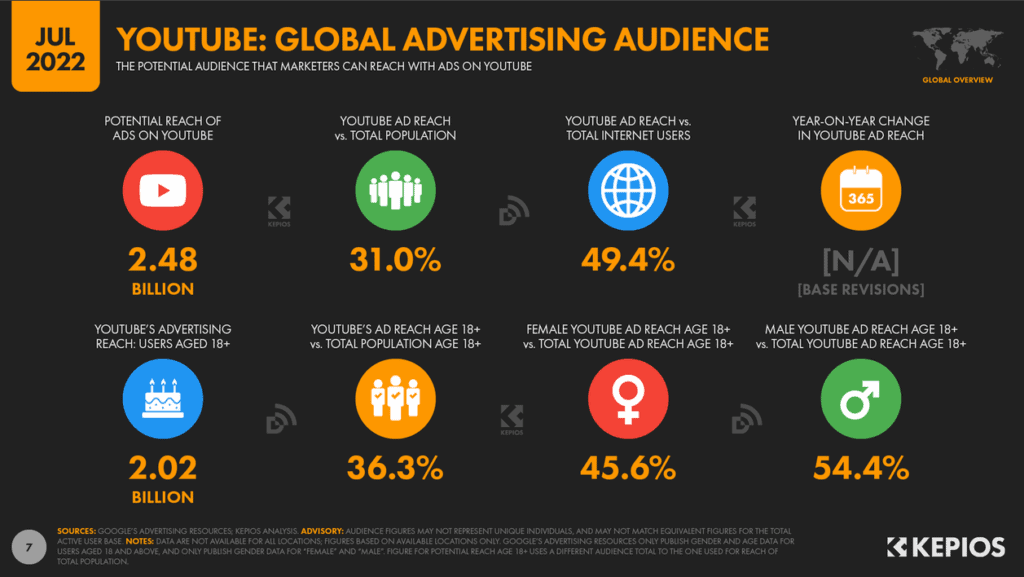 Other options include Vimeo, Wistia, and Brightcove. These video hosting platforms have features that can help you improve your marketing efforts.
For example, Vimeo offers a great way to add keywords and descriptions to your videos. Wistia provides a whole content marketing experience, giving insights into your videos' performance. And, Brightcove hands over analytical tools and multiple monetization prospects.
Add captions and video transcripts
Adding captions is one of the simplest and most effective ways to enhance your videos. Captions help search engine crawlers understand the audio in the clip and provide context for indexing the content, and with using the right tools, it is really easy to create captions for your videos.

Adding a transcript of the video can also significantly improve its ranking on SERPs by simplifying the process for search engines to analyze the content.
You can add captions and transcripts in a variety of ways. For videos hosted on YouTube automation, the platform automatically generates captions and transcripts. However, it's crucial to review the captions for accuracy before publishing them.
Alternatively, you can invest some effort and create closed captions to ensure everything is correct. You can do this using a transcription service or typing the transcript yourself.
An accurate, human transcription will make your videos more accessible for people with hearing impairments and increase viewership, as many people watch videos without sound.
Research and include keywords
To improve the ranking of your videos, ensure they include target keywords associated with your business.
Researching popular keywords related to your industry will show you which words are trending. It'll also help you identify potential customers looking for relevant content like yours.

When including keywords in your videos, it's important to use them naturally and in a relevant way. Don't keyword-stuff your videos with irrelevant phrases just for the sake of SEO. Doing this will only hurt your rankings and make your videos difficult to watch. 
Instead, try to include keywords organically in strategic places. For example, use them in ‌video descriptions, titles, and tags.
Think mobile-first
Mobile video consumption has become increasingly popular. Today, 90% of consumers watch videos on mobile devices. So it's clear that you must prioritize mobile user experience if you want your videos to rank well in SERPs. 
For instance, make sure your videos are easy to watch on small screens and load quickly. Also, double-check that the audio quality is good on desktop and mobile devices.
Create clickable thumbnails
In video marketing, thumbnail images are incredibly important. Video thumbnails are what people see first when they search on YouTube or other video platforms. Thus, designing eye-catching, clickable covers is crucial for capturing greater interest in your content.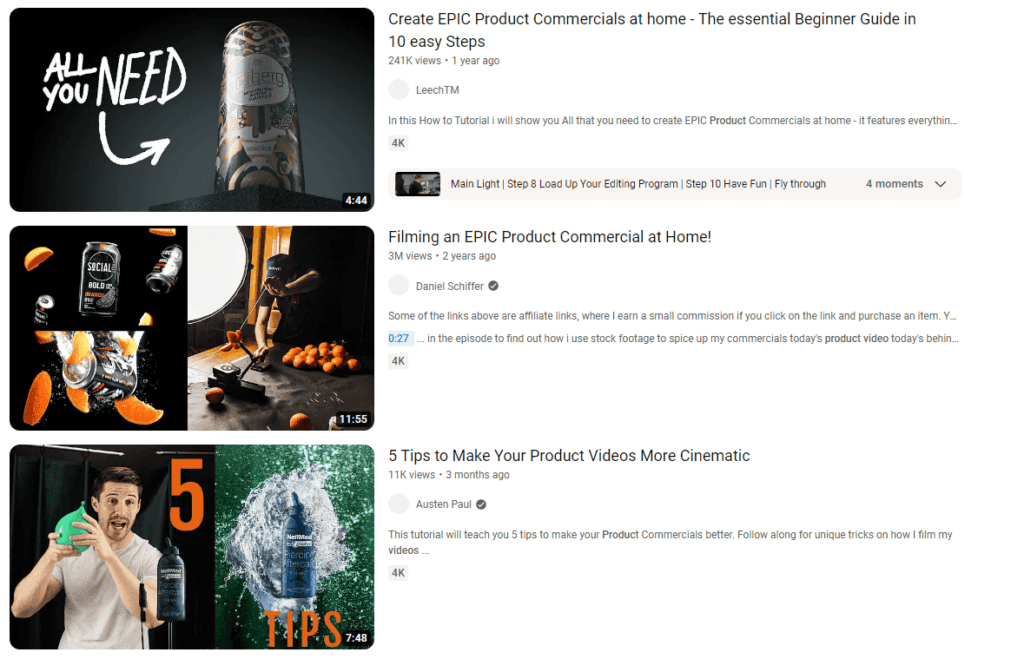 Ensure your custom thumbnail has the right proportions and colors to make it stand out in a results list. Try to create custom images instead of relying on automatic previews generated by YouTube or other sites.
Video optimization tools
Here are a few of our favorite keyword research tools. They'll make the job of optimization simpler and faster.
Stage 3. Measuring results and adjusting your strategy
Your optimization efforts will count for nothing if you don't track your results. That's where metrics and analytics come in.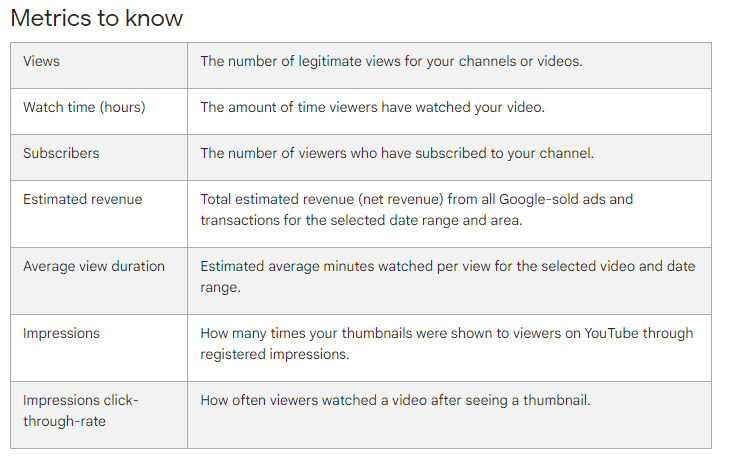 When analyzing the performance of your videos or video-optimized pages, these are the metrics to watch.
Views
"Views" is probably the most important metric in video SEO. The more views your videos receive, the more elevated their position will be on SERPs.
Many factors influence how many views your video will get, including the topic, the quality of the content, and the optimization of the page.
There are several ways to boost the view count of your video content. For example, you can promote them with paid ads on social media — Facebook, Twitter, and Instagram.
Duration
A longer video isn't necessarily better than a shorter one, but it'll generally be ranked higher in SERPs. Longer videos cover more topics in-depth, providing the viewer with more information than a shorter video would.
YouTube considers the overall watch time of a video when ranking it in its search results. Therefore, a longer video that keeps viewers engaged will receive a higher ranking than a shorter video that doesn't hold people's attention.
Find the length that works for your videos and stick to it.
Engagement
Engagement describes metrics, including likes, shares, and comments. The more engaged viewers are with your videos, the better they'll rank in the SERPs.
Search engines like Google see engagement as an indicator of quality. If people engage through likes, shares, and comments on your video, that's a good sign that it provides value to them and deserves higher rankings.
Conversion rates
Conversion is a primary metric for businesses. Video conversion rates refer to the number of individuals engaging in a specific action after viewing your content.
A "conversion" could be anything from clicking a link to purchasing a product. If your videos lead to more conversions, you know they effectively drive traffic and generate leads/sales.
These represent only a handful of indicators that you ought to track when evaluating the effectiveness of your video SEO campaigns. There are many more, such as average view duration, likes/dislikes ratio, number of clicks, and more.
By closely monitoring these diverse measurements, you can assess the effectiveness of your video content and fine-tune it as needed.
Analytics tools
These tools will help you track and analyze key metrics such as views, engagement rates, watch time, and click-through rates.
YouTube Analytics — a built-in solution that helps you measure the performance of your videos
SE Rankings — a tool that helps you track your website's search rankings
Vidooly — a tool that helps you track and analyze YouTube analytics
Conclusion
Using videos is a great way to boost your on-page optimization. As we've discussed, well-optimized videos can aid in achieving better positions on search engine results pages, attract more organic traffic to your site, and convert a larger number of visitors into clients.
To get the most out of YouTube SEO, creating high-quality videos optimized for search engines and measuring their performance against key metrics is crucial. But with the right tools, you can improve your campaign and see amazing results.