As the co-founder and CEO of uSERP, I deal with the whole shebang of link building and URL copy/pasting daily.
But there's nothing that frustrates me more than a supremely long URL that presents no context or clues on what the page is about. Or if it's missing the target keyword altogether.
URLs are something that most websites don't give a second thought to. Even so, a nice, short URL can work wonders for your search engine results page (SERP) ranking.
Thankfully, long URLs are an easy fix. So, here are a few best URL shortener recommendations from someone whose primary business is promoting URLs.
Importance of short URLs
Aside from just helping you improve your SERP score, short URLs can provide other benefits, such as making your website look more trustworthy.
For example, which one of these looks more trustworthy to you?
https://shortURL.com/blog
https://longURL.com/might=make+your_blog=page_+en=::text20%look+a+tad=bit_20%+unprofessional
My guess would be the first URL because it's shorter and hence, more professional, credible, and aesthetic (ergo, more trustworthy).
Shorter URLs are easier to navigate and share, especially when promoting your content or mobile app on social media pages. For example, imagine you were sharing a blog from your website on social media pages. What kind of URL would you want?
Speaking of social media, a shorter URL also means social media managers will save precious character count on Twitter, too.
Besides, a URL shortener will allow you to edit the actual link for instances such as URL redirects without changing the shorter link.
Lastly, some of the best URL shorteners also come with analytics prowess. In other words, you can track clicks, collect data, and understand how your audience interacts with the insights you share with them.
Top 5 best URL shorteners
If you've ever been down the rabbit hole of researching the best URL shorteners, Bitly is a name I'm sure would've popped up quite often.
This product became extremely popular in 2009 when Twitter started using it. However, even when Twitter launched its URL shortening service, t.co, Bitly's demand stuck around mainly because the product has an excellent list of features. Speaking of which…
Main features:
Link management and reporting
Users of Bitly can organize, edit, and manage links through search tags, names, and dates. This feature is especially helpful if you're a social media manager who needs to have a pulse on your campaigns at all times.
You can also get insights on your audience, where they live, how many clicks you've gotten, which links drive the most clicks, and how many organic shares your marketing campaign has seen.
Branding for engagement
For a more personal touch, Bitly users can customize domains to their company's brand name, change URL slugs, and bulk-create shortened branded links. Rest assured. All links are SSL encrypted.
A branded link is worth its weight in gold, especially for affiliate links.
Ease of use
The product allows its users maximum efficiency by being extremely easy to use. For one, it has an easy-to-navigate UX.
Aside from that, it also has a mobile app for Android and iPhone, can be integrated with multiple solutions, is compatible with various browsers, and can easily manage enterprise-level projects daily.
A short link is right around the corner.
Price: Plans begin at $8/month and extend to $199/month (a free plan is also available, but it has limited features).
User reviews: The product has a solid score of 8.7/10 on TrustRadius. Additionally, it has an outstanding 4.8/5 rating on Capterra.
Before there was Bitly, there was TinyURL.
TinyURL was the go-to service for Twitter users to save character space before they switched over to Bitly. However, even today, TinyURL gives Bitly a run for its money.
Main features:
Organize and analyze links
With this platform, you can analyze where and how your users from your links are coming from based on real-time link performance.
You can also ensure that your links are secure and never expire, categorize links, and manage all your data through your dashboard.
Get a shortened URL and data tracking abilities. It's a win-win. If only it had Google analytics tied in, Tiny URL would be a triple threat.
Create custom links
The benefit of custom links is that you can easily brand all your URLs, increasing your brand's visibility, the viewership of your content, and the trust of your links.
With TinyURL, you can create and edit a custom URL within seconds. They're also launching a new feature allowing you to create new domains.
No fuss
The best part about this platform is that it's straightforward and has a tiered subscription plan.
That's to say, the price you pay changes based on the links you manage. But if you are looking for a free URL shortener, this tool is for you.
Price: Free plan available. Pro and Bulk plans start at $9.99/month and $99/month, respectively.
User reviews: The product has a rating of 4.7/5 on Capterra.
Short.io is a tool that doesn't get talked about often enough considering the value proposition it brings, and that's being able to send different links to different visitors based on how you're targeting them.
Even still, the company has steady operations around the globe with more than 100,000 happy customers.
Main features:
Detailed link analytics
With this solution, users can track customers in real time. They can get detailed reports which provide insights like which browser customers used to access a shortened link, the top countries their audience belongs to, and more. 
Multiple domain links
As mentioned above, Short.io is famous for allowing users to create multiple domain and subdomain links.
It's also got settings for each link which you can customize based on the website name, type of client, project, or other factors.
Track and retarget customers
Team members can track links and campaigns, create deep mobile links, and use the API. They can even run retargeting ads through either Facebook Pixel or AdRoll.
Brownie points for the fact that you can also manage each team member's permission and access level.
Price: Prices range from $19/month to $149/month (free version available too).
User reviews: The solution has a rating of 8.3/10 on TrustRadius.
Sniply is a URL shortener platform that, aside from having the same features as all the names in the list, goes one step further and allows users to add call-to-actions (CTAs).
Teams from HubSpot, QuickSprout, Moz, Forbes, Buffer, and Entrepreneur trust Sniply as their go-to URL shortener.
Main features:
Lets you have the last word
When sharing links from other brands, it's often a prerequisite that you share something from your brand too — and that's where Sniply shines.
The software lets users add a small CTA at the bottom of the page, which helps them bring traffic to their site, and this feature is a favorite of most marketers.
Optimizes for conversion
Another defining feature of Sniply is that it allows users to run A/B tests to optimize every link they share.
The link shortener tool also gives users deep insights into customers interacting with the links. They can even track customers until they purchase the product instead of only tracking who interacted with the links.
Comparable to other solutions
Like other solutions, Sniply offers a robust list of features, including link management, user data analytics, app integration, shortening URLs, and more.
Price: Prices begin at $9/month. Custom pricing plans are available for enterprise customers.
User reviews: This link-shortening tool has an overall rating of 4.6/5 on Capterra.
Rebrandly is no underdog in the URL-shortening niche. It's, without a doubt, one of the best link-shortener tools on the market.
With over 2 billion tracked clicks, over a billion branded links, a fleet of 1.3 million happy customers, and 900,000+ developers using its API, it holds its own.
Even still, it stands out from the competition with custom domain names. And it's a free link shortener. We all love a free tool, especially when it can create a custom link.
Main features:
Custom domain name management
Users on Rebrandly can manage multiple domains with features including traffic routing and real-time user analytics. Also, enjoy bulk link creation, mobile deep linking, making dynamic QR codes, urchin tracking module (UTM) parameters, and more. You can pair these services with many QR code scanners for an effective strategy.
Highly collaborative
Since this solution targets businesses, it also allows team members to work effortlessly by providing training, enterprise tool integrations, workspaces, and other features.
Link retargeting
Another feature that allows Rebrandly to stand apart from the crowd is link retargeting.
Using your dashboard, all users would have to do is paste in their URL and run ads through Facebook, Twitter, AdWords, Instagram, and more. This simple process allows them to access customer information to add to retargeting lists.
Price: Free, Essential, Professional, Teams, and Enterprise plans are available at $0, $24, $75, $417, and custom pricing per month, respectively.
User reviews: It has a score of 8.9/10 on TrustRadius.
How to create SEO-friendly URLs
Don't underestimate the power of an SEO-friendly URL, so don't overlook these small details during your on-page SEO analysis.
There are hundreds of link shorteners for a reason (although not all link-shortening tools are created equal).
And if you think about it, it makes a lot of sense. Even Google outlines the importance of URLs in their SEO starter guide.
In addition to using your title tag and the content on the page, search engines rely on your webpage URL to understand the subject of your content and index your page accordingly.
Using shorter URLs can enhance SEO for a few reasons.
Shorter URLs are likely to have a higher click-through rate (CTR) which sends positive signals to Google (and therefore leads to higher rankings).
When searching for the keyword "how to apply for a mortgage" in Google, which result are you clicking on? I'm surely going for the first result with a nice, concise URL.
Shorter URLs don't only provide a benefit to users. Short URLs make it easier for search engines to understand the page's content.
Plus, longer URLs tend to lead to pages several clicks away from the homepage, which implies less authority and lower rankings for that page.
Backlinko tested this theory by analyzing 11.8 million Google search results. Their findings show that short URLs rank slightly better than long URLs in SERPs.
Here are some more of my go-to tips for creating SEO-friendly URLs
Keep URLs short and simple (avoid a long link)
Include the target keyword in the URL
Use keywords that accurately describe the content of the page
Use hyphens (-) to separate words
Avoid using special characters or numbers
Use lowercase letters
Leverage canonical tags to avoid the duplicate content issue
Create a clear hierarchy in the URL structure, with categories and sub-categories
Use unlimited redirects to prevent broken links
Final thoughts
If you're used to long URLs, shifting to shorter ones might take some time to add to your list of priorities.
However, the change is well worth the benefits. And there are plenty of link shortener tools on the market to help you get the job done by creating UTM codes fast and easily.
I hope that you found the list useful for your link-shortening endeavors.
But, if you wish to read more such insights from me or other team members at uSERP, keep up with our blog — we post tons of helpful content about SEO and link building. Are you ready to boost your online presence in 2023? 🚀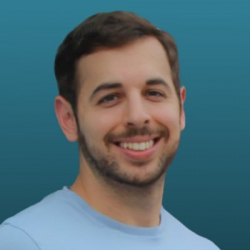 Latest posts by Jeremy Moser
(see all)