When Google came onto the scene, marketing changed forever. Before then, marketing efforts focused largely on online paid advertising. Afterward, an entirely new form of marketing came into existence: content marketing.
Today, content marketing is one of the best long-term investments you can make in your business. Here, we'll tell you why.
What Is Content Marketing?
Content marketing is a form of marketing that focuses on creating and sharing online content that is intended to connect with a target audience and generate interest in a brand. Generally, ranking high on Google is one of the primary goals of content marketing.
Unlike traditional marketing, content marketing typically isn't so blatantly promotional. Instead, the goal is typically to inconspicuously build a connection between your target audience and your brand by posting educational software development services or otherwise useful content on your website, even though it isn't about your brand specifically. The content itself can be anything from informational blog posts to videos to social media posts.
For example, a credit card company might post an article about how to manage your finances that targets the keyword "personal finance." Although the article may not mention the company at all, by providing a useful article to its target audience, the company subtly builds a connection. If it's able to rank highly for the keyword, it will also drive traffic to its site.
10 Long-Term Benefits of Content Marketing
Now that we have a better understanding of content marketing, let's take a look at some of the long-term benefits it can provide.
1. Increase Your Organic Search Traffic
One of the main reasons brands invest in a content marketing program in the first place is that it can help websites rank higher on Google, which drives organic search traffic. In short, the idea is that you write content that targets certain keywords, and if the content is good enough, it will rank highly, and people will end up on your site when they search for that topic.
Unlike other forms of marketing, this is an entirely long-term endeavor — content simply does not rank highly on Google overnight. So, while a content marketing strategy won't help you much in the short term, if you keep at it over time, you can develop a strong revenue stream from all the many (hopefully) high-ranking articles you produce.
2. Achieve a Higher Domain Authority
Domain authority (DA) is a metric developed by Moz that attempts to predict how a website will rank in the search engine result pages (SERPs). A DA score can be anywhere from 0 to 100, and the higher a website's score is, the more likely it is to rank highly on the SERPs.
A website's DA score is based largely on how many high-quality external backlinks it has — in other words, how many other sites link to it. By rolling out content, you can avoid pain points by building out backlinks, and improving your DA over time. Eventually, this can have a compounding and recursive effect: your content improves your DA, your DA helps your content rank, the high ranking content helps improve your DA, and so on, all culminating in more visitors to your site and more conversions.
3. Build a Better Brand Reputation
When you produce content, you're creating articles and guides that help people with problems they have. It should go without saying that when you help people and provide them with something of value for free, they start to like you.
If you have a strong content marketing strategy in place that produces truly valuable content, your audience will come to trust your brand, and your reputation will improve.
Additionally, a company like Sortlist can help you team up with a brand reputation management agency that can provide valuable tips for your strategy.
4. Improve Brand Awareness
As we've mentioned, one of the main purposes of content marketing is to improve your site's ranking in the SERPs. Naturally, if your site ranks highly on Google, more people will find your brand, and your brand awareness will grow.
But there's a second aspect: if you produce truly great content, your audience might share it themselves. In other words, content marketing gives you a chance to go viral — and few things build brand awareness like viral content.
​​
5. Increase Trust Among Your Audience
No matter what product or service you're buying, you always want to know that the company you're buying from knows what they're doing. Content marketing gives your business an opportunity to prove just that: by creating high-quality and informative content, you can demonstrate to your audience that you're truly experts in your field.
The end result is that your audience will come to trust you as an authority, and that can lead to more conversions.
Pro tip: If you're really looking to capture the voice of your audience and resonate with them, you can listen in on customer call recordings, take notes, and apply this feedback to your written and video content. Sharing short videos on Instagram and other social media channels can also contribute to establishing and sustaining a strong level of trust with your audience.
6. Generate More Leads
For many businesses, organic search engine marketing is one of their top lead generation avenues. For example, a local plumber may rely on searches for "plumber near me" to get business. On the other hand, a field service scheduling software brand that creates content for those in the plumbing industry may rely on searches for topics like "plumber salary".
By creating a content program, you increase the chances that your business will rank highly on Google, and that means you increase the probability that someone will click on your site. With the right content program, you can also engage with your audience via different channels. For instance, by using WhatsApp marketing strategies, you can reach your target audience in a more personal and engaging way. This can help you build relationships with your customers, generate leads, and boost sales.
From there, it's a great idea to use an email marketing service to sign them up for your email list and offer some type of free estimate or download and then use automation tools to send them numerous emails to bring them through your marketing funnel until they convert.
7. Get More Conversions
In the same way that content marketing can generate leads, it can generate conversions as well. Think of it like this: if your website's conversion rate stays the same, but you generate more traffic to it through SEO, the raw number of conversions will increase. 
Of course, content marketing can also increase your conversion rate itself. By tailoring your content around solving your customer pain points, it allows you to build trust with your audience, creating shareable content, and provide value to your customers. This makes leads more likely to convert.
8. Become a Thought Leader
Not all web content is geared towards SEO. Instead, some businesses prefer to take a thought leadership approach — they craft content that provides unique insights into a field and demonstrates that the writer is an expert.
This type of content is particularly useful in B2B contexts and is often written for platforms like LinkedIn. Over time, putting out thought leadership content can turn your brand into an authority and build trust among your audience.
9. Invest in a Cost-Effective Marketing Strategy
Content marketing is perhaps the most cost-effective way to market your business. Unlike paid advertising, you can start creating content with zero upfront investment: just open up a word processor, write an article, and post it to your site. To help you with this, try investing in some Kanban software that will allow your team members to work on the content and organize it to ensure that no deadlines will be missed.
Beyond the low startup costs, great content can continue generating revenue over long periods of time — an article you write that ranks highly on Google can serve as a revenue source for years, whereas a paid ad will stop generating profits as soon as you stop paying for it.
10. Develop Customer Loyalty
If you consistently produce high-quality content, people will take notice. If your content is good enough, you can expect to build a following over time.
For example, a food company that posts new and creative recipes to its blog can develop a loyal fanbase that regularly visits its site, each visit serving as a conversion opportunity. Similarly, a web development agency that makes tech tip videos for YouTube can develop a loyal following, and when one of its fans needs a website, they'll know who to reach out to.
Key Takeaways
Content marketing is a marketing strategy that is focused on long-term benefits. Over time, and as you learn more about your buyers' journeys, a solid content marketing strategy can increase web traffic, increase conversions, build brand trust, awareness, and loyalty, position a brand as an authority, and create a dedicated following.
Although the results won't come overnight, the benefits of content marketing can last for a long time and provide a high return on investment.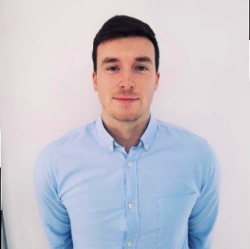 Latest posts by Sam Molony
(see all)