We're a group of expert link builders for law firms with a focus on quality over quantity.
Using a white hat, outreach and content-based approach to link building for lawyers, we earn firms backlinks from the best business sites online. We only target high domain authority sites that produce results for our law-firm clients.

We improve traffic, keyword rankings, and most importantly help you build a reputation as the #1 lawyer in your area of practice, driving qualified leads.

Ditch typical lawyer link building providers trying to sell you 50 links per month on random, low-quality sites.

Our link building for lawyers service acquires quality backlinks that help you outrank your competitors in less time and establish you as the #1 authority in your area of practice.
how we outranked NerdWallet with 70% fewer backlinks than other agencies recommended.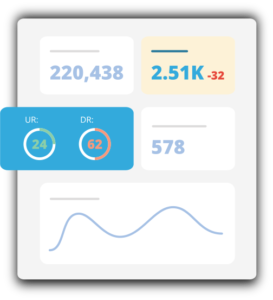 Lawyer Link Building Strategy
We conduct a site analysis to determine your fastest route to organic visibility, analyzing SEO variables like core vitals, backlink profile, and more. Then we develop strategy to earn links from various methods like content, outreach, competitor link profiles, and more.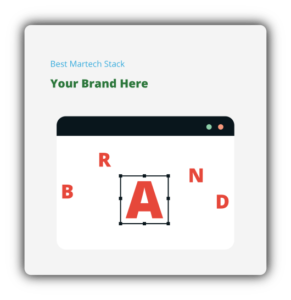 Earn High Authority Lawyer Links
We only target and earn high authority links with a DR of 65 and above. Why? We've done link building for 100s of companies, including our own ventures. And we've found that quality beats quantity every single time.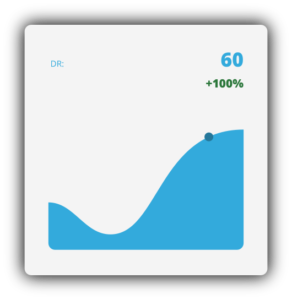 Results Driven
We're performance driven, and you only pay for live links, not our time. If any links are removed, we replace them for free. Our average client improves organic traffic in just two months. With a custom dashboard, you'll always know what we are working on for full transparency.
Why link building is important for lawyers
Backlinks are the top search engine ranking signal. Google's own John Mueller has stated that high quality links are more important than technical SEO:

Think of relevant backlinks to your law firm website from well-known sites as a trust signal and social proof. If you are linked to by important websites, it signals to Google that your law firm is trustworthy and important as well.
Links pass authority from page to page, meaning a good inbound link to your firm from a high-authority business website will pass page authority to your website, improving rankings and organic traffic for your law firm.
See Case Studies
Testimonials Of Our Lawyer Link Building Services


"Get these guys on your team before one of your competitors does. I've never seen a quality link building service scale up like this before. They have exactly the right approach to improve authority and rankings."
Andy Crestodina
Co-Founder at Orbit Media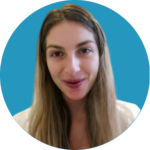 "The results have been amazing. Normally SEO takes very long. But with a clear SEO and link building strategy we have seen results within a month. By far the best decision we've made."
Zoe Dayan
monday.com

"uSERP has helped my blog grow to 500,000+ monthly readers in less than two years. They got me links from sites like Godaddy, Crunchbase, Alexa, and hundreds more."
Adam Enfroy
adamenfroy.com
Link Building For Lawyers Pricing
We work with law firms to produce a guaranteed number of links to their firm website. We do strategy, outreach, content, and the whole nine yards in every package. Links without proper guidance don't move the needle. Top-tier authority links with strategy drive rankings, traffic, and attributable revenue for law firms.
Great for established law firms
Great for fast-growing law firms
Great for competitive law niches
Book a Call to Learn More!
Read our free link building guides
What is a Link Building For Lawyers service?
A link building service specifically for lawyers and law firms is an outsourced team that is dedicated to building backlinks for your firms website. Instead of hiring a single person to do your link building, you can hire an entire team of seasoned SEO link building specialists to do it for you.
At uSERP, we are a full-service link building company. We offer link building services using a variety of methods, like guest posting, unclaimed brand mentions, link building outreach, and more.
We are industry experts who only do link building. Unlike most agencies, we don't offer all types of marketing services. Why? We believe in specialization. And our specialization is building the best links on the internet. Period.
Earning worthwhile, top tier backlinks is incredibly difficult and competitive. If you have been struggling to gain traction with your cold emails, you need to hire a link building service that can drive faster, concrete results.
A link building service helps you earn backlinks at scale.
Why Use a Link Building Services Agency As a Law Firm?
Using a link building agency is beneficial for a few key reasons.
First off is time-to-results. When you use a high-quality link building agency you are paying for a decade of relationship building, content production mastery, and in-depth link building strategy.
This means that a good quality agency can help you land top-tier backlinks (like this DR90 link below) in days that might otherwise have taken you years, if you were lucky enough to get noticed with cold outreach: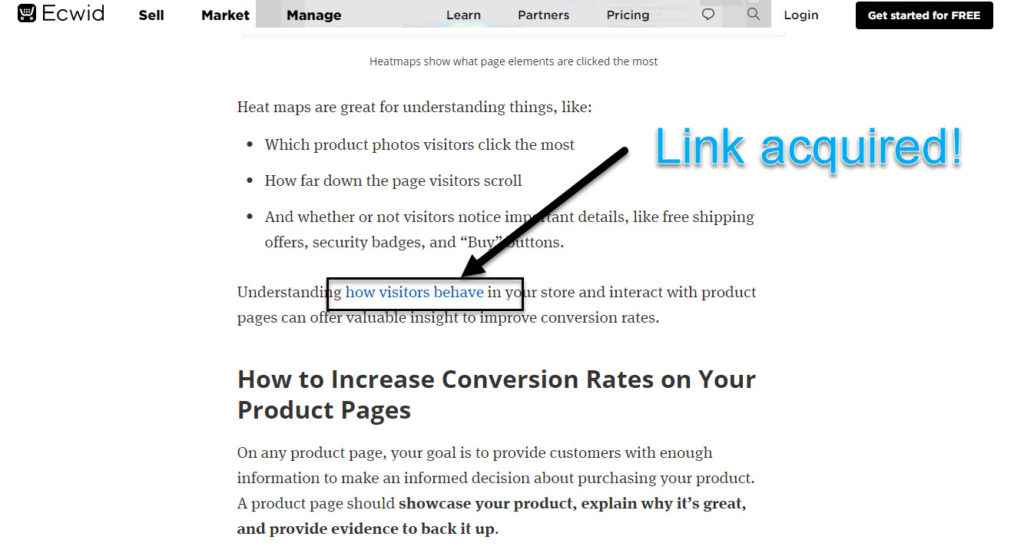 Effectively, a good link building company helps you "skip the line" of thousands of competitors vying for the same links you are.
Typical cold emails you are sending will not work anymore. Why? Everyone is doing it, and nobody has built the relationships needed to actually earn those links.
Secondly, acquiring backlinks that actually move the needle (not crappy links you buy from fiverr or PBNs), like a link from HubSpot, takes more than just a savvy outreach email from your intern.
It takes long-form content that's worth publishing under their brand name. It's a full-time job that you'll need to hire for, and cross your fingers that they can figure out a process that takes years to master.
Don't have years? You'll have to hire a senior SEO with direct experience in quality link building practices. And their salary starts is a whopping $74,000+ minimum: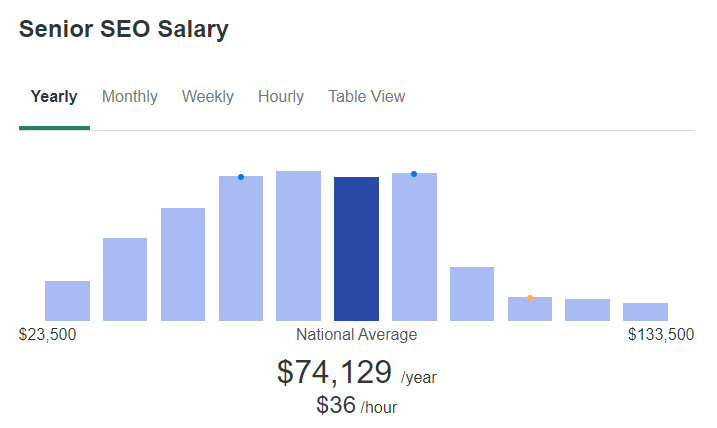 Hiring a link building company to run law firm link building campaigns for you costs less and delivers better results in less time.
‍
Frequently Asked Link Building Questions
What is a high-authority backlink? What makes a good link?
What link building strategies and tactics do you use?
What is white-hat link building?
How many links do you build per month?
How do you decide what pages to build links to?
How long until I start seeing results from link building?
How do you track link building efforts?
Why is uSERP the best link building service?
Do you offer a guest posting service?
What are the benefits of link building?
Are you a content marketing service? Or an SEO company?
I already have an in-house SEO
How do you determine what a quality backlink is?
If I use uSERP, how soon can I see results?
Link building services and strategy to drive
better rankings

and more revenue.