This is my review of the "revolutionary WordPress plugin" for internal linking, Link Whisper.
In this review, I'll cover:
Best/worst features
Pricing and value
How Link Whisper compares to other internal linking tools (like Internal Link Juicer and Interlinks Manager)
Whether or not I recommend it (it's not right for everyone…)
Let's dive right in.
Disclosure: this post is reader-supported. We might earn a small commission from purchases.
What is Link Whisper? Who is it suited for?
Link Whisper is an all-in-one internal linking automation WordPress plugin that uses cutting-edge natural language processing (NLP) technology to scan your blog content and offer a wealth of relevant internal link suggestions to save time and pass along valuable link juice.
Link Whisper is designed for content-heavy websites — especially those managed by SEO professionals or owned by niche site creators — looking to improve their internal link strategy.
Are you sick and tired of manually building internal links in every new piece of content you publish? Or worse, scrolling through hours of old content for clients to optimize them with fresh, hot links?
Well, Link Whisper claims to solve this problem through various powerful features.
Link Whisper feature breakdown
Before I delve into all of the features that Link Whisper offers, let's review why internal links are important. Otherwise, none of this matters, right?
For search engines: Internal links guide information architecture, connect related content, and distribute pagerank.
For users: Just like external backlinks, internal links help users find more related, relevant content without searching all over your site.
Both internal and external link building work together to score massive SEO results.
External links bring authority to your website, while internal links help you distribute that authority, interlink related content, provide great user experiences, and more.
Link Whisper is an SEO tool that helps you automate your internal link building strategy. Here are some of the key features:
Add automatic links to targeted keywords
The "Auto-Linking" feature automatically links to a URL of your choice when a given keyword is mentioned on your site.
For example, whenever the keyword "link building for SaaS" is mentioned on our site, I want it to link to our in-depth guide: Top 5 Ways to Get Authority Links in 29 Days.
The tool will then scour our website and:
Link to any mentions of the keyword from past posts
Automatically add a new link anytime the keyword appears in future posts
You can play around with a few different settings in the auto-linking feature, including:
Avoid adding a link if that link already exists in the post
Only add one link per post
In this example, the auto-linking feature added 108 internal links to the anchor text "link building for Saas" in under one minute.
If you click the + in the "Links Added" section, it shows the details of all the new links via a drop-down. You can edit or view individual links in this drop-down to double-check the quality and relevance.
Internal link suggestions as your write
Link Whisper uses artificial intelligence to suggest relevant internal links as you write in the WordPress editor.
Gone are the days of spending hours writing a high-quality piece of content, only having to go back through it with a fine-toothed comb to add internal links during the editing process. Talk about a tedious workflow.
The Link Whisper plugin suggests dozens of internal links from your existing content based on relevancy. Just check the box next to each suggestion, hit save, and voila. Your internal links are ready to go.
Detailed internal link reporting
The in-depth link report gives you complete control over your site structure and helps optimize your link building efforts.
The easy-to-navigate dashboard displays each post's number of outbound and inbound links. It also gives you insight into broken links and 404 errors.
Quickly find orphan pages and fix broken links
An orphan page is a page on your site that has no incoming links.
When Google crawls your website, it uses internal links to help navigate your site architecture. If a page is missing internal links, Google might take longer to crawl that page (or miss it altogether), significantly impacting your rankings on search engine result pages (SERPs).
Link Whisper identifies orphan pages on your site and suggests relevant internal links that you can add in seconds with the simple click of a button.
This is my favorite feature of Link Whisper.
The internal links report also helps you find and fix broken links on your site using a URL changer.
Seamless integrations
If you're already using plugins like Yoast SEO, Rank Math, or All in One SEO to set your target keywords, Link Whisper will pull those keywords in for you, so you don't have to do extra work or navigate between plugins.
Link Whisper has an optional setting that lets you connect your content with data from Google Search Console. This integration lets you see your article's organic traffic, average position, and keywords that bring in the best results.
The Google Search Console data shows the top-driving keywords for your site and can guide you toward adding internal links that point to the most relevant pages.
Link Whisper's connection feature makes scoring a link suggestion between sites easy — this is especially powerful if you own multiple sites in the same niche.
Link Whisper pricing breakdown
So how much does it cost to gain access to all of these instant internal link building features?
The Link Whisper pricing plans include three main subscriptions (plus one for 50 websites):
Single Site License: $77 annual subscription
3 Site License: $117 annual subscription
10 Site License: $167 annual subscription
50 Site License: $347 annual subscription
Of course, if you aren't completely satisfied, Link Whisper will issue a full refund within the first 30 days. But they're confident their tool will significantly improve your internal linking process.
It isn't a free WordPress plugin, but is it worth the price?
Let's dive into the meat and potatoes of the review.
What I liked about Link Whisper
There are quite a few things I liked about Link Whisper.
Time saved
Manually building high-quality internal backlinks is tedious and time-consuming. Point blank, period. Searching your site for relevant content is a nightmare, especially if you have hundreds of published pieces.
Link Whisper suggested 108 internal links in under one minute. And that's just for one keyword.
Of course, not all 108 links were a perfect fit (but more on that later).
Can you imagine how long it'd take to manually place 108 links? I feel a headache coming on just thinking about it.
Plus, you can learn how to install Link Whisper, watch a Link Whisper tutorial and improve settings for a suggested link in the well-documented Knowledge Hub.
The code is clean
The internal links that Link Whisper builds have the same HTML code as the ones you build manually.
Other alternative WordPress plugins use JavaScript redirects to create an inbound internal link. This is super messy, can slow down your site, and hurt your SEO.
Thankfully no issues here on an inbound link from the Link Whisper WordPress plugin.
Links placements are permanent
Once you add new links to a blog post using Link Whisper, they'll only be removed if you choose.
Even if you use Link Whisper today and then decide to cancel down the road, all of your links will stay put. No broken or missing links are left behind.
It doesn't impact page speed
Page speed is an essential factor in Google's ranking algorithm. The last thing you want is to slow down your site by inserting a bunch of internal links (that you were only adding to increase your chances of ranking).
Link Whisper doesn't impact page speed, even after adding over 100 internal links.
Are you ready for the icing on the cake? There are no running scripts in the background, and it works well with popular page builders like Elemantor and Divi.
What I disliked about Link Whisper
Now that I covered all of the good things I liked about the Link Whisper WordPress plugin, here are a few areas where the tool fell short.
There's a lot of noise to filter through
Unfortunately, Link Whisper's biggest downfall is that it suggests (a lot) of irrelevant links.
AI technology can do some pretty incredible things, but it's not perfect. That's one of the reasons AI hasn't completely replaced content writers.
Back to the same example from the Auto-Linking test, Link Whisper recommended 108 internal links. Out of the 108 links, only 45 link suggestions were relevant enough to push live.
That's a 41.67% success rate. It's not horrible, but nothing to write home about either.
I'll say that 45 links are better than anything I could manually place in that amount of time. But you must perform quality assurance checks and avoid blindly pushing all link suggestions live. 
It only works for sites built on WordPress
Since Link Whisper is a WordPress plugin, the tool only works on WordPress sites. The good news is that WordPress powers 43% of all websites.
The bad news? If you are a niche site creator using another content management system like Squarespace, Shopify, or Wix, you won't have access to the tool.
More bad news? If you are a SaaS marketing agency that doesn't have access to your client's WordPress admin login, you're also SOL.
It doesn't support all languages
Link Whisper was initially built to support English-based sites. Thankfully, they have made some upgrades to include Spanish, French, Portuguese, and a few other languages.
However, it doesn't work for every language, which could impact your internal linking strategy if you operate a website in an unsupported language.
Popular alternatives
Link Whisper isn't the only tool to help sites streamline the internal linking process.
Here are some alternative internal link building tools available on the market today:
Internal Link Juicer – This runner-up WordPress plugin automates and varies the anchor text for internal linking possibilities with a proprietary "intelligent gap" feature.
Interlinks Manager – This budget-friendly WordPress plugin calculates the link juice of every page on your website to help you efficiently distribute authority to improve rankings.
Internal Links Manager – This free WordPress plugin automates internal link building and improves UX for no added cost.
Do I recommend Link Whisper?
Finally, what you've all been waiting for…drum roll…is Link Whisper worth it?
Yes, I highly recommend Link Whisper for all of your internal linking needs.
Link Whisper is a nifty WordPress plugin that generates lots of relevant (and sometimes not so relevant) internal link suggestions. Despite a few minor flaws, Link Whisper helps save you time and increase your chances of ranking better on SERPs.
It also works with most major page builders (like Elemntor and Divi), doesn't slow down your site, and is reasonably priced.
As your site grows, it's harder and harder to keep up with internal links. And as I discussed, internal links are critical for helping distribute link juice to less authoritative pages on your site.
So don't sleep on internal links. Start saving time and increase your rankings by using Link Whisper today. You won't regret it.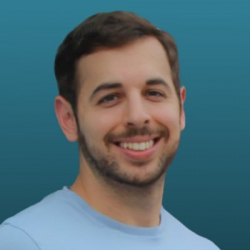 Latest posts by Jeremy Moser
(see all)