Outreach link building can be a time-consuming process even for the most savvy SEO experts. It's why many utilize link building services.
The process relies on relationship building and personalized outreach. These are two things that require an investment of time.
Plus, you could spend all your time reaching out to a site that never returns the favor with a backlink, forcing you to start all over again.
To reap the benefits of your backlinks, you need to have an effective link building strategy.
In this article, we'll outline the four most effective outreach strategies for link building to ensure you are converting new sites to get you the links you need.
Table of Contents
Outreach Link Building Strategy #1: Guest Posting
Wish you could get your brand in front of a leading company's audience?
Well, it might be time to just ask.
Producing quality content is sometimes a challenge for B2B content marketing managers. However, an even bigger challenge is doing so on a consistent, weekly basis.
It can feel like a never-ending cycle for content managers. They will just finish a blog post or get one from their team of writers. After publishing, they have to start all over again.
Consumers are always clamoring for more content, and there are always more search terms to target. There often is more demand than what content managers can keep up with.
That's why so many B2B companies turn to guest posting. Companies and media sites are often looking for other writers to contribute to their blog.
An effective outreach strategy includes at least a few guest blogging components as a link building tactic to improve your organic rankings.
Guest posts have numerous benefits beyond improving your link profile and enhancing your SEO. The benefits are shared by everyone involved.
How Guest Posts Benefit Everyone
With guest postings, everyone — the business, the writer and the consumer — all win.
Value for the Receiving Business
The company that owns the blog gets a high-quality, well-written post without forcing a team member to take the time to draft it or paying a freelancer to do it.
More than 76% of editors admit to publishing 1–10 guest posts on their blog each week.
In addition, the post can be from an expert in their field and provide a different perspective or strategy that hasn't previously been featured on the blog.
The company can then use it in marketing campaigns and leverage it as an asset in their demand generation strategy.
Value for the Writer
The writer that submits the blog gets to introduce their company to a new audience and drive leads to their site.
Content marketers, founders and companies in general should pursue guest posts as a part of their larger content strategy.
Securing off-site thought leadership articles in other related blogs will help drive continuous awareness and engagement for your funnel.
In addition, as the writer, you can include a link to your website in the post, adding another backlink from a site with high domain authority.
These backlinks can move the needle for your search ranking.
In a recent study that included writing 80+ guest posts in 2019, the site's domain rating increased from 0 to 76 and 247 new backlinks were acquired.
Guest posting is one of the most common ways to secure backlinks because of how easy it is to land a guest posting on a site within your industry.
Value for the Reader
Finally, the reader benefits from enriching content from a multitude of perspectives.
Blogs that source the best writers and strategists to share their own thoughts and research provide a cohesive ecosystem for the best content.
Finding Guest Posting Sites
So, where is the first site you should submit a guest post?
You need to look for one with the following criteria:
Relevance to your industry and expertise
High domain authority
Accepts guest post pitches and backlinking
Preferably has a large audience of devout readers
There are plenty of comprehensive lists available that outline blogs and publications that allow guests to submit their posts for publication. Use these as a starting point or begin by checking to see if the blogs you read on a daily basis allow submissions.
From there, start doing manual Google searches for "your niche + guest post". For example, if you are in the SaaS industry, you might consider targeting related products that complement yours. By searching "SaaS + guest post," you'll get the following results:
(Screenshot)
You can sift through the options to discover the relevant publications and businesses that offer guest posting opportunities on their sites.
Most companies will have an entire page on their site dedicated to their guest post policy. It'll outline their brand voice, target audience, and submission guidelines.
Often, those pages are linked at the bottom of their homepage in their footer.
Once you find a site that allows guest posting, follow their pitch and submission guidelines, and you'll be on your way.
Continue to increase the number of guest posts you submit and drive more backlinks to your site.
By doing so, your link building efforts will soon pay off.
Outreach Link Building Strategy #2: Request to Add Link
Guest posting is effective, but it can be time-consuming.
After all, if the main objective is just to get a backlink, why not just ask for one?
If you don't have time to write a guest post, you can simply reach out to companies with blogs related to your industry and ask them to include you in their post.
That's right. It's that simple.

Find the writer. Source their email address (which is sometimes even linked to the blog). Send the email.
Try to make your emails visually appealing and leverage the power of email automation. There are email marketing platforms such as EngageBay that can assist you with segmented email marketing.
To find their email, consider using a tool like Hunter.io. You can input the domain of the company you're trying to target, and it'll generate the likely email address format.
For example, we tested the software to find the emails for employees that work at Codeless.
By inputting getcodeless.com, we were able to find out that the employees use a [first name]@getcodeless.com email structure.
If they work for a company, they might not get a lot of inbound emails like this, so it can be easy to stand out.
If you can't find the site manager's email for your link building outreach, consider trying social media. You can perform manual outreach with direct messages to the person on Twitter to see if he or she would include your link in a specific post.
But the key here is to provide something of value that the recipient would want. This should improve their blog post in a way that more readers will enjoy.
You can provide a quote, insight, or even article you have published on your site that aligns well with the article that is already written. Ask if they could update their blog with it and include a backlink to your site.
Infographics are great link building opportunities and an excellent content marketing asset to offer in your outreach strategy. Companies love to link to them because they are considered quality links.
Requesting that your link is added is a simple and effective way to increase your total backlinks when you're strapped for time.
All you need to do is focus on outreach. An outreach tool will help you in your outreach efforts.
You don't have to worry about writing the entire post. However, you need to know the best ways to craft your pitch, so the recipient is willing to put in the work and add your backlink to their existing blog post.
How to Craft Your Pitch
Your pitch doesn't have to be elaborate. In fact, it's better to be short and sweet.
The pitch should contain three parts:
The Introduction – Who are you? What company do you work for?
The Offer – What research, quote, article or insight are you providing?
The Ask – What do you want them to do with it?
Here's an effective cold pitch that includes each of those three components:
The key, as with any cold outreach, is about building relationships. You don't want the recipient to think you're here merely for the link building transaction.
You should genuinely try to find ways to add value to their job — perhaps by making their content more current and robust for their readership.
Cold outreach isn't always successful, but you shouldn't get discouraged. Chances are that the person you are emailing is also trying to secure backlinks for their company too.
You could offer to return the favor and include a link to a relevant piece of content on your blog to provide them with another backlink on your site.
Outreach Link Building Strategy #3: Broken Link Update
In addition to reaching out to provide content that adds value, you can also add value by ensuring their content is presented in the way that they had originally hoped.
This means formatted correctly with the right images and links.

One of the biggest mistakes content managers can make is hitting the publish button without checking the blog.
Even worse, links can become broken over time as new content and page slugs are edited.
Broken links are something you should be on the hunt for every single day.
Whether you're reading a newsletter or reviewing one of your favorite blogs, you should be excited each time you come across a broken link.
For most people, it would be frustrating. For you, it's an opportunity to help.
Be strategic about how you seek broken links. SEO tools like Ahrefs have built-in functionality for how to find these coveted mistakes.
Log in, go to Site Explorer and input the domain you are targeting.
(Screenshot)
Look at the Overview column on the right side. Draw your attention to the "Outgoing links" section and click "Broken links."
(Screenshot)
From there, you'll see a list of all the broken external links associated with that domain.
(Screenshot)
Pick one and make a plan to reach out to let them know.
Broken links are embarrassing for companies, and content managers will want to correct them as soon as possible. By reaching out and letting them know where the broken link lives, they'll be grateful.
"Website owners don't want 404 errors on their sites. Why? Because Google can penalize them for a poor user experience and bring their SERP ranking down without warning. That's why broken link building is still a powerful outreach strategy that you can use to improve your off-site SEO and build meaningful relationships in your industry", says Dorota Lysienia, Community Manager at Zety.
How to Capitalize on Broken Links
Similar to your pitch style for including a link, your message should be simple.
Notify them that their link is broken. Include the blog name and URL. In the same email, you could offer one of your articles to replace the broken link.
They'll have to go into the backend of their website to change it anyway. Why not add your link?
They will want to correct the link for their audience, and you can slide in and request that your link is added.
This strategy has been used successfully by so many SEOs over the years.
Almost 15% of survey respondents believe that 30%+ of their backlinks have come from broken link opportunities.
The broken links are out there. You just need to put in the work and find them first.
Outreach Link Building Strategy #4: Bloggers
The other way to get backlinks for your site? Blogger outreach.
People usually think about securing blog placements for brand awareness and press purposes; however, blogging can also increase your backlinks too.
Bloggers can write an entire post reviewing your company or interviewing you to deliver to their readers in a format that they love.
Outreach to bloggers can increase your brand awareness and score you multiple backlinks at the same time.
Bloggers love to publish current events, lifestyle and industry news on their channel.
By increasing your outreach and highlighting a new product function, you can increase the total backlinks you've generated.
You may use a mass email service provider to speed up your outreach process.
Targeting the Right Bloggers
It's essential to be targeted in your blogger outreach. You should ensure the writer or editor you are pitching covers your beat.
If your company and topic is relevant to their audience, they'll be more likely to publish and article in conjunction with you.
To find the right bloggers, consider using a tool like Buzzsumo. Buzzsumo sources the top trending content based on keywords you input. The bloggers and influencers that created the content are shown, and you can reach out to them to pitch them directly.
Alternatively, you can opt for an online course related to influencer marketing that can help you understand how to identify the right set of influential bloggers and partner with them to drive your link-building efforts.
Try to target long-form blog content too. Due to its length, there are more opportunities for backlinks.
In fact, long-form content typically generates approximately 77% more backlinks than short-form.
With more features in blogs, your backlink profile will steadily increase.
Conclusion
Link building is an essential and effective component to a strong SEO strategy.
Without backlinks, your content won't score well on Google search engine result pages (SERPs).
To increase the amount of backlinks you generate, consider the following steps.
Write a guest blog post for a site with high domain authority.
Reach out to target sites with research or original content and as for a backlink.
Mention broken links on a site and provide your own link to put in its place.
Work with a team of bloggers to generate press for your company.
By doing all of these steps, you can increase your total backlinks and ensure your content is optimized for search.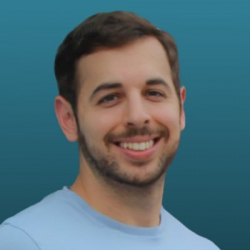 Latest posts by Jeremy Moser
(see all)