Whether you are managing clients and their PR campaigns, or your own PR campaigns, knowing the latest PR statistics can help you better understand the industry, what drives the biggest impact, and what strategies aren't working anymore.
PR, the shorthand for public relations, is all about managing and shaping the way people see, feel, and perceive brands, people, companies, and more.
We've compiled the latest statistics from in-depth industry studies on PR to bring you the most important facts, trends, and data to make informed decisions about your future campaigns. 
Here are the top 25 PR statistics and trends to know in 2022 to 2023:
PR Statistics You Need to Know (based on latest industry studies)
Here are the latest statistics on PR, compiled from the most reputable PR studies in the industry.
1. The global PR market is worth $88 billion. By 2026, it's projected to grow to a value of $129 billion. (Source: Statista) 
2. The global PR industry grew by 10.2% in 2021, led by a shift to digital mediums from COVID-19 impacts. (Source: The Business Research Company)
3. In 2021 and 2022, 60.05% of online companies outsourced their digital PR efforts (Source: uSERP State of Backlinks Report)
4. A 2022 report found that PR agencies have grown 30% over the last five years as more companies outsource efforts (Source: USC Annenberg)
5. 90% of in-house teams struggle to create enough quality content to drive results in PR (Source: Holmes Report)
6. The average Public Relations Manager salary in the United States is $114,358 (source: Salary.com)
7. In a survey of 800+ digital PR experts, 84.39% stated that PR brand mentions have a big impact on brand authority and online traffic. (Source: uSERP State of Backlinks Report)
8. Just 18% of PR companies are closely integrated with their respective marketing team (Source: Cision)
9. 60% of PR leaders believe that leveraging social media influencers will continue to be key in PR success in 2023 (Source: USC Annenberg)
10. 93% of media journalists and contributors prefer email pitches over platforms like LinkedIn (Source: Muck Rack)
11. The optimal length for a PR email pitch is 200 words or less, according to journalists and publishers. (Source: Muck Rack)
12. The biggest PR industry challenge is measuring the business impact of PR efforts. 72% of PR professionals face this problem. (Source: Muck Rack)
13. Twitter is the most popular platform to connect directly with journalists, other than email.
14. The most popular digital PR tools for outreach to journalists are Buzzstream, Pitchbox, Mailshake, and Prowly. (Source: uSERP)
15. 88% of public relations (PR) leaders think that storytelling is the highest value skill in successful PR campaigns.
16. 9/10 public relations executives say that "public relations" is a bad definition of their job description.
17. Thursday is the best day to launch a press release for the highest open rates (26%+ on average). (Source: Prowly)
18. Journalists on average only respond to 3% of PR pitches they receive.
19. 77% of PR pros ranked relevancy and personalization as the most important factors in determining whether a PR pitch will be successful. (Source: Muck Rack 2021)
20. 25% of journalists and media operators get 100 or more cold pitches for PR stories on a weekly basis. (Source: Cision 2021)
5 PR Industry Trends to Know in 2022-2023
Stay on top of the PR industry to better launch campaigns that will continue to drive results.

Here are five trends to know in 2022 to 2023 to keep driving impact in the PR space.
1. Digital PR and SEO Are Becoming Mutually Beneficial
Digital PR is a diverse set of PR activities that involves getting press and media coverage on many platforms. 
For example, digital PR includes things like: influencer marketing on social media channels, coverage in digital magazines and news outlets like Forbes or TechCrunch, and even more niche coverage on small websites in your niche.
A massive trend in 2022 and 2023 is the mutual beneficial relationship between digital PR and search engine optimization (SEO).
SEO is optimizing your website and content for organic searchers to capture traffic and attention.
Digital PR is a key factor in improving your SEO and organic presence online due to the brand building benefits, backlinks you can get from PR stories, and more.
This year, any SEO team that would work in tandem with an online PR agency to drive symbiotic results will win, build relationships with big media companies, and build brands that rank organically for keyword searches.
2. PR Definitions are Changing
87% of public relations professionals think that "public relations" is a bad descriptor of their actual job.
In other words: PR has become too narrow a subject, and doesn't fully encapsulate the variety of methodologies that PR pros use today.
For a long time, PR has been thought of as totally separate from marketing, sales, and revenue for that matter.
Now, PR is becoming a marketing machine of its own. It's not longer just about controlling how others perceive your company in the public realm. It's about crafting stories that consumers relate to enough to buy time and time again.
3. PR Pitching is About Quality > Quantity
One major study done by uSERP, of 800+ professionals, found that pitching for PR, link building, and media placements has become all about quality, not quantity. 
The old methods of mass pitching and producing stories hoping for media coverage are long gone.
Now, to find any measurable success, your stories must be tailored to individual publications and niches to find success.
It's a driving force in the increase of outsourcing digital PR, as content needs have become so specific and specialized.
4. Diversified mediums and approaches will win
PR, and digital PR for that matter, are shifting from siloed mediums like high-profile publications to a diversified approach, including platforms and distribution channels like:
Webinars, podcasts, newsletters, digital events, influencers, content marketing, and more.
Relying on just journalists to cover your story is a surefire way to get less coverage online.
Diversifying your approach on multiple mediums can help you own your audience for future campaigns.
5. Brands are building or creating their own media
People have become their own media companies, often referred to as Naked Brands.
Companies are beginning to buy their own media arms, like Semrush acquiring Backlinko (a content website) and HubSpot purchasing The Hustle, a newsletter.
As media pitches increase and journalist responses decrease, it's increasingly becoming common for companies to invest in creating, developing, or buying their own media divisions to control their message consistently and by ensuring ADA Compliance in their websites to maximize their brand reach. 
Wrapping Up
That's it for the latest PR statistics and PR industry trends.
With PR shifting and old strategies phasing out, it's more competitive than ever before to capture attention and spread positive brand messages. 
Use these to better inform your strategy as PR moves further and further into the digital era!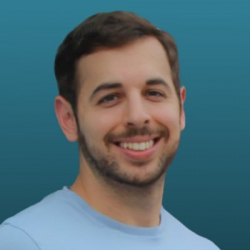 Latest posts by Jeremy Moser
(see all)