Have you noticed that increasingly more marketers are prioritizing simplicity?
Simple tools. Simple frameworks. Simple processes.
And you know what?
I dig it.
Marketing shouldn't be a complex language reserved for a lucky few. It should be simple and easy to replicate, train, and follow.
Why?
I don't know about you, but when ease of use is at play, my team focuses on more meaningful tasks. Things like strengthening relationships with existing clients, flexing their creative and innovation muscles, and dreaming up new growth possibilities.
That's why I can't stress the importance of getting your hands on marketing tools that are easy to use.
This year, I plan to share many tools I have used on my journey from content marketer to SEO agency owner to help you lighten up your marketing load.
But today, I'd like to start with some of the most important ones: website optimization tools.
Let's take a closer look at website optimization tools, their benefits, and five super simple tools you can use to optimize your site.
Let's dive in.
What are website optimization tools?
A website optimization tool is a software or app you use to optimize your site for search engines and website visitors.
Whether you'd like your site to rank higher on Google, attract new paying customers, or help grow your blog, you need website optimization tools in your corner to help boost visibility.
Here are some examples of tools I use to optimize my websites:
Content optimization tool: To make sure my blog content ranks on Google
SEO tool: To perform keyword research, on-page SEO, and off-page SEO
Website performance tool: To check my website speed and page speed
Image optimization tool: To optimize images for the web so they take less time to load
AI Copywriting tool: To streamline copywriting through suggestions and ideas
Conversational AI: To automate various types of customer communications
The importance of using tools for website optimization
Just like you can't expect to drive a car without a proper engine, you can't build a high-converting website without the appropriate tools.
When a website visitor lands on your site, you have seconds to convince them your brand is worthy of their time.
That means everything needs to load quickly — from your images to your copy to your checkout page.
Prospects should understand what you do and how you can solve their problems in a blink of an eye.
For instance, if your business has physical storefronts, a website visitor interested in a hybrid shopping experience wouldn't be able to see that you have a location in their town if you didn't use a local SEO tool to alert search engines.
If a visitor wants to understand how your product works, they might jet before the demo photos load if you didn't use an image optimization tool.
And let's call out the big elephant in the room: If you don't optimize your site, you can't expect people to find it in the first place.
Careless mistakes like these can wreak havoc on your conversion rate optimization efforts and lower your site's domain authority score. Two huge no-nos when your goal is to scale.
But thankfully, with website optimization tools, you can set your website (and brand) up for success.
And with that, let's look at five simple tools I recommend to optimize your website.
5 simple tools for website optimization
Here are five simple tools to optimize your site for search engines and visitors.
Google Search Console offers website optimization tools to help you track and troubleshoot site performance in SERPs.
I use the collection of tools to track rankings, search queries, traffic, and other specific metrics to optimize my site accordingly.
Top features and benefits:
Manually submit sitemap and pages to Google for indexing
Monitor backlinks
Monitor site performance by page, country, or query
Check if Google indexes your pages
Can use in conjunction with Google Analytics to measure the success of your site optimization
Pro-Tip: Connect Google Analytics to Google Sheets to run simple GA reports you actually care about!
And don't forget that Google Search Console should be your first stop whenever you experience a significant drop in your website traffic. A few helpful features can help you identify any technical issues with your site.
Look at this Google Search Console graph that outlines total clicks and impressions for a niche site over the past 12 months.
Something drastic happened in early August that dropped organic traffic to virtually nothing. What was the root cause?
To understand what's driving the dip, I first check for security issues or manual actions (penalty from Google). If I see a message with "​​No issues detected," like the one below, I know I'm in the clear and can move to the next step.
If I see a different message, then I have my answer, and I have everything I need to address the penalties or security issues for the site.
In this case, it wasn't a manual action or a security issue. So the next thing I checked was the AMP enhancements. Low and below, tons of AMP errors were preventing Google from crawling and indexing the top 20 performing pages for this site.
Recent studies show that 60% of website traffic comes from mobile devices. There's no wonder why this site's traffic cratered after the AMP code broke on the top 20 performing pages.
Once I shared this information with the site owner, they fixed the AMP errors in the HTML code, and the site traffic slowly and surely returned to normal after two months.
Drawbacks:
Limited performance report filtering options
No option to submit an HTML sitemap
Pricing options: Google Console is free to use!
Best for: Tracking site performance in SERPs
Ahrefs is a popular all-in-one suite of SEO tools to attract quality traffic and boost your ranking on SERPs.
I use it to understand my target audience's search habits and how to write content that meets those needs.
From there, I can strategically target keywords with accurate keyword volume and difficulty metrics. In other words, I can find out which terms they're searching for and which questions they're asking so I can target my site's keywords with them in mind.
Top features and benefits:
Quickly spot changes across all essential SEO metrics
Leverage various reporting features to send directly to clients and stakeholders
Track local and national searches
Receive recommendations to improve content strategies
Use the Keyword Difficulty score to understand how you might rank for your keywords
Save keyword lists and update them as needed
Crawl and audit your site so you can fix technical SEO issues fast
Drawbacks:
Its steep price points might not be possible for brands on a budget
While it's relatively easy to use, there's a slight learning curve when you're first getting started
Pricing options: Pricing ranges from $99 to $999 a month. Prices vary depending on your individual needs and whether you're paying monthly or annually.
Best for: Achieving higher rankings in SERPs
Yoast SEO is a convenient SEO plugin designed for WordPress websites. I recommend installing it on all your WordPress sites to keep SEO top-of-mind.
I use it to create epic SEO content for my websites and blogs. 
Once you install and activate the plugin, you can use its features immediately.
For instance, any time you draft a new page or article, Yoast SEO will assign a readability score and SEO score so you can improve your content accordingly.
Top features and benefits:
Full language support for nearly 20 languages
A Google preview, revealing what your listings will look like in the search results — including on mobile
Inclusive language analysis
SEO and readability analysis
Schema blocks for the WordPress block editor and a breadcrumbs block to guide your users
Automatic internal linking suggestions (Premium)
Drawbacks:
You'll need the Premium version if you're interested in unlocking robust features
Some users report that some of Yoast's recommendations are outdated
Pricing options: The Yoast SEO plugin is free unless you opt for additional paid commercial upgrades or support. For instance, the Premium version will cost you $99/per year before tax.
Best for: Ongoing SEO content analyses and optimization
PageSpeed Insights is a simple tool to check my site speed against Google's standards.
The tool shares valuable insights into which factors may be causing slow page load times.
I'd say more about it, but that's pretty much the gist!
Top features and benefits:
Easy to use
Virtually no learning curve
Monitor website performance
Spot lagging issues
Access detailed insights
Make sure your site aligns with Google's speed requirements
Drawbacks:
The optimization results can feel overly technical at times
It's pretty limited in features
Pricing options: PageSpeed Insights is free to use!
Best for: Tracking your website performance
Used often in content marketing, the Hemingway editor can help you enhance your site's user experience by allowing you to spot poor readability in your marketing copy.
I use it to check for obnoxious sentences and unnecessary jargon. The lines highlighted in red help me understand where I need to tighten my copy so it's easier for website visitors to read and understand.
Top features and benefits:
Promotes accessibility for the average reading level
Easy to use
Relatively no learning curve
Quickly understand which sentences are clunky or difficult to read
Spot poor word choices and receive replacement suggestions
Drawbacks:
You can't rely on the text editor to save your work — you'll need to have Google Docs pulled up in another window and make changes in both editors.
Limited features by not showing you everything you need to resolve.
Sometimes it loads and works slowly.
Pricing options: The Hemingway App is free to use!
Best for: Improving your website copy and spotting readability issues
Wrapping up
While building a high-converting website used to be a nuanced practice, today, it's now less of an art and more of a process.
That's why website optimization tools are critical to your site's success.
You can't underestimate the power of a good website optimization tool, from scoring your site speed to helping you appear on Google to captivating your prospects' attention.
If you're ready to boost your site's visibility and structure your optimization approach, save this article for future reference. And if you want to stretch beyond the tactics I mentioned here, let's chat about link-building. Then, book an intro call to learn more.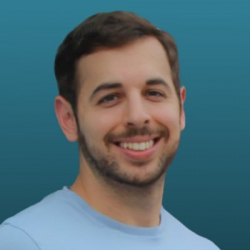 Latest posts by Jeremy Moser
(see all)