[convertkit form=3060453]
White hat link building techniques are a powerful way to increase your domain authority fast.
Backlinks are a top ranking factor and will remain so for the long-term. Google's John Mueller has confirmed this, stating:

"I love some of the things I see from digital pr, it's a shame it often gets bucketed with the spammy kind of link building. It's just as critical as tech SEO, probably more so in many cases."
Building high quality backlinks without spamming or breaking webmaster guidelines is critical for increasing your organic rankings for difficult keywords.
In this article, we'll show you a few techniques that actually work. How do we know? Well, here at uSERP, we earn links for some of the fastest growing SaaS brands and content sites in the world. We live and breathe white hat SEO, and we do the exact techniques we'll discuss today.
But first, let's define what white hat link building is.
Definition: What is White Hat Link Building?
White hat link building is an SEO approach with the goal of increasing your website's authority and organic search rankings. It involves creating high quality content and then conducting outreach to external websites with the goal of getting an inbound link from them.
White hat backlinks are backlinks earned within the guidelines of Google. Conversely, black hat link building is spammy or attempts to game the system, which goes against Google webmaster guidelines.
White hat link building focuses on long-term search engine optimization results: building a brand that ranks for important organic keywords by adding value with content that matches search intent.
1. Content Contributions (Guest Posts and Columns)
Content contributions, otherwise known as guest posting or guest blogging, is a fantastic white hat link building technique (especially when link building for SaaS spaces). We have found it far more effective than broken link building when it comes to increasing search engine rankings.
This is where you contact websites who have a blog and pitch a topic to write for them.
If accepted, you can get your blog post published on their website, driving links, traffic, and brand awareness.
In our state of link building study of 800+ SEO professionals, it was ranked at a top link building tactic in terms of effectiveness:


Source: uSERP 2021 State of Link Building Survey
By submitting high-quality guest posts on guest posting or article submission sites, you earn great backlinks from that site in the body of the content.
You are almost always rewarded with a backlink to your website in the author bio section, too:
In addition to just earning a backlink or two, you also fuel brand awareness for your company or personal brand by getting in front of new readers.
Furthermore, if you genuinely write meaningful articles for these contributions, that content has the potential to rank organically and drive referral traffic to your site for years to come.
So, how do you get started?

Using free link building tools you can find valuable, high-authority domains to target in your guest post campaigns.
Scout websites that don't openly offer "guest post programs." These are often extremely saturated and low-quality websites that charge you to publish, which isn't a white-hat strategy.
Email websites you admire and take the time to craft a pitch they will resonate with.

2. Create Unique and Original Data
Unique and original data is my personal favorite way to earn white hat backlinks at scale and fuel your SEO strategy.
Why? People love linking to and sharing data that is interesting!
Case in point: at uSERP we created a painstaking study of 800+ SEO professionals. We wanted to learn what they think about backlinks and how they impact search engine rankings for their own sites and clients alike.

In just a few months, we earned links from nearly 100 unique domains:
And these were high quality domains with high authority:
Sites like CMI and AppSumo linked to our report within days, driving thousands of visits to our site, link equity, and even direct leads for our services.
So, how do you get started with creating original data?
Find your niche first. What space are you focused in, and what interesting statistics would you be curious to learn more about?
Work backwards and start talking to customers, readers, or colleagues.
Tap into Google Trends and see how you can relate your niche to a current trending topic. This will increase your virality potential and the likelihood of acquiring links from high-tier media sites.
Use platforms like Twitter or LinkedIn to collect survey responses, or use a WordPress survey plugin for your site if you have one and then formulate a content piece with custom images that people care to share with ease. 

Then, follow this next tip to promote it….
3. High-Volume Cold Outreach
Outreach link building is alive and well, but it's more difficult than ever to get responses.
Link building is competitive. Everyone is trying to improve their backlink profile and site's ranking. And if you want the best quality backlinks from big brands in your niche, you need to send a ton of emails.
Link building can often be a numbers game. Only a small percentage of sites will respond or even acknowledge your emails, so sending volume is essential.
So, how many? 100? 200?
Way more.
If your outreach is valuable and promises to deliver amazing content to the given target site, your outreach response rates will increase.
If your outreach is vague and delivers poor content, you won't earn any backlinks.
Aim to send 400 emails per month to sites in your niche. If your niche is more narrow, you can expand it by using a tool like Ahrefs, looking into specific topics.
Open Ahrefs and use the content explorer tool. Type in a specific topic or niche. For example, astrology signs. While this sounds like a seemingly small niche, and there might not be 400+ blogs directly on astrology, there are over 400,000 unique pages discussing the topic:
This is how you quickly expand your relevant niche from 50-100 high quality blogs to hundreds of thousands of pages to target!
Now, rinse and repeat this for different topics and you have nearly unlimited sites to contact and earn yourself some white hat backlinks.
White Hat Link Building Services and Companies
Earning white hat backlinks from high-authority websites on your own is time consuming.
You need to spend money….
Researching topics that you can realistically rank for
Planning, writing, editing, and publishing content
Creating custom images, videos, and data
Researching sites that can link back to this content
Finding the right contacts and emails to send campaigns
And repeat that on a massive scale
Because of this, your effective "time to results" could be months if not longer before you see any new backlinks come in.
With how saturated link building outreach is, outsourcing makes the most sense to fasttrack results.
White hat link building services and companies specialize in this process and can deliver results within days.
Here are some of the best white hat link building services out there:
1. uSERP, Link Building Agency – White Hat Backlink Experts
Did they just list themselves as the #1 service? Yeah, we did, let us explain!
The link building industry is wrought with shady scams. Private blogging networks promising instant rankings. Grey hat techniques and paying off webmasters to get a link without a rel = sponsored tag.
We've quite literally flipped the link building space on it's head. ALL of our inbound links are earned through direct outreach and long-form content. We don't pay for links. Not even if a webmaster asks us for $50.
It's why we've driven results for companies like Nav, monday.com, ActiveCampaign, Adam Enfroy, and countless others.
We only earn backlinks from sites your ideal customers actually read, on sites you actually recognize. Not "blogspacegrowthlover.com."
We believe and have proven through practice that quality matters more than quantity, even in the most competitive spaces on the internet.
If you are tired of buying 30 link packages from cheap vendors and seeing negative results and penalties, it's time to invest in link building that actually moves the needle.
You can always give us a quick call to learn more.
2. Codeless – Content Production That Earns Links
The best way to earn high-authority white hat backlinks is by creating really good content first.
Why? It's 100x easier to promote good content. People love linking to interesting content.
Codeless specializes in exactly that: content production that produces results.
Whether you are creating content on your own site to promote for links or creating guest post pieces that editors will actually accept (hint: you need great content to stand out now), Codeless can do it.
3. Smash Digital – Great SEOs
Smash Digital does great SEO work with a focus on white hat techniques.
We are happy to recommend them because we've collaborated before and can vouch for the quality and safety of their work.
Common Questions about White Hat Link Building
Is White Hat SEO Illegal?
No, white hat SEO is not illegal. White hat SEO refers to SEO that follows Google's webmaster guidelines, and is perfectly legal and encouraged!
What Is Black Hat Link Building?
Black hat link building is anything that goes against Google's webmaster guidelines. This includes paying site owners to place a link on their site without a sponsored tag, buying links from a private blogging network, or trying to game the system to acquire backlinks unnaturally.
How Do You Get White Hat Backlinks?
You get white hat backlinks through multiple methods, including outreach to websites, guest content contributions, original data, and more.
What Are The Effective And White Hat Link Building Techniques?
The most effective white hat link building techniques are creating original and unique data, dynamic content pieces with visuals, and building relationships to help increase promotion for your content and website.
Conclusion
White hat link building techniques can produce great results for your SEO.
Steer clear of shady techniques and private blogging networks. Focus on creating great content and doing plenty of outreach to distribute it.
If you don't have the resources to craft the quality of content needed for high-authority guest posts, reach out to the uSERP team today.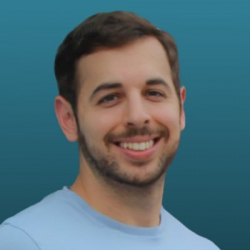 Latest posts by Jeremy Moser
(see all)