AI writing software exploded in popularity in early 2023. Knowing this, uSERP began working with Simplified, an AI app, to guarantee they were getting a large share of the traffic.
Our link building strategy for Simplified worked like a charm, garnering more than 1,000 backlinks and helping to facilitate fast growth for its AI writer landing page. In just three months, this page went from ranking for 82 keywords in the top 10 rankings to 127.
In this Simplified case study, we'll walk through the strategy we used to get there:
An Overview of Simplified
Simplified is a platform that combines AI writing, graphic design, video editing, social media management, and AI tools in one centralized app.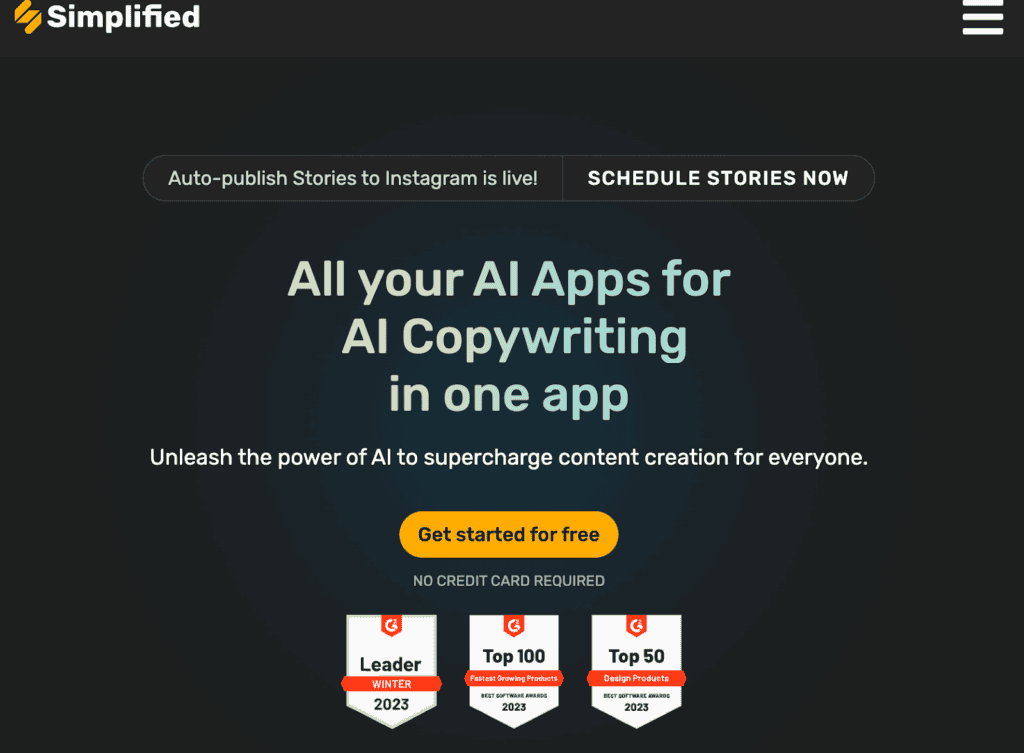 The challenge
uSERP started working with Simplified six months before AI content creation became a big topic worldwide. Because the company had already been speaking on the subject, there was some topical authority on the site to work with.
But SEO is a three-pronged process. You have technical, on-page content optimization, and link building. Simplified had done a great job on those first two, but they still needed to build high domain authority backlinks and a backlink profile.
Simplify wanted to drive traffic to its AI Writer page, which serves as a parent page for many different offshoot or "child" pages.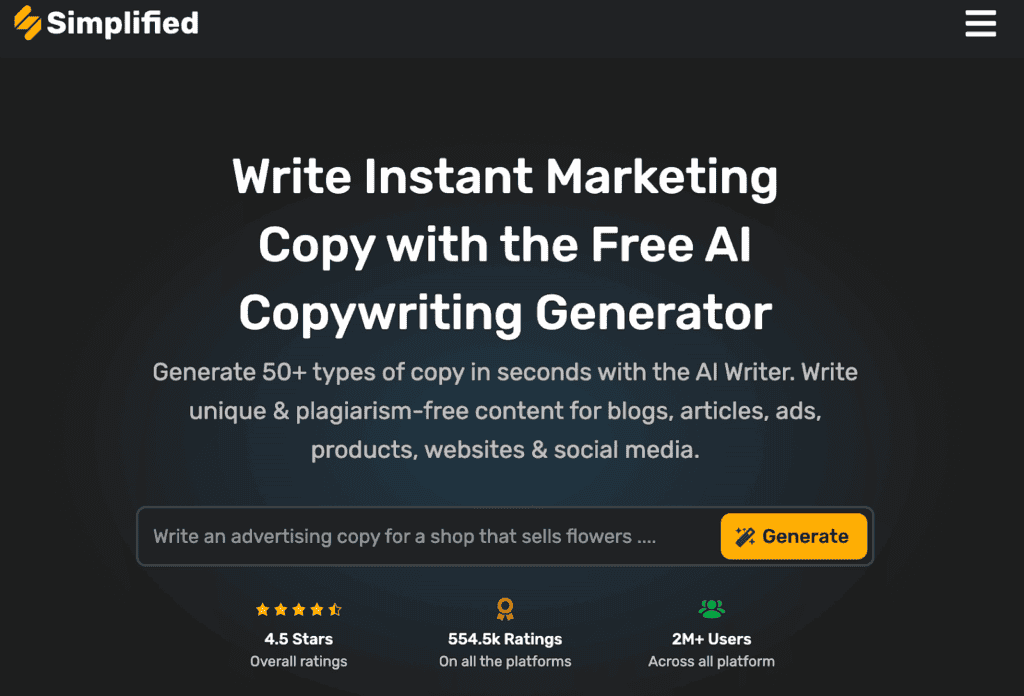 If Simplified could get this page ranking big, the child pages would also get a rub from the added exposure. This trickle-down effect impacts the visibility of the child pages underneath it. That means there was a lot of potential success in what's going to be a very crowded and competitive market.
The content strategy
To help bring added search engine attention to Simplified's AI Writer page, we first identified relevant websites with a high domain ranking, or DR.
After identifying these high-DR topically relevant sites, we set about contacting them and pitching articles that would benefit their audiences. Our team of writers then got to work creating content that would fit in on those sites.
Within the body of these articles, we wove links to Simplified's page. We also made sure to use relevant anchor text that coincided with key terms the company wanted to rank for. uSERP can produce a large volume of content quickly, meaning these links were going out to a score of high-DR sites, many of which featured both the article and strategic links.
The results
The following results were recorded after three months, starting in January 2023 and ending in April 2023.

Domain Rating
The first major increase we saw was Simplified's Domain Rating. The rating went up a full seven points. It now sits at 67, which is well above average.
Number of backlinks
Over that three-month period, Simplified gained more than 1,000 backlinks.
The number of referring domains also increased by more than 1,000. That's a huge number of links to generate in such a short time. That figure undoubtedly played a hand in the SERP growth they experienced.
Organic keywords
The number of organic keywords for Simplified increased by 43,200. Simplified also ranked 997 new keywords in the top three positions on Google's SERP.
Now, let's examine how each of these target URLs performs individually.
URL – /ai-writer
This URL has been the campaign's main focus and its most significant success. For the primary term "AI Writer," the page ranks number two on the SERP. That's a whole four places higher than it was before.
This search term sees an estimated 47,000 monthly searches, making it a hot ticket item.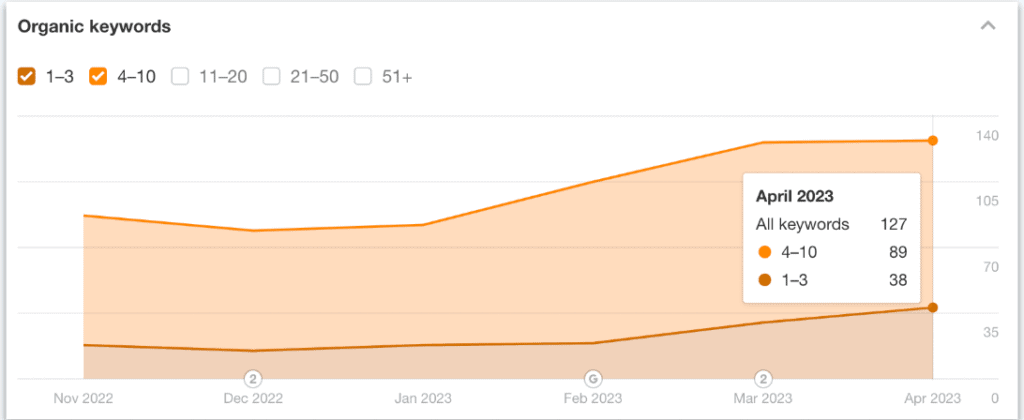 As of January, the term ranked for 82 keywords that appeared in the top 10 ranking positions. By April, it ranked 127 keywords in the top 10.
URL – /ai-writer/ai-blog-writer
This offshoot of the AI-writer page has experienced great growth in its target keywords. It moved up 12 ranks for the term "AI written blogs," which started 2023 at 16 (the second page) and ended at rank four (the first page).
Final thoughts
We're thrilled with the growth we've seen from Simplified since coming on as a uSERP client. The links we generated for this site are plentiful and authoritative. They created that final piece of the SEO puzzle needed for success.
The upward momentum we're seeing from Simplified through the first quarter of 2023 proves positive of the power generated by a robust backlink catalog.
If you want to experience this kind of growth through a strategic high-DR link building campaign, contact uSERP to schedule your free call today!