We worked with Growth Marketing Pro to produce a high-intent SEO strategy revolving around their ideal clients: software companies.
Our goal was simple: don't drive traffic for the sake of traffic. Instead, be a growth-minded operator of the business, and only focus on high-intent traffic that would turn into real business value, sales qualified leads, and closed contracts.
The Solution: high-intent SEO strategy
High-intent SEO is all about creating a growth strategy centered around sales qualified leads and revenue.
Working with GMP, this was our main focus.
Rather than increasing traffic at all costs, we started by identifying their target audience the typical keywords they search, as well as the publications they read frequently.
This enabled us to capture existing demand and position Growth Marketing Pro directly in front of readers in ideal publications.
All of this resulted in a 78% increase in qualified organic traffic: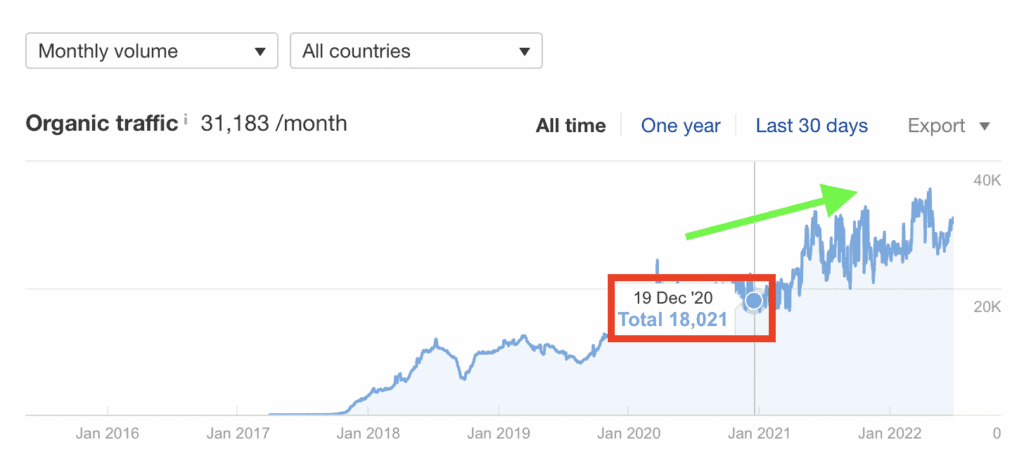 The business impact has been nothing short of astounding, driving converting deals worth $60,000+ each, from brands like Minted, Cube, Almanac, and dozens more.
Results
78% increase in organic traffic
Reached over 30,000 organic visits per month from ideal customers
150%+ increase in sales qualified leads with high contract value
220+ #1 position ranking keywords