Our Services in Action
As your business, service, or product grows, you begin to acquire natural brand mentions all over the internet.
The only problem is: the majority of these brand mentions come without a backlink to your website.
This means:
No link equity to improve brand authority and rankings for content
No increase in domain rating
Zero referral traffic
Our client, Hotjar, was facing this exact problem, with thousands of brand mentions across all spaces of the internet. Without a link, Hotjar was getting zero referral traffic from these mentions that were primed to convert: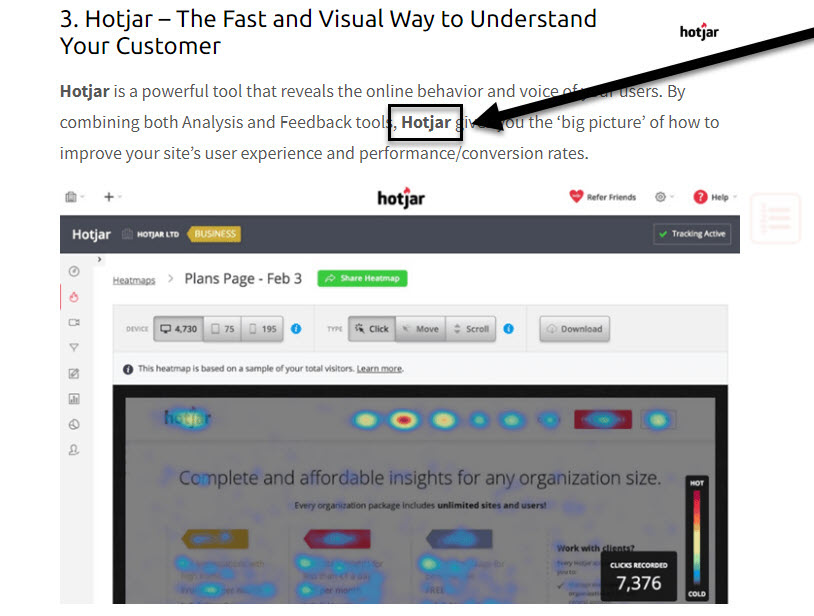 The Solution: Custom, full-service research & outreach
Working hand-in-hand with Hotjar, we developed a list of 10+ priority landing pages on their website to drive traffic to.
With this list, we produced custom written outreach templates for each landing page angle to appeal to editors, journalists, and writers of various top-level sites, like Ecwid (Domain Rating of 90):

Researching each individual brand mention, we find the most natural, impactful section of anchor text, and then suggest the proper landing page to funnel traffic to.
Within days, our custom outreach process nets unbeatable returns, like landing the researched link (shown above) on Ecwid, a DR 90 site with 500,000+ visitors each month: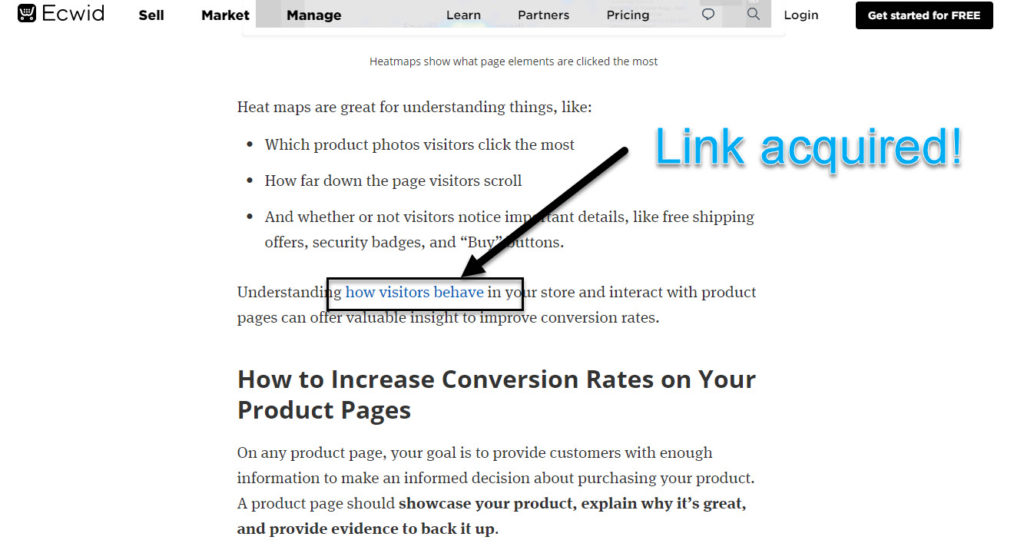 Results
30% conversion rate on link acquisition for unclaimed brand mentions
25% conversion rate on placing more contextually relevant links where Hotjar homepage was linked
Countless new partnerships formed in the process for continued link building
Multiple custom outreach templates for unlimited future use