Our Services in Action
Building thought leadership in your niche has multiple compounding benefits:
Increased brand recognition
Better brand authority
Higher domain rating and ability to rank organically in SERPs
Direct referral traffic that is primed to convert
The only problem? Becoming an actual thought leader in your space is next to impossible with how many competitors are attempting to do the same thing.
Instead of waiting for it to happen, be proactive with your thought leadership.
How?
The Solution: Brand Press Opportunities
Loganix, our client, was looking to improve their brand recognition, domain rating, backlink profile, and thought leadership in the marketing space.
To do so, we tapped into our vast network of top-tier publications to build relevant, targeted press opportunities.
For example, in this post about link building and referral traffic, we helped our client land a direct quote to drive value and traffic back to their landing page:

Landing thousands of visits with a single press opportunity and increasing their domain rating, we began to scale their press opportunities across each of their target verticals / niches: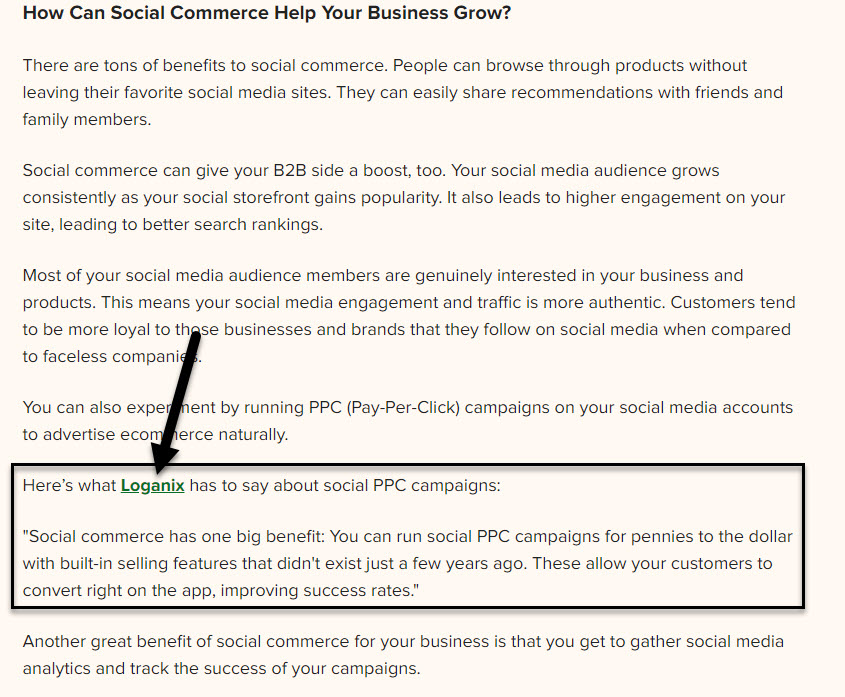 Results
120+ mentions on top sites in marketing, SEO, PPC, and business verticals
Average quote mention acquired = domain rating of 80
1000+ first page rankings
$1,000,000+ in pipeline revenue / contract value from sales qualified leads
Increased domain rating from 49 to 71 in five months