Marketing used to be a breeze. We didn't know how good we had it.
You ran some newspaper ads, maybe a radio spot or a billboard, and you were golden. But then a little thing called the internet came around and made the entire marketing world a lot more complicated.
Now we have targeted advertising, social media, podcasting, and search engine optimization, which take a lot of specialized know-how to navigate successfully.
But the most vital piece of the online marketing puzzle is undoubtedly content marketing.
That's why 67% of businesses are expecting their content marketing budgets to increase throughout 2022.
Unfortunately, content marketing seems to change whenever you turn your back.
What was a best practice just a few years ago becomes something to completely avoid with little to no warning. So while you may have taken a "Content Marketing for Dummies" course four years ago, a lot of what you learned is already obsolete.
Bottom line?
To stay on the cutting edge of the content world (and find success with it) you need to enlist the services of a quality content marketing agency.
But there are a lot of content marketing agencies out there, and picking the wrong one can mean a lot of wasted time and money.
In this article, we'll break down the ten best content marketing agencies in 2022, giving you a rundown of the best of the best in an effort to make your agency decision a breeze.
What Is a Content Marketing Agency?
A content marketing agency is a professional organization that specializes in marketing businesses through the creation of quality, optimized content. Consider it a more focused digital marketing agency.
A great agency will work with your brand to craft a personalized content marketing strategy that considers your unique voice, values, business goals, and audience. You can drive a lot of brand awareness through a content marketing campaign.
Pro tip: if you find a content marketing agency that offers some kind of "one-size-fits-all" approach, run for the hills.
Every business is different, and a good content marketing agency will face each client's marketing challenges with a unique strategy.
What are the main functions of a content marketing agency?
Developing a strategy after coming to understand your business and its challenges
Analyzing your competition and determining what they're doing right and wrong
Researching high volume keywords that you need to rank for
Creating original content through copywriting that can be featured on your blog, landing pages, social media, and more
Editing and optimizing digital content for SEO to increase organic traffic
Creating custom branded images and videos that can be featured on your website and social media channels
Publishing your content directly to the content management system of your choice
Analyzing the success of your content marketing efforts and making adjustments when need be
Simply put, a content marketing agency is a team of skilled professionals who will develop your content strategy, create the content that goes along with it, and post that content to your website while monitoring its success.
Why Do You Need a Content Marketing Agency?
Obviously, to make sales, a business must first be found by its customers. If no one knows you exist, then no one will buy from you. It doesn't matter how strong and innovative your website design is, you need content optimization to be found.
That's a total "duh" moment for a lot of you, but it's also something that I can't stress enough. You need to be found, and content marketing is how people will find you. That's why all marketing campaigns need a strong focus on content development.
Over 75% of digital marketers are looking to SEO content marketing strategies, and for good reason. SEO is the present and future of marketing, and content marketing is highly important to a successful SEO strategy.
But why can't you do it all on your own?
Well, you could try, but keeping up with the ever-changing content marketing world is basically a full-time job, and you've got an entire company to run. Alternatively, you could hire a dedicated content marketing specialist to work for your company, but you're going to be paying a salary and benefits to that person.
Glassdoor estimates the average salary for a content marketing manager to be $103,131, which is a lot more expensive than your average content marketing agency's services. On top of that, you're getting an entire team of experts on your side when you use a content marketing agency, whereas an in-house content marketing manager is just one person who can get burnt out.
Here's our list of the ten best content marketing agencies that you could work with in 2022.
The 10 Best Content Marketing Agencies for 2022
1. Codeless
Codeless is more than just a "creative agency." It's a systems-driven team of specialists that excel in driving business growth through the creation of high-quality long-form blog content at volume. 
Codeless is our "sister" agency. We've partnered with them on a ton of projects and share many of the same processes. Yes, we are biased. But only because we've intimately partnered with them on more than 30 projects in the last two years.
Codeless has been prominently featured in Business Insider, Forbes, The New York Times, TheNextWeb, and many more respected publications. It has created content that has skyrocketed large companies like Kinsta, monday.com, AdEspresso, and Robinhood up the search engine rankings.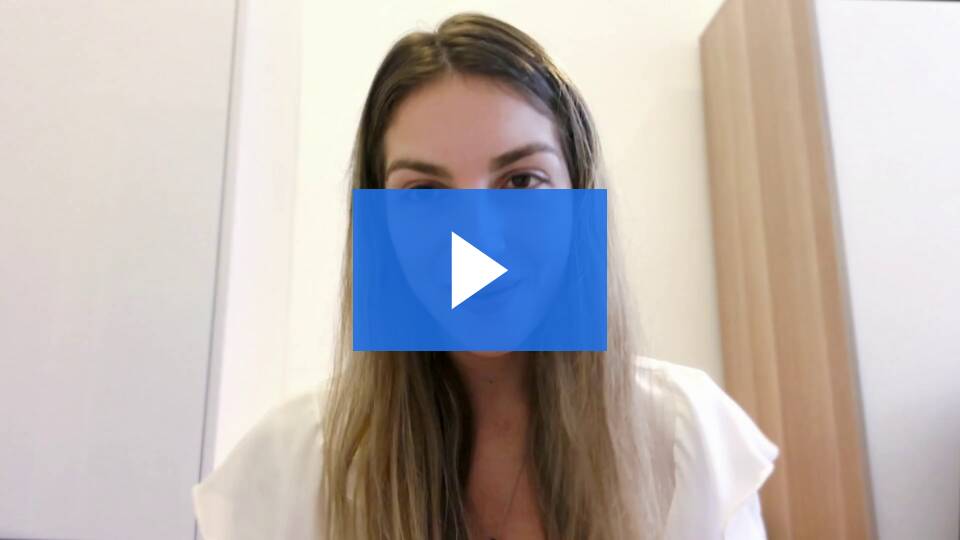 Codeless | Content Production Experts
The Codeless process involves deep planning and research backed by a content strategy tailored to the individual voice, branding, and target audience of every client.
However, just because they're focused on quality, doesn't mean they can't do quantity. Their processes enable high-volume production of top-quality content. That, coupled with the deep topic expertise of its world-class team of writers and editors, earn it the top spot on this list.
The company specializes in content strategy, content production, digital PR, and video production, among other high-quality services. It has had tremendous success in a number of industries, including SaaS, B2C, finance, tech, and more.
2. Influence & Co.
Influence & Co. hails itself as a content marketing agency driven by results. It focuses on lead generation efforts, sales enablement, thought leadership, and search engine optimization.
This agency works alongside the marketing teams of its clients to create content that it describes as "authentic" consistently. This is all based on the unique goals of the client company.
Influence & Co. utilizes proprietary content marketing software along with its full-service content team and existing relationships with various publications in order to achieve success in content marketing and PR.
It has worked with big-name clients including Dell, Microsoft, and American Airlines.
3. The Content Bureau
The Content Bureau is a marketing agency that specializes in business-to-business (B2B) marketing initiatives.
This is a female-owned business staffed by a 90% female team. It creates B2B marketing assets to attract visitors to client sites, and advance thought leadership throughout the organization.
After crafting the messaging for its clients, The Content Bureau creates downstream marketing assets to attract prospects. Its services include, but are not limited to, messaging, email marketing, web writing, PDF creation, and presentation.
This is another company that has worked with a wealth of big-name clients. Some of The Content Bureau's satisfied customers include Microsoft, PayPal, Adobe, and the Royal Bank of Canada.
This is a long-standing agency with a lot of experience under its belt. The Content Bureau has been in existence for 20 years and has clients that have been with them since near the beginning.
4. Fractl
Fractl considers itself a "growth" marketing agency, with the ultimate goal of driving organic growth toward client websites.
It does this through the use of on-site content, data-focused reports, and technical SEO combined with digital public relations campaigns that are meant to improve your search authority and appeal to Google's ever-changing search algorithm.
5. Content Allies
Content Allies is another content marketing agency specializing in B2B clients. It also prioritizes podcast content in its marketing strategies, which is something that I think a lot of other agencies are going to start getting on board with in the near future.
The podcast content marketing offered by Content Allies involves turning episodes of podcasts into SEO optimized articles, posting episodes of your podcast on all major podcasting platforms (including Apple Podcasts, Google Podcasts, and Spotify), creating YouTube videos, uploading content to social media, providing guest posting content, and creating show notes for every episode of your podcast.
When working with this company, you're working alongside a content manager, a production lead, and a podcast strategist who will help you grow your presence through optimized content.
6. Column Five
With a presence in both California and New York, Column Five markets itself as a creative content agency that specializes in all different types of great content.
This includes but isn't limited to brand strategy development, web development, data visualization, and interactive graphic design, including infographics.
This is another content agency that's B2B focused. It has worked with LinkedIn, Microsoft, Intuit, and other Fortune 500 companies.
The company breaks its services down into four different categories. These are:
Brand strategy
Content strategy
Content creation
Distribution
On its website, Column Five says that it helps clients by "using the power of story," describing it as one of the last competitive advantages in marketing.
7. Single Grain
Single Grain is a content marketing agency that focuses on content that will increase the conversion rate of its clients.
It was purchased by Eric Siu in 2014 for just $2, as the agency was on its last legs and failing. However, with a strong growth mentality, Siu used his marketing know-how to turn Single Grain around completely, making it one of the top content marketing agencies of 2022.
It has many big-name clients, like Amazon, Intuit, Airbnb, Lyft, Uber, SEMRush, SalesForce, and more.
Single Grain points to a few key selling points of its services. This includes utilizing strategies driven by data and focused on ROI, forging partner relationships to achieve better results, and its deep experience garnered by working with scaling companies through the years.
The company also offers training programs designed to help students improve their marketing skills. Training is available on both an individual and team basis. The courses focus primarily on SEO services and content marketing, which you can learn from industry experts, including Siu and marketing guru Neil Patel. The two of them can even fly out to your location for an in-person workshop.
Finally, Single Grain offers its own software, called ClickFlow. It allows you to run A/B tests for SEO, optimize the speed of your site, analyze your content, and review your results with improved reporting.
8. Brafton
Brafton is a large content marketing agency that offers a full range of content marketing services. It has offices in North America, New Zealand, and Australia.
Brafton specializes in content strategy and content creation, making it a full-service agency. When working with Brafton, you can receive email campaigns, blog articles, and other types of marketing content, including white papers, case studies, and ebooks. There's even asset design and video production available through this agency.
You can learn more about this agency, and its specific takes on the marketing industry through its blog. It also runs a podcast called "Above the Fold."
Some of Brafton's major clients include Farmer's Insurance, Juniper Networks, Appian, Marketo, and Pearson, among many others.
9. Verblio
Verblio is one of the more interesting entries on this list, mainly because it operates a subscription service and has a unique method for assigning writers to projects.
Here's how the Verblio service works. You sign up for a subscription and post your topics. Then, Verblio allows its team of more than 3,000 writers to sift through topics and choose what they want to work on based on their interests, knowledge, and expertise.
The writers submit drafts that clients are able to choose from. You only pay for work that you approve. These writers can access any feedback you've given in the past, so they will know precisely what you're looking for (and not looking for).
Your subscription renews monthly and can either increase or decrease depending on your needs in any given month. You can even add proofreading, SEO, and photo selection to your subscription.
There's also a service called Verblio Complete, where you're paired with a HubSpot Inbound-certified account manager and receive all of the service's premium features.
This outside-the-box method definitely sets Verblio apart from the competition, but it might not be right for every business.
10. Eucalypt Media
Eucalypt Media is one of the longer-lived content marketing agencies on this list, having formed all the way back in 2007.
This self-described "small independent agency" approaches every client as an individual, showing appreciation for these businesses' individual stories and personalities.
It provides strategic marketing consulting and content audits, where buyer personas, messaging, and tone can be developed and refined. The company also undertakes SEO research and analyzes competitors to help you craft the content plan that will propel you up the marketing ladder.
Eucalypt has services available for early-stage startups, small businesses, SMBs, nonprofits, and educational institutions. There's even an option for a la cart content creation and execution services, mostly designed for mid-sized and enterprise-level companies. This is an agency with years of experience serving hundreds of clients.
Final thoughts
If you take one thing from this article, let it be this:
Content marketing is crucial to the success of your organization. It should be a core piece of your marketing strategy and deserves respect and investment.
Failure to adequately address content marketing concerns could lead to your business falling grossly behind the competition. But, as we've mentioned, not every business has the ability to keep up with the ever-changing content marketing landscape.
To remain effective in your content marketing efforts and close the gap between you and your largest competitors, we highly recommend working with a content marketing agency.
All of the content marketing companies on this list were chosen because they're innovative, attentive, and effective. It's not possible to really pinpoint which of them is "best" because what works for one company might not work for another.
Review the options we've outlined above, schedule calls with them, and do your research before putting down any money. Choosing a marketing company is a big decision, so don't rush into anything.
Looking to start a career in content marketing? Read more about marketing entry-level jobs.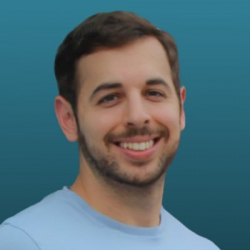 Latest posts by Jeremy Moser
(see all)