Starting a company is one thing, but sustaining it to the heights of success and growing every year is another journey. When a company has finished developing its products and choosing the specific niche to target, it should have a solid branding plan.
Statistics show that a successful brand-building strategy can help organizations achieve an average of 23% more market share and 19% higher customer lifetime value.
Companies need a strong brand identity to explain who they are and what makes them different from their competitors. As a result, customers will perceive your business the way you choose. Using customer feedback tools to get real info will help your brand-building process immensely. Therefore, branding can help you define what the audience needs to know and believe about you.

A successful brand-building process will help outperform the competition and plays a vital role in creating customer loyalty.
What is brand building?
Brand building is a process used to create and establish an association between a business or product and its intended audience.
The goal of brand building is twofold: first, to increase brand awareness and visibility so that more people are familiar with the brand; second, to build an emotional connection between the brand and potential customers by creating positive associations.
What does it take to build a strong brand identity? First, a business can implement several marketing strategies to establish a perception and leave a positive lasting impression on the target audience. Here are two well-known examples:
Example # 1: NIKE
Nike released the "Find Your Greatness" campaign in 2012, which was a perfect fit for its image. They used examples to show their audience that their products are also for recreational athletes.
Nike made sure to remind their customers that everybody can be an athlete in their unique way. However, not everyone can identify with elite athletes' difficulties, so Nike built a brand to help the average person feel prosperous and resilient.
Example # 2: Apple
The tagline "Apple makes technology so simple that everybody can be a part of the future" is at the heart of the current Apple brand strategy.
The genius of Apple lies in its capacity to simplify complex technologies, enabling customers to get greater use out of their Apple products.
The Apple brand strategy even influences their physical stores. For example, Apple sales representatives train to steer clear of any "tech lingo." Instead, they have a Genius bar where you may get help with tech issues. They also encourage customers to play with their products while browsing.
​​
7 steps to develop a brand identity
Once you understand the brand-building process, it'll be simple to figure out how to create a solid brand identity. The most crucial and advantageous steps are the following:
Prepare a statement of purpose
When making existential judgments regarding a brand, keep the explicit purpose in mind. Customers today are more honest than ever, and competition is rampant across all industries. So now isn't the time for a company to struggle with its identity. 
When employees know an organization's mission, they're more likely to understand its motivations and objectives. In this stage also companies may consider measuring Employee Net Promoter Score and then take the right steps to increase employee retention and increase business processes as well.
Here's how you can write a purpose statement:
Step 1: Conduct a market analysis and look for shortfalls
Carry out deep research on your target market and competitors. First, study your competitors keenly and notice their unique selling propositions. Then, analyze their weaknesses and turn them into your strengths.

Step 2: Dive deep into understanding your target market.

Try to understand what the target market's needs and wants are. One way to find out your customers' desires is by reading the user reviews of your competitors. This way, you'll know what they value the most in a specific product or service. For example, if they value a personalized customer experience above all else, you may want to enable them to customize products to fit their needs.

Step 3: Have a clear vision
You must have a clear company vision for your brand to attract decent investors and stakeholders and develop a good team. For instance, Facebook's vision has been to bring the world closer. Speaking about smaller companies, such as andcards, their vision is to inspire a happier experience for people who use coworking spaces for work.
Start developing a business proposal to close the gap between the company and potential customers. A strong proposal will clearly state your value proposition and convince internal stakeholders to buy in.
If you wish to close an e-commerce client, your e-commerce proposal should outline the strategic implementation of an online storefront, streamlined user experience, secure payment gateways, and effective marketing strategies to maximize reach and conversion rates.
Step 4: Get feedback and improve
Gather in-depth information on your competitors, target market, and vision at hand, and ask your seniors and potential customers for feedback. You can do this by employing inbound call center solutions that would take care of gathering this feedback that will help with your customer care strategy. This way, you'll be able to improve areas of your brand that may be lacking. 
Step 5: Format your statement and use the same version everywhere
Once you've developed a statement that represents your brand's vision, format it and ensure you use the exact format everywhere. For instance, your brand messaging should be the same on your website and publications.
Identify the target audience
A target audience is a set of customers you intend to target with marketing campaigns to increase sales for a specific good or service. Categorize these customers by their demographics, interests, and purchasing patterns.
These can include, among other things, their location, age, work status, degree of education, and annual income.
A clearly defined target audience is the primary entity for any high-growth, high-profit business. Understanding its target audience makes it easier for a company formation to market to its target customers, so its brand-building strategy is more likely to succeed.
Competitor analysis
In creating a brand identity, it's critical to understand how competitors portray themselves to customers and how those customers view them. So, consider what your most significant competitors are doing well and what they still need to do. Then, develop a foolproof brand strategy accordingly.
The significant benefit of competitor analysis is that it helps you avoid many mistakes your competitors might have made. Simply avoiding those pitfalls can amplify your brand's growth potential.
Moreover, you can learn from the systems and strategies of your competitors, so you know precisely how to outrun them. You can also go through their customer reviews to dive deep into their weaknesses to make them your strengths and steal the market.
Spend on graphic design
A company's visual identity, aka visual branding, including its logo, color scheme, typography, and other components that serve as its "face," is what most people see when they think of branding. It's time to depict your message with the fundamentals of graphic design now that you've clarified your heart and message. You can make use of procreate paper texture brush and other unique tools to create meaningful visuals. Remember that brand consistency is key. All visual elements you put out into the world, from website design to custom mailing bags, represent and advertise your company. Keep a uniform color palette, theme, touch, and feel.
Take Apple, for example; its white logo represents purity, simplicity, and pristineness. These are the exact qualities that Apple talks about when advertising its products. Tesla also uses the white color in its logo design to depict the purity of its items. The symbols of both these brands are widely recognized and set them apart from their competitors.
Most users of Apple picture durability and sleekness when they see its logo. These examples are enough to depict the importance of a brand's graphic design.
Work on brand narrative
A brand narrative is a concise story connecting a brand with its customers. It's essentially a way for brands to communicate their values and how they align with the wants and needs of customers.
To break it down, you can use a brand narrative as a set of storytelling elements that make your products appealing to your audience. That said, a strong brand narrative consists of many essential details like the addition of a personality, conciseness, and connection with customers.
Most of its slogans, like "save money, live better" and "lowest price store," depict its low pricing, which appeals to everyday buyers. Using storytelling tactics like these, Walmart emotionally connects with its customers to increase its sales potential.
Promote and outreach
Developing a brand identity requires marketing your brand to your target audience. There are many ways to do that, like social media ads, email marketing, customer referrals, influencer marketing, and traditional offline marketing materials, including business cards, brochures, billboard advertisement, and mailers. You can also leverage both offline and online marketing strategies by generating QR codes and incorporating them into your physical promotional materials, thereby creating a seamless bridge for customers to interact with your digital content. For captivating brochure designs, the PhotoADKing brochure template is an ideal choice. With its professionally crafted layouts, stunning imagery, and customization options, businesses can create visually appealing promotional materials that make a lasting impact
It's best to develop a dedicated marketing expert team to help market your business. If that's not possible, hire a single digital marketer, at the very least, and start with a single marketing platform. Social media platforms like Facebook are a great place to start. But, if you wish to start with multiple platforms, you can use social media automation tools.
Adapt according to market conditions
Your consumer choice is constantly changing. Therefore, you must keep an eye on ‌market conditions. Look up the latest market trends and use them to benchmark your company's current performance.
Prepare your insights and then plan your strategies according to customer behavior. Businesses with adaptive business strategies strive to achieve long-term goals continually while adapting those goals as needed.
You don't necessarily have to follow market trends to adapt to consumer behavior, but you can always be a trendsetter.
Importance of creating brand building
Developing your brands secures you from competitors who are after your success. They may offer similar or comparable products or services, but they won't be able to copy your sense of originality. Without it, they'll have no trouble imitating your success and claiming it for themselves.
Helps to establish trust

Every buyer wants to buy products from a reputable and well-kept brand. Branding helps a company gain credibility in the marketplace by building a professional appearance and a brand voice. When an audience sees a logo with an appealing design and color, or with a fun bubble font, they become more confident and trusting of the company.
Recognition
Companies can make a unique logo or slogan to distinguish a brand. Additionally, it can be beneficial in boosting the company's recognition. Potential customers are more likely to choose a brand they're familiar with than a company unknown to them.
Creates recurring customers

Strong branding will generate customer loyalty. Loyal customers will support you in the good and evil and bring additional customers to your company. Having recurring customers means you won't have to run email marketing campaigns to keep getting business actively. Moreover, when you have loyal customers, your chances of getting good user reviews skyrocket, helping you grow your business. 
Helps with employee recruitment

Businesses with a positive market reputation and a reliable recruitment management system are more likely to attract talented candidates. Working for such a reputable company gives them a sense of empowerment. Additionally, it helps your organization with more smooth hiring processes due to the availability of high-profile candidates. Always take into account the average salary you are planning for that position and not forget to generate a paystub for each month.

5 Effective branding techniques
Branding isn't just marketing but a solid process to establish the clarity of your company among the target audience. You have to choose different techniques to ensure that your branding covers all aspects of the marketing.
Personal branding
Personalization is the new marketing trend. People like to connect personally. Personal solid brands for experts are beneficial to businesses. When experts market your product or services, people tend to believe more, which is undoubtedly more convincing.
This relationship may significantly impact a company's brand and business development possibilities. Ideally, a marketer needs to personalize the whole customer experience from personalizing websites to the whole brand.
Product branding
Product branding applies branding strategy ideas to a specific item or product. Product branding aims to make a particular product stand out and build brand awareness. Symbols or images are essential to product branding since they help buyers recognize your product immediately. Just make sure to use a tool to remove background and use the images or symbols wherever you want.
Co-Branding
Co-branding is a technique for branding that links businesses. It creates a marketing alliance between two or more companies. This partnership enables brands to influence one another favorably and may lead to a brand expanding its audience.
Service branding
Service branding businesses try to deliver exceptional customer service. They strive to improve their clients' experiences by providing excellent customer service. Customer requirements are at the forefront of service branding.
Mountain Dew is an excellent example of service branding. You can picture its graphic design, brand colors, logo, and personality even when you only hear its name and any of its products aren't there. Similarly, you can picture Google's vision of making information available in one click, even when you don't have it open on your smartphone or computer.
Business Branding
Business branding is a company's philosophy to promote itself to the public and its personnel. It is a crucial value of the business.
Every company interaction point with potential, existing, and past customers should reflect the firm's mission, personality, and core values.
Essential components of a brand
While you're at it, complete all the essential elements of the brand. Then, before you begin executing the strategy, you need to define the following.
Brand identity
Your brand identity consists of all the elements that influence how your customers picture your brand. For instance, consumers worldwide recognize Nike's trademark swoosh logo and tagline, "just do it."
Remember, your brand identity will determine how your customers will remember your brand. So, make sure it leaves a positive effect on their psychology.
Culture
Your company culture refers to the beliefs and values of your organization, which highly influence your brand image among your customers. Alongside ideas, your brand's culture also consists of your organization's environment, workspace, systems, processes, and user experience.
For instance, Apple believes in making the finest products available on Earth, which anyone can recommend to their loved ones with their eyes closed. As Apple has been quite successful in depicting that, most users feel comfortable with buying anything Apple releases as it's launched.
Differentiation

A company's unique selling point is the differentiation of any brand. Your brand will stand out from the competition through differentiation with a clear USP. Since consumers experience new brands constantly, they must learn how to classify them all mentally.
Vision
Vision refers to your company's future. Simply put, it defines how you want your company, its team, services, values, and services to be perceived. For instance, Facebook's vision was to bring the world closer through the internet, which was incredibly appealing to users. To date, almost 3 billion users have connected through Facebook. As you might expect, having a clear vision gives your customers a reason to follow your brand and be loyal to it. 
Wrapping up
In the end, remember to test your theories too. Remember that every successful brand has its own successful branding strategy. Don't hold back because of hard-core techniques. 
Google, Amazon, and Apple are the finest examples of following their branding trends when designing their marketing strategies. So, look up to the directions and guides, and be the trendsetter.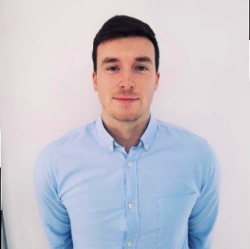 Latest posts by Sam Molony
(see all)