Massimo Chieruzzi is a successful entrepreneur and master marketer, founding and scaling companies like AdEspresso (acquired by Hootsuite) and Breadcrumbs (with $5.4m in venture funding).
Massimo started a personal blog to share his knowledge in the hyper-competitive spaces of startups and marketing.
He came to us to power his organic growth engine through SEO, content, and earning the best backlinks on the internet.
The uSERP Solution: earning backlinks and brand mentions
Working with Massimo, we focused on his biggest priority pages on site to build great brand mentions and backlinks that raised domain authority, keyword rankings, and traffic.
In under 6 months, we took dibyzero's domain rating (Ahrefs) from 9 to 61+ and increased organic traffic from 0 to thousands per month for competitive keywords:

In this case, traffic volume (total visits) isn't our guiding metric. The quality of the traffic is the most important factor.
In using this strategy, we've ranked divbyzero #1 for a multitude of competitive keywords: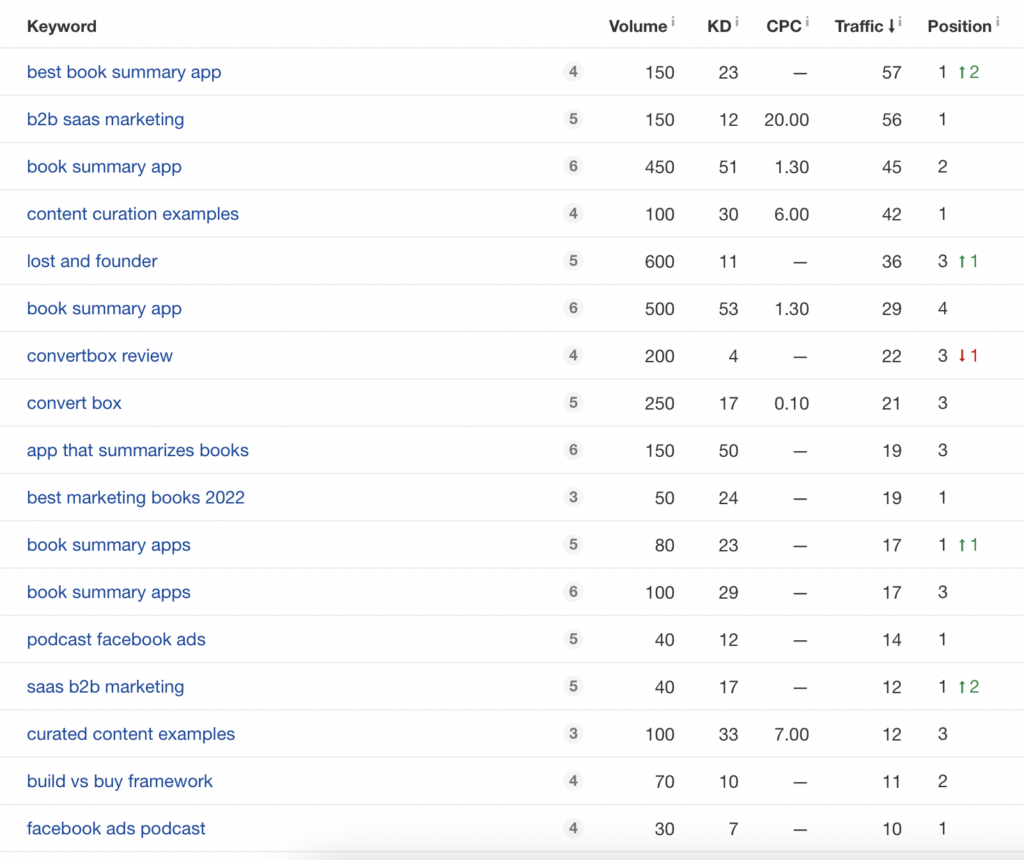 Here are more of our results:
Results
151 first page ranking keywords
42 top 3 position keywords
Outranking Forbes, Userpilot, Mashable, and more
Traffic increase from 0 to 2,500+ per month