EarlyBird was brand new on the fintech scene. Having just raised $3.1m in seed funding, they were making a big market push to drive brand awareness and trust in the financial gifting space.
EarlyBird has an inspiring mission that we truly resonated with: changing children's futures by investing in their future. Giving them the wealth and prosperity they need to make a difference in the world.
Working with EarlyBird, our goal was to land crucial press coverage to drive brand awareness, traffic, and direct signups for their mobile fintech app.
The Solution: content, link building, and digital PR
Working with EarlyBird, we took a holistic SEO approach: having a technically sound website, creating the best in-class content needed to outrank companies like NerdWallet, Motley Fool (which we've outranked for major keywords already), and earning the best backlinks on the web.
Combined with digital PR and press mentions, we've built massive growth that has fueled thousands of application downloads and signups, and a thriving organic channel for sustained growth of the user base.
Press mentions are instances where your brand is mentioned and subsequently given a backlink in content online.
But, it goes far beyond just SEO benefits. These digital PR mentions drive awareness about your brand, and allow you to display your brand in front of ideal customers on blogs you actually recognize (hint: TechCrunch!).
These brand mentions have compounding benefits: (1) Signals to Google that your brand is trustworthy (2) improves your ability to rank for given keywords (3) scales your domain rating (4) and drives direct referral traffic and product adoption.
We quickly built press momentum with EarlyBird, landing a detailed feature on TechCrunch: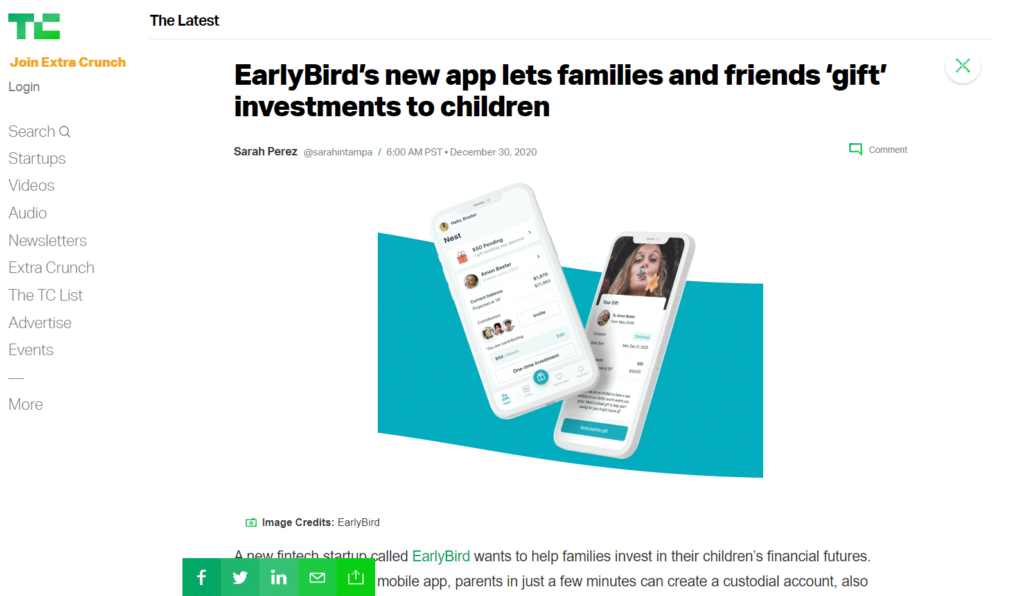 Diving into the EarlyBird brand, this piece drove major traction for referral traffic and brand awareness.
Combined with targeted press releases, backlink acquisition on niche relevant blogs, and insightful content pieces, we drove over 1,553 signups on their website: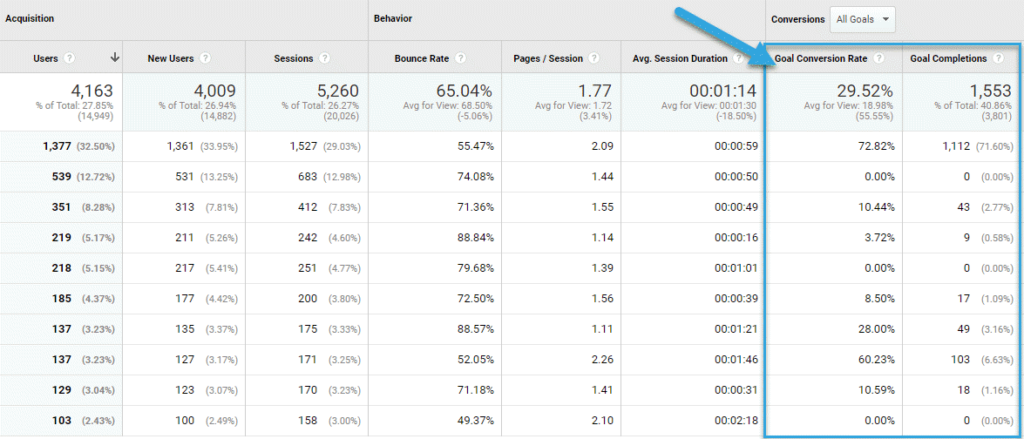 EarlyBird's Co-founder and CEO, Jordan Wexler, had some nice, unprompted words to say about our collaboration:

We appreciate you, Jordan 😊🤗
We capitalized on this momentum, continuing to publish more content and earn more backlinks from coveted publications.
In 16 months, we took EarlyBird from zero rankings to 70,000 per month in organic traffic, outranking brands like NerdWallet, Forbes, and many more.
This all positioned EarlyBird as a market leader to their ICP, fueling user acquisition to 20,000+ active users.
Here are the final results.
Results
1,064 first page ranking keywords
Outranking NerdWallet, The Balance, Forbes, The Motley Fool, Fidelity, Investopedia, for keywords in the first year
Quotes and brand features to improve brand and topical authority
TechCrunch featured stories
1,500+ signups driven from referral traffic in 24 hours
20,000+ signups driven from organic
800% overall increase in organic traffic targeting organic keywords and building links