Monday was founded in 2012, and has since raised $384m in venture capital funding.
Monday came to us with a problem: their main competitors were starting to gain traction in organic search, outranking them for key project management searches and gaining market share.
Working with Monday, our goal was to create and optimize helpful content and land crucial backlinks to drive rankings, traffic, and fill their pipeline with conversions and qualified enterprise leads.
In the first few months, we increased organic traffic dramatically through a combined approach of creating new content pieces to target untapped searches in their market, and earning backlinks that improved search rankings for existing content on their site.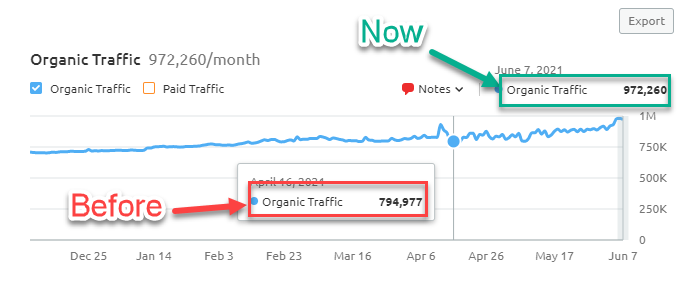 Here is a bit more on how we did it.
The Solution: fully managed content, SEO, and PR.
To begin, we first looked at Monday in relation to their main competitors like Clickup, Trello, Asana, and more.
We found that existing content needed optimization and updates to remain relevant, and that new content could be created around highly valuable keyphrases in the space.
In the first few months we produced countless high-quality content pieces that produced traction quickly for important search terms: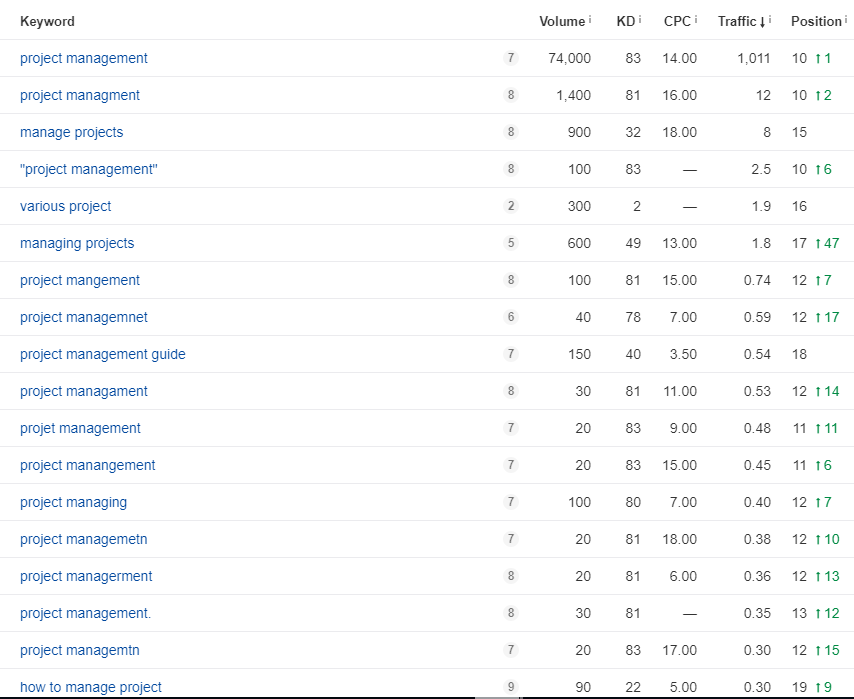 After developing new content pieces and utilizing the unique content for outreach, we quickly built press momentum, landing earned coverage from G2, BigCommerce, Crunchbase, and hundreds more prolific sites with high domain authority and topical relevance: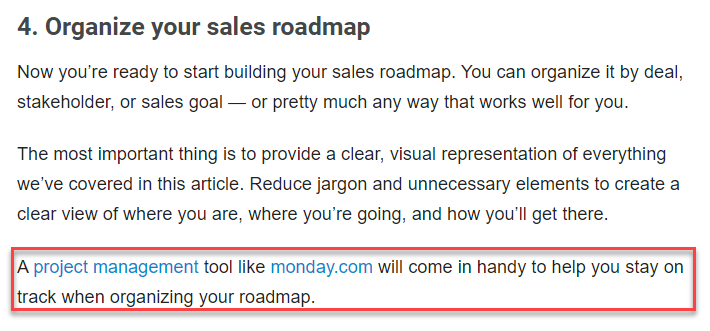 This resulted in increased rankings, increased domain rating and authority, and most important of all: relevant referral and organic traffic that converted to paying customers of the software.
Overall since working together, we've seen a 77.84% increase in organic traffic, going from 677,000 to more than 1.2 million unique visitors per month: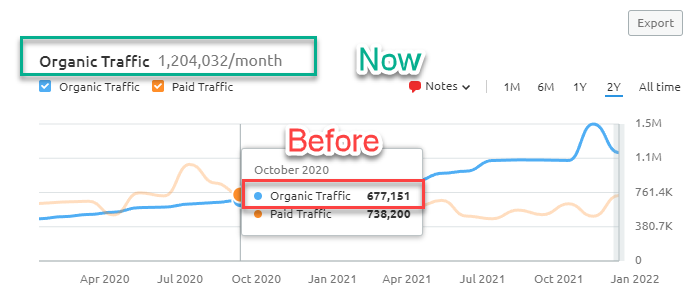 We're extremely proud of what we've been able to do with monday.com (as well as the success they've seen).
Results
22% increase in organic traffic increase in first 3 months
77.84% increase in organic traffic since Oct 2020, to over 1.2 million visitors per month!
Quotes and PR features to improve brand and topical authority
Earned press and backlinks from Crunchbase, BigCommerce, G2, and hundreds more
750+ new content pieces produced
825 first page rankings
385 new top-3 ranking positions
23,543 new organic keywords from content creation