Our Services in Action
Our client, Preply, was struggling to rank for competitive terms in the language and tutoring space, one of the most saturated markets for online services.
Due to the large amount of competition in these spaces, acquiring more contextual brand mentions is key to improving your ranking potential against big competitors.
The only issue is: acquiring mentions and links naturally from top-tier publications is often pure luck.
That's why Preply came to us to help them grow their brand mentions, and in turn, improve content rankings, drive direct customer growth, and improved brand awareness.
The Solution: Contextual Content Mentions
These mentions are instances where your brand is mentioned and subsequently given a backlink in content online.
It's a powerful trust measure that is earned, and has compounding benefits:
(1) Signals to Google that your content is authoritative (2) improves your ability to rank for that given keyword (3) scales your domain rating (4) and drives direct referral traffic: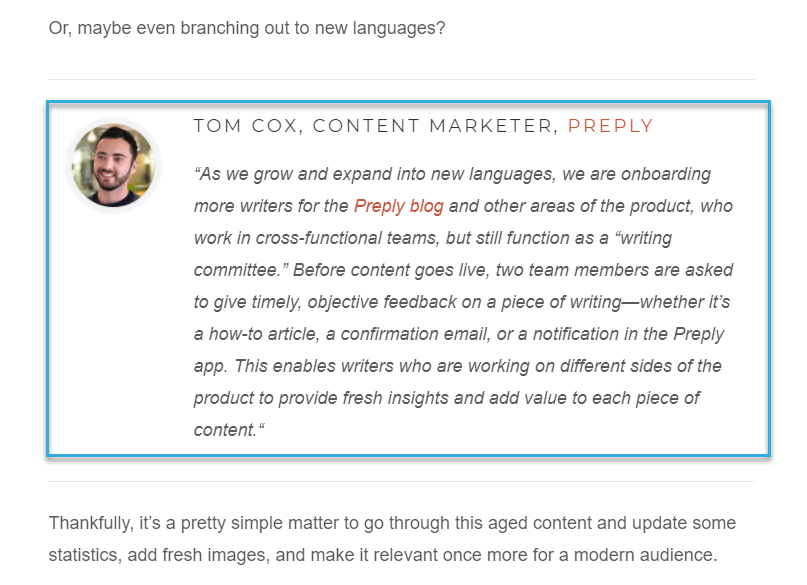 With Preply, we were able to earn link mentions for their content on some of the top publications on the internet:

This positioned Preply directly in front of their ICP, fueling traffic and qualified leads.
We were able to increase their traffic from 790,000 per month to 2.4 million+: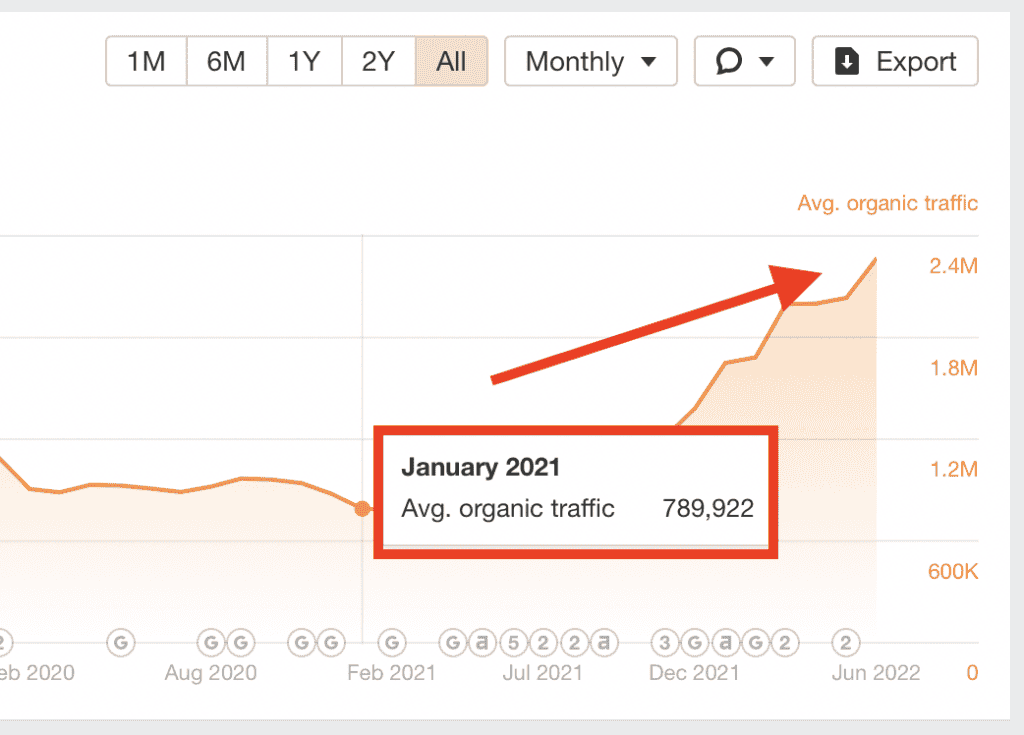 In doing so, Preply's growth over the course of the last year has been nothing short of record-breaking in the space, turning SEO into their primary customer growth engine.
Results
450+ authority backlinks from DR50+ websites
203.79% traffic increase
Traffic increased from 790,000 to 2.4m and growing MoM