StuDocu came to us with a key problem: they were struggling to acquire users from organic search. Competition like Kahoot, Quizlet, and Course Hero were capturing the majority of search market share for study resources.
StuDocu wanted us to help them rank organically for key searches within their ideal customer profile: college students.
Here's what we did.
The solution: off-page SEO strategy
First, we started by identifying StuDocu's biggest gaps in content, backlinks, and brand mentions.
This allowed us to formulate a strategy to close competition gaps as fast as possible and secure high-authority brand mentions in less time.
With a big focus on brand mentions in publications that students consumed in mass, we drove a 2.5x increase in branded "StuDocu" search traffic, making a major impact on monthly site visits and user adoption: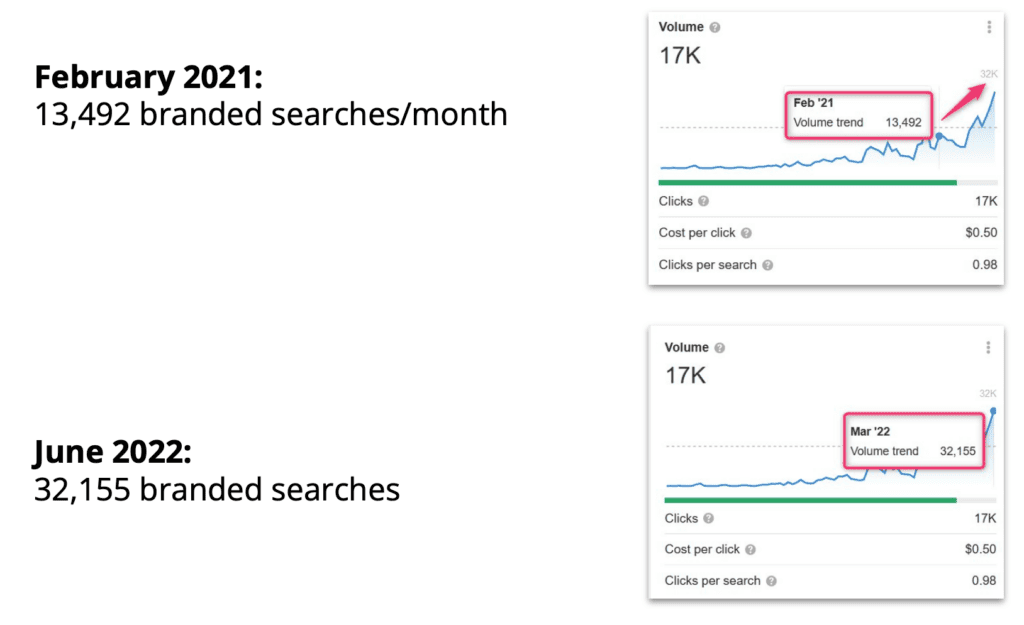 In addition, we focused on off-page strategy around target publications, leveraging data and studies exclusive to StuDocu to land hundreds of authoritative backlinks.
This resulted in a 500% increase in organic traffic over the course of 14 months, taking their traffic from 932,000 per month to over 5 million organic visits per month.

How's that for ROI?
The results
500% increase in organic traffic
Organic traffic increased from 932,000 to 5,130,000 in 14 months
#1 ranking for 16,000+ keywords
2.5x increase in branded "StuDocu" search traffic