As the saying goes, imitation is the sincerest form of flattery. So why not peek at your competition to see what's working?
If you aren't analyzing your competition, you're missing out on a serious opportunity to grow your business.
And although it might feel like it goes against your moral compass, spying on competition is nothing new. For instance, it's pretty common among social media platforms.
YouTube saw the success of TikTok and quickly introduced YouTube Shorts. Instagram noticed the power of Snapchat and added Instagram Stories. And that's just the tip of the iceberg.
As a content marketer turned agency owner, I can't stress the importance of competitor analysis for establishing a solid foothold in your niche enough.
From scoring coveted guest posts for high-authority backlinks to understanding gaps in your SEO content strategy, competitor analysis tools are a must-have in your tech stack to get the job done.
In this complete guide, I'll share my favorite competitor analysis tools that'll help you boost your SEO efforts into hyperdrive and steal traffic from your competitors.
Are you ready to learn more?
Let's dive in.
What is a competitor analysis tool?
Staying ahead of the competition is essential in today's fast-paced digital world.
But how do you stay ahead of them if you aren't sure what they are up to? That's where a competitor analysis tool comes into play.
Whether you are trying to grow your own business or looking to deliver the best results to your clients, it's always wise to keep an eye on the competition. You know the saying, "Keep your friends close, but your enemies closer."
Thankfully, this process is a lot less manual than it sounds. Competitor analysis software helps you analyze your performance against competitors efficiently and discreetly.
You can use these tools to learn about your competitor's website traffic, search engine rankings, social media engagement, and advertising strategies.
Knowing your competitors' strengths and weaknesses can help you develop better strategies and beat them in the market.
Sounds invigorating, doesn't it?
Benefits of competitor analysis
Before I dive into my favorite online competitor analysis tools, let's chat about the benefits of performing a competitor analysis.
Use your competition as "guinea pigs"
Competitor analysis is an underrated strategy — and the best secret weapon — to keep in your marketing arsenal. It allows you to use your competition as "guinea pigs" to test new strategies and tactics. Why reinvent the wheel when you don't have to? 
Think of it like trying a new recipe. You can create your own from scratch and cross your fingers that it turns out well. Or you can look up a recipe online and make the one with the best reviews.
Which one would you choose? I'll stick with the second option. 🙂
Step up your outreach game for 10x better backlinks
Another major benefit of competitor analysis is the ability to step up your outreach game for better backlinks. Set your sights and pitch guest posts to top publishers by identifying keyword gaps.
With the fear of AI tools taking over content creation, backlinks are increasingly important to rank on Google.
Are you ready to land coveted guest posting opportunities? Say hello to dozens of new opportunities using this outreach template:
Learn new audience insights
Competitor analysis also provides valuable new insights into your audience. 
By understanding who your competition is targeting and how they reach their audience, you can gain valuable insights into your own audience and identify new growth opportunities.
It's like (ethically) spying on your competition to learn their secrets and then using that intel to improve your business.
Wouldn't you love a sneak peek into their Facebook analytics? Or Twitter analytics? What about Google analytics? A competitive analysis tool can help you do that (and more).
Work smarter, not harder.
Establish a competitive advantage
Do you remember learning about SWOT analysis in your basic marketing 101 class? That methodology is still valuable today. However, we don't manually create them on pencil and paper. Yikes, I'm showing my age.
When you identify the strengths and weaknesses of your competition, you can develop a unique and effective marketing strategy. One that sets you apart from your competition and positions you as a leader in your industry.
It's like knowing the answers to the test before you take it. But don't just copy "exactly" what they are doing. Instead, clearly understand their strategy and add your flair to improve it.
That's the key to gaining market share and maintaining an edge.
8 Best Competitor Analysis Tools
1. ContentStudio
ContentStudio's Competitor Analytics feature is a tool that allows users to monitor and analyze their competitors' social media accounts, and other digital properties. By tracking their competitors' content, users can gain insights into the topics and formats that resonate with their target audience and identify gaps in their own content strategy.
ContentStudio's Competitor Analytics feature works by gathering data from various sources and presenting it to users in an easy-to-understand format. Users can input the social media accounts of their competitors into the platform, and the tool will provide them with valuable insights into their competitors' content strategy and performance.
Features:
Refine Your Content Strategy:
By tracking their competitors' content, users can gain insights into the topics and formats that resonate with their target audience and identify gaps in their own content strategy. This information can help users refine their content strategy and create more effective content.
Create More Engaging and Effective Content:
By analyzing their competitors' content, users can identify trends and best practices that can help them create more engaging and effective content.
Stay Ahead of Your Competitors:
By monitoring their competitors' content strategy and performance, users can stay ahead of the competition and optimize their own content strategy to drive better results.
Social Media Engagement Data:
ContentStudio's Competitor Analytics feature provides users with social media engagement data, such as the number of likes, comments, and shares their competitors' posts are receiving.
Overall, ContentStudio's Competitor Analytics feature is a powerful tool that provides users with valuable insights into their competitors' content strategy and performance. By leveraging this information, users can refine their own content strategy, create more effective content, and stay ahead of the competition in the digital landscape.
Pricing plans:
It starts with a 14-day free trial:
Starter Plan: $25/ month
Pro Plan: $49/ month
Agency Plan: $99/ month
Semrush is a coveted SEO tool many digital marketers love. But it's much more than an SEO tool for conducting keyword research, checking organic traffic, and monitoring backlinks.
It's an all-in-one platform for content marketing, PPC, social media marketing, and, you guessed it, competitor research.
Semrush is my go-to tool for content gap analysis. It's helped me 10x my outreach efforts and score hundreds of the best backlinks on the internet (which almost 70% of experts agree have a significant impact on search engine rankings). 
I started with the Keyword Gap tool to find relevant topic ideas to pitch to publishers. Then hone in on the topics their competition covers, but they are missing (these keywords are flagged as "weak" in the Semrush tool).
And let me tell you, it works like a charm. To learn more, check out my step-by-step process in my SEO guides library (read: free SEO guides and templates).
Another excellent standout feature from Semrush is the natural integration of competitor analysis in the domain overview. As a result, it gives a quick snapshot of your main organic competitors and competitive position mapping.
Features:
Keyword research and gap analysis – See which keywords your competitors are ranking for and what gaps you need to fill in your SEO efforts.
Backlink analysis – Discover all the backlinks pointing to their competitors' websites to identify hidden link-building opportunities.
Organic search analysis – Gather insight into a competitor's organic search traffic, including the keywords they're ranking for and the pages driving the most traffic.
PPC competitor analysis – Learn how your competitors use paid search to drive traffic, including the keywords they're targeting and the ad copy they're using.
Social media analysis – Understand how your competitors use social media to engage with their audience and drive traffic.
Display advertising analysis – Check where competitors are running display ads and the creatives they're using.
Domain vs. domain analysis – Compare the performance of your website against your arch-nemesis.
Content analysis – Discover your competitors' content strategy. Do this with insights into the topics they're covering, the types of content they're creating, and the channels they're using to promote it.
Pricing
Semrush offers three different pricing plans. The paid plans increase based on how many projects, keywords, and reports you use.
The cheapest paid plan is the Pro starting at just under $120/month, then $230/month for Guru, and $450/month for Business.
Semrush also offers a free 7-day trial. This trial allows you to try all the bells and whistles before committing to the SEO competitor analysis tool. But we think you'll stick around, given the comprehensive reports that can help you spy on your competition.
If you are familiar with Semrush, then the odds are you have also heard of Ahrefs. These are the top SEO tools in the game, each with unique features.
According to the meta description, "Ahrefs simply rocks your SEO and reveals tons of marketing opportunities in a few clicks." And as a serial Ahrefs user over the past seven years, I can confirm that's a true statement.
Ahrefs has great SEO features, like keyword research, backlink analysis, SEO site audits, and competitor analyses.
Many SEO professionals and enterprises use this tool to improve their online visibility, drive more organic traffic, and outshine the competition.
Features:
Organic traffic research – Discover the keywords your competitors are ranking for and identify which pages are generating the most search engine traffic for them.

Competing domains
Competing pages
Content gap

Backlink checker – Find out which websites are linking to your competitor's sites and evaluate the strength of their backlink profiles.

Backlinks (new/lost)
Referring domains
Anchor text

Paid traffic research – Determine if a direct competitor uses paid search advertising (like a Google ad) and where they are directing their paid traffic.

PPC keywords
Ads
Top landing pages
Pricing:
The cost of Ahrefs varies depending on the plan you choose. They offer several plans, including a Lite plan, a Standard plan, an Advanced plan, and an Enterprise plan.
The Lite plan starts at $99/month, the Standard plan starts at $199/month, the Advanced plan starts at $399/month, and the Enterprise plan starts at $999/month.
Let me tell you firsthand that this is a pricey option. Your jaw would hit the floor if you saw my monthly bill. Pricing also varies based on the number of users and how much data you consume.
SimilarWeb is a digital market intelligence platform that provides website traffic and engagement data, as well as insights into the behavior and interests of website visitors.
This tool helps users understand their website traffic and that of their competitors. Some data include traffic sources, engagement metrics, geographic and demographic data, and referral sites.
It also allows you to compare your website performance to your competitors to find new growth opportunities.
In the example below, you can see that Nike's content is outranking Adidas.
Maybe Adidas needs to step up its content production or link-building efforts. Adidas, if you are reading this, here at uSERP, we can help you move the needle on both fronts! 😉
Features:
Digital research intelligence – unlock growth opportunities by using insights on your audience, competitors, and market trends
Digital marketing intelligence – access to keyword insights driven by real user behavioral data

Competitive analysis
Keyword research
Affiliate
PPC
Advertising

Sales intelligence – make strategic sales decisions with comprehensive insights on eCommerce, publisher, and advertiser prospects
Investor intelligence – evaluate and keep track of the digital performance of any private or public company
Shopper intelligence – Reveal consumer purchasing habits to enhance the performance of your brand
Pricing:
Similarweb offers a unique pricing structure compared to Semrush and Ahrefs. However, for most businesses, you must schedule a meeting with the sales team for a custom quote.
If you are a small business, you can unlock basic features for $167/month.
SpyFu is a comprehensive tool that helps you gain an edge over your competition — by spying on them, of course!
It offers a wide range of features, from keyword research to backlink analysis, PPC research, and SEO research. You have everything you need to uncover your competitors' strategies and adapt them to your marketing efforts.
With Spyfu, you can identify new opportunities, discover profitable keywords and niches, and make data-driven decisions to improve your online visibility and drive more traffic to your website.
Features:
SEO made easy – Remove the uncertainty from SEO by gaining immediate access to backlink techniques, historical rankings, and the most successful pages.

Competitor analysis
Backlinks builder
Keyword research
Rank tracking
SERP analysis
Compare domains

Competitive intel – Get an in-depth look at your competition with the click of a button (analysis from the past 14 years).

Traffic analysis
Scour top SEO & PPC strategies
Find new market players
Pricing:
SpyFu offers three simple plans: a Basic plan, a Professional plan, an Advanced plan, and a Team plan. The best part is that they include unlimited data in all plans.
The Basic plan starts at $39/month, the Professional plan starts at $39/month, and the Team plan starts at $299/month. You can unlock some savings if you opt for the annual payment option.
Ranktracker is an underrated all-in-one SEO tool you should have on your radar.
It helps you unlock your full potential by researching keywords, analyzing your competition, tracking backlinks, and keeping an eye on your search engine rankings on one versatile platform.
Ranktracker uses the best data sources to give you an edge regardless of whether you are a seasoned vet or a startup getting your feet wet.
Features:
SERP checker – Gain an understanding of your competition for any search term. Get detailed search engine results that reveal the most promising opportunities for improving your website's ranking.
Backlink checker – Easily find your competitors' backlinks with a single search, and gain access to detailed information for every link, including the linking pages.
Web audit – Conduct a quick technical SEO audit to speed up your site and help it rank better on SERPs.
Rank Tracker – Keep track of how your site moves up and down the SE rankings.
Pricing:
Ranktracker offers a four-tier paid plan: Starter, Double Data, Quad Data, and Hex Data. As you can tell from the names of the plans, the prices align with the amount of data you use per month.
They sometimes offer discounts and deals. So keep your eyes open. For example, the Starter plan is $18/month, the Double Data is $59/month, the Quad Data is $109/month, and Hex data is $209/month.
Ranktracker is an awesome tool for SEO beginners. It's very affordable and offers a ton of excellent features.
Prisync is a competitor price tracking & dynamic pricing software to increase your sales growth & margins for any size of business from around the world.
With Prisync, you can monitor your competitors' price moves from a single dashboard and import all your products with a single click. Once you install the app, you'll be able to track prices and make price comparisons from any website or sales channel like Google Shopping, Shopify and Amazon. Prisync's dynamic pricing app sets prices automatically to improve profit margins whenever market prices or stock availabilities change.
Features:
Unlimited number of competitor price tracking
Find the prices of the product variants—size, color, etc.
Channel based competitor price tracking
Dynamic Pricing rules based on product costs and competitive intelligence
Worldwide site and currency coverage
Dealavo is a comprehensive web platform designed to help brands monitor prices, availability, and visibility of their products while comparing them to their competitors. It is a data-driven company that specializes in delivering actionable e-commerce insights to brands and e-shops. By leveraging Dealavo's features, brands can optimize their pricing, strengthen distribution chains, and enhance overall distribution, pricing, shelving, and merchandising strategies.
Key Features of Dealavo:
Custom Integrations: Dealavo provides various customization options, including integration with customer databases, custom data formats, and reporting in Excel, API, and more.
Consulting Services: Clients can benefit from consulting services offered by Dealavo in areas such as pricing and promotion, trade policy, and selective distribution. The experienced team provides valuable insights and guidance to enhance business strategies.
Customer Success Team: Dealavo prioritizes customer satisfaction and provides a dedicated customer success manager to handle client requests, assist with tool usage, and provide on-demand training.
Wrapping up
A good competitor analysis tool is the telescope you need to gain valuable insights into your competitors' strategies and identify areas where you can improve.
Remember, knowledge is power, and the more competitive intelligence you gather, the better equipped you are to dominate the market (and steal their traffic).
And let's face it, who doesn't love a good old-fashioned traffic heist? So, go forth, gather intel, and make sure your competition is left scratching their heads, wondering how you always seem to be one step ahead.
If spying on your competition goes against everything you believe in, you can book an intro call today. Then, we'll deliver results on a silver platter (no heavy lifting required).
Are you ready to take your SEO strategy to new heights?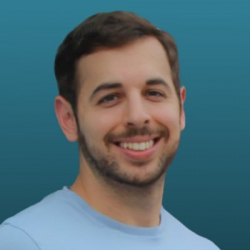 Latest posts by Jeremy Moser
(see all)