User-generated content (UGC) is crucial for an effective social marketing strategy. Brands can easily up their brand awareness game using authentic brand-specific content produced by customers and published on social media.
Incorporating UGC with SEO and content marketing best practices can also increase SERP rankings, boosting online brand visibility. However, you'll need a content strategy to create effective UGC that ticks all the boxes.
This article discusses seven tried and tested ways to create UGC that enhances your SERP rankings.
Let's dive in!
What is user-generated content (UGC)
User-generated content is original content that brand customers create and share about a brand's product or services. It comes in many forms, such as customer review tweets, testimonials, videos, photos, etc.
UGC is also appealing because it doesn't take as many employees to produce as the usual brand content. That's why it's in your best interest for customers to create customer-led content that shows authenticity, increases engagement, and drives conversions. However, you can also leverage UGC as part of your employee engagement strategy to encourage your employees to spread positive WOM about yoru brand.
7 ways to create great UGC to enhance SERP rankings
An important perspective to remember when creating UGC is that it's all about your audience. Develop strategies that allow you to create content with your audience, not for them.
By audience, we mean every relevant person who consumes your brand content online — existing and potential customers alike. For this reason, developing an audience persona is essential as it influences your UGC content strategy.
Here are seven ways to create UGC to enhance your Google rankings.
1. Create an online customer survey
Know what customers want to see from your social media by asking them. This strategy helps generate insightful information and saves time rather than guessing and learning through trial and error.  
Once you've determined the questions to ask, send them to your audience at the perfect time. A good time would be after they interact with your brand — like after making a purchase. Then, offer rewards like discounts or gifts in return to motivate customers to fill out a survey.
Social media surveys can also help you increase your engagement while gathering information.
For example, Heinz, a food company, used a survey to ask customers how they feel about combining ketchup and Mayo into one product they call "Mayochup."

Source
The audience voted more than 900,000 times, creating UGC as well. As a result, the company discovered that more customers wanted "Mayochup" produced.
In addition to getting customer feedback, other websites (including news sites) can link to your survey results. Since the research is valuable to your industry, it should generate mentions, shares, and backlinks. As a result, your rank in the SERPs and your authority in your field will improve.
Moreover, you can repurpose survey results into blogs too. However, creating blog posts from surveys can be a little tasking, especially when creating product-led content.
Consider AI tools like Writer's blog title generator which leverage natural language processing to kick off the content creation process. These tools use deep-learning language models to generate texts. They'll increase your writing habits and efficiency while optimizing your content for SEO.
2. Run contests
UGC is important to Google. When your audience creates social content, they use keywords that other users will search for. This UGC helps you rank for long-tail keywords that sometimes elude marketers.
Motivate your audience with online contests that offer rewards like gift cards, free products, or even recognition. Contests are a great way to interact with customers and build long-term relationships.
Starbucks' #redcupcontest is an example of how to get customers to promote your brand.

Source
Starbucks launches this contest every December. To enter, customers must send a picture of their Starbucks coffee.
Starbucks saw more than 35,000 photos of red cups sent and uploaded on their social media page, making the campaign a success. As a result, Starbucks increased its brand awareness and sales. After all, customers must purchase a Starbucks product, such as a red cup of coffee, to participate.
Social media contests drive traffic to your website, indicating to search engines your content is relevant, hence, improving your ranking.
3. Partner with other brands, users, or influencers
Partnering with brands, users, and influencers can enhance your credibility. After all, more than half–or 61%– of consumers trust influencers' recommendations. So if an influencer vouches for your brand, these consumers will take their word for it and trust you, too.
Choose partners who complement rather than compete with your business. Non-compete partners with similar audiences in your niche will provide a fresh perspective on your UGC content. Brand partnerships like these also make it convenient for customers to purchase complementary products from one place.
If you have an online store that sells eco-friendly home goods, you can partner with an organic food delivery service. Customers of both businesses are already interested in living a more sustainable life. You can harness that interest to boost UGC.
Influencer content can increase your user engagement rate, especially if they have loyal followers and a larger audience. These influencers, also known as UGC creators, can help you develop authentic user-generated content for your brand. You can incorporate this UGC into your content marketing strategy to achieve higher rankings on the SERPs.
Aerie, a swimsuits company, partners with influencers to generate UGC in the example below.

Source
They collaborated with influencers to promote body positivity. They don't airbrush the pictures because they want women to be comfortable in their skin. By refraining from airbrushing the pictures, Aerie aimed to embrace natural beauty and encourage user engagement.
The UGC creators also encouraged users to post untouched photos of them in Aerie's swimsuits. As a result, this campaign got a lot of participation and accolades, which is great for future digital marketing campaigns.
4. Use hashtags
Hashtag campaigns are another effective way to improve your search visibility and track your social media marketing efforts. Here's how to use hashtags;
Pick the right social media platforms
Determine your target audience's favorite social channels and establish a brand presence there. If you have a few, start with the most engaging social platform where you can quickly form a community of fiery brand advocates. 
Afterward, work your way to other social media platforms where you have less presence but a potential market, and engage with potential customers there. The goal here is to understand the type of content your audience engages with the most and create a hashtag campaign around it.
Campaigns with more visual content, like; videos, gifs, stories, etc., will do well on Instagram and Facebook. However, text-heavy campaigns would do better on Twitter and Linkedin, for example. You can also use hashtag analytics tools to track performance of such campaigns.
Define your goals
Set and implement SMART goals to guide your content marketing strategy when running hashtag campaigns. 
Defining these goals from the onset will enable you to streamline your efforts to generate and curate UGC. An example could be to increase engagement on your social channels. For brand awareness, include your company's name in the campaign hashtag.
Tell your Audience what you want
Give your audience instructions about your campaign guidelines. They should know what hashtags to use, submission deadlines, and more. A hashtag challenge should capture the audience's attention and keep things interesting. On TikTok, the median engagement rate for branded hashtag TikTok challenges is 17.5%. That's a big boost for brands.
Chipotle did this with their #chipotlelidflip challenge on TikTok.

Source
Chipotle used this to raise awareness about free delivery for online orders during Cinco de Mayo, a Mexican holiday. They started this challenge with David Dobrik's account, a YouTube celebrity and restaurant fan. This kickoff encouraged other TikTokers to join the challenge, reaching a record figure of 111,000 videos in the first six days.
Chipotle generated a lot of UGC for their marketing campaign and increased sales. With one hashtag, you can inspire customers' content creation to boost your campaign.
5. Ask for reviews
Invite customers to share their opinion of your product with product reviews. These reviews can serve as UGC, social proof for your website, and social signals for the SERPs.
Customer reviews heavily influence local search rankings. Additionally, customer reviews allow you to interlink your social media pages with your website, which increases your trust signal.
No matter how long SEO takes to work, this form of UGC supports your organic rankings. It does this by boosting your website's Expertise, Authority, and Trust (EAT). That signals to Google that your content and brand are reputable and relevant.
6. Host events
Event hosting generates UGC because attendees can post photos and videos of your event on social platforms. You can share these positive interactions on your website and social media to continue audience engagement.  
Search engines like Google can help these visitors find your events, so you need to optimize the event pages. 89% of attendees use online searches to decide whether to attend an event. So here's how to help participants find your event;
Optimize your event Name and URL with top keywords
Google scans your event name and URL to evaluate it for relevance. That's why you should optimize it for search to increase your ranking. Users might also search for terms related to your event to find it. 
For example, they may search for "Food events in Paris." Your event name might already show that it's about food, but did you specify its location?
Think about other words potential visitors might use to search for your event. The search query used by someone who knows your event name could be different from someone who doesn't.
Create a compelling event description
A creative description of helpful content is an effective way to boost your SEO. Users like well-written, relevant content and are likely to share it. Google will reward you for it.
Universe, a website that hosts events, created a compelling description in the example below;

Source
The company pointed out the limited event capacity to create a sense of urgency and motivate potential attendees. Don't forget to emphasize attendance benefits as they did with the bold letters above. 
Make sure your event description has at least two-hundred words of original text. Don't try to copy and paste text from your website or another event because Google rewards sites with original and relevant content. You should also include various keywords you found during your research in your event description.  
Be specific when naming your images
Google scans images on your site for context, so precisely naming your images will help your rankings. Describe it as best as you can with keywords, but keep it short.
Describing your images well is also vital for Google Image Search. For example, potential attendees might want pictures of previous events before committing. Also, relevant filenames like "alt text" will help the search engine understand your images better and improve visibility.
Finally, urge event sponsors, speakers, and attendees to tag your brand page in their shared social media images. For example, they could link to your website if they review ‌the event on Twitter.
7. Encourage creative use cases
As we said, user-generated content should focus more on creating content alongside your audience.
So, identify creative ways to spur your target audience to action.
Create UGC campaigns where they can create authentic content effortlessly.
How do you do this?
First, find out what type of content they love posting. Chances are, if they prefer a particular content type, they won't object to creating that kind of content for your brand.
Next, you want to tap into viral trends on your preferred social platform and modify it to suit your UGC campaign. That way, your audience is encouraged to creatively partake in your brand's version of a trend they already enjoy.
For instance, Urban Decay, a popular cosmetic brand, jumped on the #NationalDogDay trend. It urged its viewers to submit a video using its sound to show how they bond with their dogs.

Source
Successful participants were gifted some cosmetics, and the company got to keep cute doggie videos promoting their brand.
Let's say there aren't any existing trends or challenges that fit the campaign you have in mind. Create yours and promote it on social media to get more people on it. You could even challenge your audience or influencers to duet or stitch these trends to collect valuable UGC.
Also, find a way to appreciate the people with the most creative content, as this will motivate others to put in more effort. You may offer rewards or feature them on a fan page gallery for recognition.
Final words on creating UGC for the SERPS
To get the most out of your UGC campaigns, you must figure out how to amplify reach and have them rank on the SERPs. The first step is creating relevant UGC content and getting it in front of relevant users.
You can collaborate with non-competing brands and UGC influencers and get your customers involved in the creation process. Another easy technique to create UGC is to start a challenge with a trackable hashtag.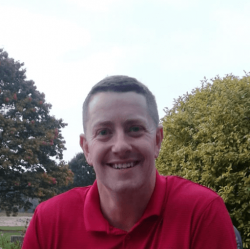 Latest posts by James Westfield
(see all)