In this article you'll learn what E-A-T is for SEO, how Google assesses expertise, authority, and trust, and actionable ways you can improve E-A-T on and off your website to increase rankings, traffic, and more.
What is E-A-T?
E-A-T is defined as expertise, authoritativeness, and trustworthiness. It is a system by which Google Quality Raters determine the quality of content. In other words, E-A-T conceptualizes ranking factors, and it is a criteria for analyzing what content to display in search results to provide the best experience and information.
E-A-T is NOT:
❌ A ranking factor
❌ A ranking signal
E-A-T IS:
✅ A criteria (aka a principle or standard by which something may be judged or decided) by which Google assesses your content, your perceived public brand, trust, and authority to speak on the topic you are publishing.
In more simple terms: E-A-T is a set of guidelines that Google looks at when trying to understand if content is trusted and credible enough to display in a search result with the hope that users of Google will find that information accurate and helpful.
Real world applications:
Writing about medical advice? You should have the certifications, degrees, and consensus from other reputable experts backing your information as credible. 
Writing about the best ways to learn guitar? You should have deep knowledge of how to play the guitar.
The idea is to filter through the noise of content on the internet and display true, accurate, trusted content to searchers so that they can get the best information.
What Google Says About E-A-T
Google's goal is to create a helpful user experience where people can find trustworthy information that solves their problems, questions, etc.
Google describes their own goals as:
"At Google, we're always working on ways we can improve your Search experience.

We constantly experiment with ideas to improve the results you see. One of the ways we evaluate those experiments is by getting feedback from third-party Search Quality Raters. Quality Raters are spread out all over the world and are highly trained using our extensive guidelines.

Their feedback helps us understand which changes make Search more useful."
You can see the full search quality raters guidelines PDF here if you want to deep dive.
In Google's set of Quality Raters Guidelines, they mention E-A-T 130+ times.
Google tells their third-party Quality Raters to take into account E-A-T criteria when analyzing content, websites, brands, and more.
Here are the exact words Google includes in their guide:
Simply put, Google cares about three things:
Expertise of the person/brand/entity publishing the content
Authority of the person/brand/entity publishing the content
Trustworthiness of the person/brand/entity publishing the content
Google explicitly tells their Search Quality Raters that low quality content / pages lack E-A-T, too:
Case in point: E-A-T is very important if you want your content to rank organically.
The question now becomes: what can you do to showcase expertise, authority, and trust?
7 Ways To Improve E-A-T For Your Website
Now that you know (or have been refreshed) about what exactly E-A-T is, here are a few ways to improve E-A-T on your website.
1. Authoritative Mentions and Backlinks
The "Authority" in E-A-T is almost certainly referencing high authority mentions and backlinks pointing back to your brand, articles, website, and more.
Why does this off-site signal matter? Because anyone can call themselves an authority on a subject by spinning up a $10 website and saying they are an accredited authority figure.
Only a select few will get recognition from existing authority publications and brands referencing them as another authority figure.
The key here is consensus from third parties.
If respected, trusted, big websites with existing authority call you an authority on a subject, that's a good signal that it's true in comparison to the person claiming authority status with zero third party sources.
This is directly referenced by Google's Search Quality Rater guidelines:
"Use reputation research to find out what real users, as well as experts, think about a website. Look for….news articles."
For example, I'm a featured expert author at Search Engine Journal, a trusted SEO publication with a notoriously selective editorial process.
It's likely that this type of validation from an expert, trusted authority sends positive signals to content that I create and publish.
If you are credible by your own right in a given niche, focus your efforts on getting validation, confirmation, and consensus from other real authorities to back you up.
Publish original research and case studies that big websites will reference and share
Share expert quotes and opinions on platforms like HARO or Twitter's #journorequest hashtag
Apply to be an expert contributor at highly selective media outlets (not the ones you can buy placements in for $50 please…)
Build your off-site authority. It's critical to E-A-T. And if you don't have time, hire an agency to do it.
2. Get Great Third-Party Reviews
Google cares about the overall sentiment of your business in the public domain.
For example: if your business has 10,000 reviews and a 1-star rating with BBB reviews calling you a scammer, it's probably not by happenstance.
And it almost certainly means that your content shouldn't be trusted in the same lens as another brand with glowing reviews and experts referencing them in a positive light.
Google specifically looks at reviews across many platforms to take into account the overall sentiment of your brand:
Reviews are a trust signal, likely playing into the "trustworthiness" component of E-A-T.
Hence Google's language of: "trustworthy positive user reviews as evidence of positive reputation."
Do your best to get reviews on platforms like:
Local: Google, Yelp, OpenTable
National: Better Business Bureau
Online: G2, Clutch, Capterra
Garner as many real reviews as you can by surveying current and past customers. Positive reputation can play a massive role in your ability to rank organic content.
3. Become a Topic Expert
Becoming a topical authority or expert is not just creating an "about us" page and claiming that you are an expert.
Just because YOU claim to be an authority does not make you one.
Here's an example:
I recently ran across an incredible finance blogger on social media who was drafting articles on his blog.
They were all optimized and ready to rank in search results. And the information was accurate. I sent it to multiple CPAs, all of which verified the accuracy of the content.
But I noticed his site got almost no visits per month from organic search.
Why is that? By most standards, the blogger was an expert. The content was accurate and subjectively good.
But the problem?
He wasn't widely known as a topic expert. Despite the information being good, his topical authority was contained to his own publishing. Others didn't recognize him as a topical expert.
So, how do you become a topical authority in your niche?
Start here:
What displays when you Google their name? It should show:
Quotes, interviews, awards, bylines, podcasts, conferences, on your topic.
If your name does not show up around the topics you are publishing on, it's hard to call you the trusted expert.
Why listen to your advice when others have dozens if not hundreds of authorities citing their work?
You can get there too:
Publish original research: create useful data that people want to cite
Get quotes in publications: share your expertise with journalists
Podcast: share your story and background
Do activities that earn you backlinks and brand mentions and features.
Your goal is to answer this question in the eyes of Quality Raters:
Is there a consensus from others that your content is good and that you are the reputable topic authority?
4. Have a Wikipedia Mention or Page
Wikipedia — wait, isn't that the website that teachers used to tell us is not worthy enough to be cited?
Well, they were dead wrong. Wikipedia is highly trusted as a reputable source of unbiased information on a subject, topic, business, person, etc.
Here's what Google says in their detailed guidelines about rating websites:
"See if there is a Wikipedia article or news article from a well-known news site"
Wikipedia requires information about your company to be verifiable and your business must have coverage from many reliable sources.
Don't get us wrong: Wikipedia is not a ranking factor.
Look at the ROOT CAUSE as to why Google cares about it: if Wikipedia is picking you up, you must have a large amount of verifiable notoriety, which is vastly important.
It means that multiple sources are mentioning you in the public sphere, and can give key hints at your reputation.
This is displayed directly in Google's guidelines here, showcasing how a Quality Rater can utilize Wikipedia to discern reputation information from Wikipedia:
"Positive reputation information: According to Wikipedia, the Cleveland Clinic "is currently

regarded as one of the top 4 hospitals in the United States" which can be confirmed by reputable news articles cited in the references section. Users can trust medical information on this website."
Interesting, right?!
Google cares about reputation. If your business is known for scamming or ripping people off, displaying your articles to searchers is an inherent risk for Google.
Wikipedia happens to be an accurate, checked, and verified source of information about the reputation of a business.
Don't go gaming the system for a Wikipedia article — build a brand that gets positively written up in Wikipedia. Stick to white-hat techniques.
5. Community and Forum Mentions
Yes, Google Quality Raters look at the sentiment and nature of brand mentions within forums.
But please don't spam links in a forum. We're talking natural mentions of your brand in real forums.
Why does this matter?
Because it shows what real people are saying about your brand.
Brand is what people say about your business (or you) when you are not around.
Where reviews, testimonials, and quotes on your website only show the positives, forums and communities tell the honest truth as they see it.
This information is uniquely valuable when assessing the reputation and trust of a brand with an unbiased point of view.
With this advice, don't go after short-term solutions where you pay people off to write good things about you.
Please, don't do that.
This consistent trend of positive reputation and trust should lead to you assess your entire business and brand strategy:
How can we have a better product, a better marketing plan, better community, and better customer service to our niche to build long-term trust and respect?
This is how you win in search: by building a trusted brand that people see in search results and click time and time again to find great content that genuinely helps them succeed.
6. Publish and Update Content Very Often
It's no secret that Google wants you to publish content often, and update even more often.
Fresh (as fresh as needed based on the topic), relevant, accurate content is the lifeblood of Google.
Google's John Mueller recently said:
"It's really hard to call a site authoritative after 30 articles, and especially if you've stopped publishing for a while, I can see how Google might be a bit more conservative with regards to indexing more."
30 articles is not a hard-fast, must-have metric. But the general notion that John Mueller puts forth is:
If you have a relatively small amount of content published on a given topic, and you don't update that content often, nor publish new content around the subject frequently, it's pretty unlikely that you are a deep authority on it.
If you want to become more of an expert on the topic, be sure you are publishing and updating content more often.
Don't take massive gaps in publishing. Always go back to old content and update it as facts, figures, situations, and trends change or emerge.
7. Create Detailed About / Author / Credibility Pages
Lastly, it's always beneficial to E-A-T to create more detailed author, about, or review credibility pages on your site.
These should serve to showcase any news about you or your company, accolades / achievements / awards given by others, and insights into how you create and verify content accuracy.
This is not only helpful for users reading your content to increase their trust in you, it's helpful for Google Search Quality Raters to determine your authority.
A great example of a detailed About Page is Wirecutter. Within their about page, they internally link to relevant pages detailing their rigorous editorial standards and review process:
This builds trust with readers and Google, showing transparency in how they select and review products so that users aren't just spoonfed a list of high-paying affiliate links that only benefit Wirecutter.
Wirecutter makes it clear that they often recommend products that aren't giving them commission, have mediocre reviews, and more.
For Author Pages, take Search Engine Journal as an example:
This author page lists not only a detailed biography, but also unique sections like "I AM AWESOME AT" and "FAVORITE TOOLS" to increase credibility.
Consider creating an Awards page too. At uSERP, we showcase that we have countless awards from third parties recognizing us as a top SEO and link building consultancy:
Create detailed pages that reference your accomplishments, openly share your review process, and more.
These will all serve to build trust and credibility.
Wrapping Up
E-A-T is a criteria of analysis that Google's Search Quality Raters use to identify high-quality content that deserves to rank organically.
It's not a ranking factor or signal, but a system by which content and other ranking factors are analyzed.
Improving E-A-T can be done both on your site and off your site. It's not as simple as adding an author bio or publishing new content (though these are table stakes).
Implement the tips in this post to improve your E-A-T.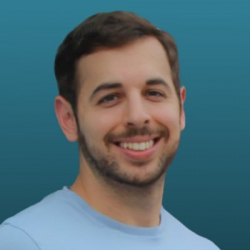 Latest posts by Jeremy Moser
(see all)