Marketing does not work in a siloed fashion. Social media, email, content marketing, QR code marketing and SEO – all work together to build a brand and get conversions for your business. That's what omnichannel marketing is all about. You must try to impart a consistent experience to the users through all the platforms.
Two marketing channels that I would like to discuss here are email marketing and SEO. The interdependence between the two seems least evident, but it can take your business to the next level and improve the customer experience.
Email marketing, if done correctly, can boost your website traffic and get you a better search engine ranking. How? Read this article to find out.
Drive Traffic To Your Site
One of the most significant advantages of using email campaigns is that they empower you to drive a lot of qualified and targeted traffic to your website. This, in turn, helps lower your bounce rates by a significant margin, improving your search engine ranking in the process. To understand this better, let us first wrap our heads around the concept of bounce rate itself. All search engines keep track of how long visitors stay on your website and what proportion of them leave or "bounce" from it without interacting with any of the content. And this plays a critical role when it comes to determining your search ranking.
In simple terms, the higher the bounce rate, the lower your ranking will be. Although creating original or insightful content is the first step towards slashing the bounce rate of your website, it'll continue to be in vain if you fail to regulate the quality of your traffic. Therefore, businesses prefer getting their website frequented by those prospects who are more likely to make a purchase or maybe just engage with your content. Email campaigns or, more specifically, email newsletters let them achieve this objective with ease.
Most businesses use free newsletter templates to give their audience a preview of their content. Subscribers that find the preview interesting follow the link to the main site, while the remaining ignore it. While getting your newsletters dismissed is obviously not an ideal outcome, in the longer scheme of things, businesses would rather have their target audience disregard their newsletters than bounce from their websites. Another benefit of driving qualified prospects is that it facilitates longer web sessions, improving the on-site engagement and consequently your search engine ranking.
Here's how the newsletters of some of the best brands in the market look like.
Create Personalized Email Content
Creating high-quality content is, of course, non-negotiable, but if you really want to strike a chord with your recipients, then you have to go a step further and aim at crafting personalized content as well. Personalized content is important to email marketing practices. But, how important exactly? We'll let stats take care of this question.
As many as 74% of marketers hold targeted personalization responsible for the growth in their customer engagement. Emails that have personalized subject lines are 26% more likely to be opened. Besides, personalized emails also deliver 6x higher transaction rates. The bottom line is that personalization drives greater engagement, which gives a solid boost to your SEO results. Since personalized emails contain targeted content, they are a lot more relevant to your audience than any of the other emails that you send them. As a result, your recipients take more interest in interacting with these emails, and eagerly follow up with the links that are enclosed within them, thereby increasing your overall website traffic in the process.
While there are several ways to personalize emails, video messages have become all the rage these days. Why? Because it has helped marketers improve their conversion and click-through rates by leaps and bounds. In terms of numbers, emails with videos were found to register a staggering 96% higher click-through rate than those without.
No other visual medium instigates the curiosity of your customers as much as videos. But that's not the sole reason why they're successful. Since they invariably contain a human face in them, videos make your emails seem highly personal, thereby making it easier for you to establish a connection with your target audience. In the process, your emails become more trustworthy and engaging as well.
However, to make the most of your video messages, there are certain best practices that you must abide by without fail. For starters, do not make your videos too long. Just remember that the average attention span of humans stands currently at a measly 8 seconds. Therefore, the shorter the videos are, the more effective they'll be. Additionally, ensure that your videos are neatly shot and have good audio quality. That is to say, instead of shooting your videos on the selfie camera of your cell phone, invest in a camera and a tripod. The quality of your video goes a long way towards shaping the audience's perception of your brand.
Lastly, keep your videos relevant for the recipient. For instance, the video you send to someone who just subscribed to your newsletter should not be the same as the one you send to a recurring customer; you get the drift.
Take a look at these examples.
Include Links To Your Social Media Handles
The active global social media population as of now stands at a whopping 4.2 billion users. And if you're not using your emails to harness this incredible potential, then you're definitely missing out on a trick or two. Whenever you send out a newsletter, ensure that you incorporate links to your social media handles in it. This will encourage your users to share the enclosed information and promote the content across their respective social media accounts. All of this, subsequently, results in driving greater traffic to your website.
Social media sharing and SEO results are more intricately linked than you think. A study by Cognitive SEO reveals that the top five ranked pages are also the top five shared on popular social media platforms, namely Facebook, LinkedIn, and Google+. As a good practice thus, try to include a CTA (Call To Action) button in your emails that specifically asks your readers to share the information on their social media.
Nothing drives more organic engagement to your website than when people share your content with their networks and connections on various social media platforms. It goes without saying, in order to incentivize your subscribers to share your content, it needs to be interesting, visually appealing, and relevant to them.
Wondering how you should plug in your social handles in your emails? Take inspiration from these examples.
Make Your Emails Mobile-Friendly
No matter how curated and insightful your newsletters and email campaigns are if they aren't mobile-optimized, to begin with, chances are that a significant portion of your audience will never be able to access them. In the current scheme of things, almost 60% of email opens occur from mobile devices, with 35% of business professionals preferring to check their emails on a mobile device (smartphone or tablet). What's more, launching a mobile-responsive email design can increase unique mobile clicks by 15%.
Hence, optimizing your email content for mobile platforms essentially paves the path for better engagement rates, leading to higher traffic and improved search engine rankings.
But, designing mobile-friendly emails is a tricky affair. You need to keep certain things in mind to get the best results. We have listed them below for your reference.
Keep your subject lines short, crisp, and to the point. According to a report by ReturnPath, mobile devices typically cut off subject lines after 25-30 characters in contrast to desktop devices that display around 60 characters. So, you need to keep this in mind while writing your subject lines.
When designing mobile emails, use a larger font size than you would for a traditional desktop email. For body text, try to maintain a minimum font size of 16px, while for headline font, you could shuttle between the range of 22-24px based on your template design.
Ensure that your CTA is both clearly visible as well as easily clickable. Minimum size of 44x44px is considered ideal.
Most mobile OS block images by default. Hence, be very judicious with your pictures and try to use as few of them as possible.
Email copy for mobile-friendly emails needs to be concise, short, and highly relevant. Additionally, try to include your main message above the fold to increase its probability of getting noticed by the recipient.
Make the most of mobile email templates to ensure optimal functionality and optimization. You can use an email template for ecommerce businesses or service-based companies. This helps to make sure that everything is organized and easy-to-follow when someone opens up the email on their mobile phone. Things can get pretty messy if you don't use a template!
When it comes to layouts, it is best to keep things simple. A linear and single-column template layout provides the best results in most cases.
Make clever use of white space to accentuate the readability of your emails.
Highlight all clickable links in your mobile emails using outlines, borders, big buttons, animation, bold typefaces, and other similar techniques.
Optimize Your Email Campaigns With Testing
A/B testing and multivariate testing are two powerful techniques for assessing various aspects of your SEO efforts, including video messages, CTA designs, mobile-friendly templates, and the like. While A/B testing includes comparing two different versions of an email, multivariate testing takes several versions into account. Conducting these tests helps you understand two important things- which email content solicits the maximum response from your viewers and whether or not it encourages them to look you up on the internet later.
Subsequently, you can utilize the outcome of these tests to fine-tune your email campaigns and enhance your results. It also gives you an accurate idea about which keywords you could optimize for your website. To that extent, subject line testing can prove to be an equally insightful exercise as well. By trying out different keywords in different versions of your subject lines, you could discover the ones with whom your audience is engaging the most.
Ask Your Subscribers For Reviews
One of the lesser-known ways of using email marketing to bolster your SEO efforts is by requesting your subscribers to post online reviews about your business. If you're a local business, then this tactic could do wonders for you. This is because online reviews form one of the most critical ranking factors for local SEO. For example, if you search for "St Louis SEO expert", the top results are the companies with the most reviews.
For local businesses, ranking higher in local search results assumes greater importance than overall rankings. Such businesses can, thus, devise specific email campaigns to ask their customers to write reviews for them. Besides boosting your SEO, reviews can also help them earn the trust and loyalty of your customers. This is because as many as 86% of customers go through local business reviews before making up their minds. Needless to say, the more positive reviews that a business has, the higher are its chances of attracting customers.
A Few Additional Tips
Apart from the techniques discussed above, here are a few additional email marketing tips that can help you prop up your SEO efforts.
Invest time in curating an email list that includes all of your highly engaged customers. How these individuals interact with your business will give you ample insight into your own operations.
Make use of the analytics data at your disposal to get an accurate idea of how awareness levels vary between different segments of your target audience. This will empower you to tailor your content to each group and deliver a more personalized experience.
Ensure that your email abides by all the standard accessibility benchmarks before it is sent out.
Make use of a clear narrative structure while composing your email body. This will make sure that your readers remain hooked to your content and are incentivized to follow it up on your website.
If you notice that any one of your newsletters is getting more traction than usual, then capitalize on that momentum by repurposing the newsletter's content in the form of social media and blog posts.
Secure your email domain name with DMARC to increase it's credibility and improve the deliverability rate.
Wrapping It Up
When implemented in proper measure, email marketing outshines other channels when it comes to amassing authentic traffic and engagement for your website. Want your business to become a force to reckon with? The formula is pretty simple. Align your email campaigns with your SEO objectives and your omnichannel marketing strategy. You can also implement other marketing strategies such as Whatsapp marketing to boost your communication efforts.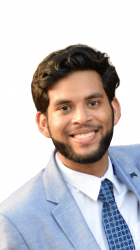 Latest posts by Rohan Kar
(see all)