When it comes to website traffic, everything is pretty simple. The website traffic increase leads to the growth in sales. Yet, the process is not that easy, and you need insider information to get what you want. Otherwise, you will spend a lot of time and resources. To simplify the task, we have compiled a list of 10 reliable methods that will help you generate more website traffic for your online shop or site.
1. Pay for Advertising
If you are wondering how to drive traffic to your website, you shouldn't forget about digital advertising. You can use pay-per-click (PPC) or retargeting ads. In the case of social media, you can use display ads or sponsored posts. Besides, you can leverage the best Clickfunnels alternatives to create automatic sales funnels and boost your conversion ratio.
PPC is a popular form of search engine marketing. Advertisers bid and pay for advertisement placement in search engine's page results. When someone clicks on their ad, they pay a fee. According to WordStream, Google Ads on the search network cost between $1 and $2 per click. Consequently, you should set your budget and goals before investing much money into advertising. What's more, you can adjust the settings on the Google Ads platform so that your platform gets to the top of Google Maps search results.
Mind that algorithms are different within various environments. If you work with search engine advertising, your task is to appear at the top of relevant searches. In case you promote your business with social media advertising, your goal is to appear in relevant feeds. However, in both cases, you should indicate the type of audience you want to attract. Social media allows you to reach out to your target audience directly. If you are interested in increasing the website traffic, you can also use display ads. These are branded banners that pop up on various websites advertising your brand. For example, you can make your banner appear on specific sites to increase your traffic.
2. Promote Your Brand Using Content Marketing
Content marketing can help you boost your website traffic. Your store or site should contain eye-catching, engaging, and informative content that will attract new visitors to your Internet platform. Besides blog posts, you can use some audio or video content as well as conduct a webinar. Try different options and see what brings the necessary results. To make your content more engaging, try including royalty-free downloadable music as part of your audio and video content. This can help you create a unique atmosphere that will draw visitors in and keep them engaged.
Check out the best content solutions for increasing traffic:
How-to guides
Q&As and FAQs
Step-by-step tutorials
Ultimate guides
Product reviews and round-ups
Training guides
After selecting the type of content that is popular among your audience, you should constantly update it. This way, your website will continue attracting new visitors.
Moreover, you need to use high-quality images. You can contact such platforms as FixThePhoto or WeEdit.Photos and ask them to enhance your pics so that they meet the latest standards.
Remember that it's essential to post the best content you can create. Constantly update it and post it across various channels. You can use the same images for blog posts, training guides, or How-to guides your social media pages. Besides, you can send links to your blog posts to your subscribers.
3. Get Involved in Guest Posting
You can post articles about your products on other websites or publish third-party posts on your website. Focus on sites with the most active, engaged audiences, and those having a lot of social media attention.
Mind that some blogs have guest post submission guidelines, and you should check them beforehand. Blog posts should contain a link to your site. This method has numerous benefits, including more referral traffic, more backlinks, and increased brand awareness.
When selecting a website, you should ask the following questions.
Does the site have a decent amount of traffic?
Does the site have a lot of pages indexed by Google?
Does the site have a high domain rating and social engagement metrics?
Does the site write about a topic that might be interesting to your target audience?
Mind that third-party posts published on your website can also increase traffic. However, it's possible only if guest contributors also advertise their business to their followers. However, not all posts contain valuable content, so you should be very careful when choosing what to publish on your platform.
4. Keep the Social Media Pages Active
According to Pew Research Center, seven in ten Americans use social media. Consequently, each business should establish its social presence on social media. While it requires much time and resources, it will help you get new clients and retain the current ones.
Try using the following tactics to engage users:
Post your latest news on Instagram, Facebook, Pinterest, and other social channels. Plus, you shouldn't forget about Instagram Threads, Stories, live videos, IGTV, or Facebook Messenger. Study your audience and see what platform it uses more often. For example, if you are a B2B business, use LinkedIn. If you target Generation Y, promote your business on Instagram. Focus on growing your Instagram Followers naturally. In case you sell to Zoomers, choose TikTok. When advertising a new product, don't forget to change a cover photo. B2B sales reps must leverage LinkedIn tools to build relationships with modern buyers. Using LinkedIn ® 's advanced search feature they can find people who fit their buyer persona and begin engaging with them in various ways.
Interact with your followers. It's very important to communicate with your audience. You should reply to them, repost their content, and tag them. Plus, add some personality to your social media page. It will help you attract new followers and increase sales. Users like it when a brand owner answers them. Digital natives, such as Generation Z, prefer to connect on social media since it is always an available medium, even when they want assistance from a helpdesk or owner. In this instance, the customer care system may be able to assist you by simply issuing a ticket and allocating it to a certain department or agent based on established criteria.
Add social sharing buttons to your posts. By doing that, you will engage your readers and help them share your content.
Come up with a catchy hashtag. A good hashtag might even go viral and help increase Instagram followers. Thus, try to be creative when generating hashtags for your posts.
Embed Social Feed – You can embed Instagram feed, LinkedIn feed, Twitter feed, and Facebook on your website to increase your website's reach and boost engagement.
5. Provide Free Tools
People always like getting something for free. It would greatly increase your website traffic if your platform includes some free tools. Users are likely to share them and promote your platform. It is a great solution to build links and boost your SEO.
So, what free tools can you use for the website traffic increase? If you have a financial platform, you can add a unique calculator. In case you sell cosmetics, you can use some virtual try-on features. Photographers can offer free Lightroom presets, templates, or checklists. This way, you will attract more visitors.
6. Include Relevant Keywords in Your Content
When creating content, don't forget about relevant keywords. However, your posts shouldn't be stuffed with them, thus distracting readers from the main idea. Such words and word combinations should organically complement the text. Keywords should also appear in the meta description, page title, URL, and header.
You may use long-tail keywords. Today, users often use voice search, and when they do that, they speak long sentences, not short phrases. When typing, people often use short-tail keywords, but they are more difficult to rank on search engines. When working with long-tail words, you get more chances to be higher ranked for particular queries to your goods and services.
To generate effective keywords, you can use SEO software, like Moz, Ahrefs, and SEMrush. Such services show how often users search for keywords. With them, you can see what keywords your competitors use, how expensive the keyword is for pay-per-click ads, and find related keywords. These platforms will come in handy for developing a keyword strategy. To facilitate the process of reaching out to influencers and collaborating with them, you can join the top influencer marketing platforms.
7. Acquire Backlinks
For Google, backlinks are quality indicators. If your platform has high-quality links, your page is considered to be an authoritative one. Consequently, if you want to boost your website traffic, generate as many high-authority backlinks as you can.
However, mind that not all backlinks have equal value. The best backlinks are those that are relevant to your platform. For instance, if you have an IT website, a link from the beauty salon will not increase your traffic. Google may even punish you for cheating the system.
Check out several strategies that you can use to get backlinks:
Create link-worthy content.
Write guest posts on reliable websites.
Get interviewed in popular publications, blogs, and podcasts.
Conduct unique research.
Ask for backlinks when someone mentions your brand naturally.
Partner with influencers, bloggers, and relevant publications.
You can use Instant Checkmate to discover more about the background of people you want to work with and understand better if they are the right fit for your brand.
To optimize the process, use website backlink checkers, like Netpeak Spider. Such services monitor your backlink profile and instantly detect when a questionable website links to you. With the help of such services, you can find potential link-building opportunities and get more high-quality links.
8. Reach New Audiences with Influencer Marketing
To promote your website, cooperate with bloggers and influencers since they are very popular among followers, and people trust them. If a blogger advertises your products or services, people will believe them.
Influencer marketing is a perfect and cost-effective solution for attracting new visitors to your platform and increasing traffic. Try to work with influencers that are interested in your niche. You can reach Instagram bloggers, ask them to promote your website and see whether they can help you achieve the desired results. But don't forget to analyze Instagram influencers for fake followers and audience engagement.
Remember to answer these questions when selecting an Instagram influencer:
Are they a good brand fit? Think about whether the chosen candidate might be your customer. Can you imagine them using your products or services?
Do they have good engagement rates? Don't confuse it with the number of followers. It is great if the blogger has a 2‒3% engagement rate and many comments under their posts.
9. Start Email Marketing
To increase the website traffic, you can also send newsletters and offers via email. It will help you attract new clients and retain old ones. However, these emails should be appealing and eye-catching. You can use different templates to create original newsletters. Plus, you should send relevant and helpful information. There should be links to pages on your site or store where users can learn more about your goods and services. Moreover, make sure your letters contain a recognizable signature. If you can't come up with an interesting and memorable variant, don't hesitate to use an email signature generator.
What's more, your emails should be easy to read on mobile devices. Links should be easily visible since 41.9% of all emails are viewed on smartphones. Pay attention to subject lines since they directly influence whether a user opens it or not. If people don't open your emails, you won't get any website traffic increase.
If it's possible, include the subscriber's name. However, don't annoy people with your emails since they can delete them, move to spam, or unsubscribe. To streamline your workflow, you can use email marketing software like NotifyVisitors, Selzy, MailChimp and Constant Contact.
10. Provide Excellent Customer Support
Remember that all your marketing tactics and methods are useless unless you provide first-rate customer support.
Based on the survey, 42% of clients claim that they will buy more products if they like customer service. When a user sends a complaint, you should provide the best customer service possible so that the client comes back to you. Therefore, you really need to invest in customer engagement strategies and customer service feedback.
How can you improve your customer service?
Reply immediately
Offer as many suggestions for customer problems as you can
Apologize when you make a mistake and offer coupons/refunds
Outsource your customer service to a call center that a track record of having has excellent communication skills.
Offer SMS for customer service
If you have excellent customer service, you can ask your clients to write reviews about your store or website.
Chatbots and voice assistants are becoming more and more popular because they are active 24/7. Thus, don't forget to use them. You can also try using customer service software, like Zendesk, and Sprout Social to track, organize, and solve customer problems and questions much faster.
Conclusion
This post provides useful tips on how to drive traffic to your website by implementing various tactics and strategies. You can increase your traffic by keeping your social media profiles active and delivering unparalleled customer support. Also, you can use more advanced techniques, like paid advertising and influencer marketing.However, these tips will not work for any business. You should test various tactics to find the most beneficial for your brand or website. Test several techniques and use free website traffic checkers to see whether something has changed. If you see the website traffic increase, use these strategies again; in case you notice no results, try using other techniques.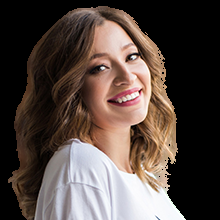 Latest posts by Tata Rossi
(see all)