Finding a SaaS marketing agency that can actually help you acquire more customers and sales qualified leads isn't easy.
As a SaaS operator myself, I know the pain — they focus on vanity metrics, not acquired users and growth.
I've worked with dozens of agencies in the software industry in all aspects of marketing. In this article I'll share some of the best agencies in each sector of marketing and explain how you can select the right agency for your SaaS marketing needs.
Here are my rankings for the seven best SaaS marketing agency companies for every service from SEO to email to social media and more.
How to Select The RIGHT SaaS Marketing Agency
Software as a service requires far different marketing strategies than that of ecommerce consulting, consulting companies, or brick and mortar stores / services.
And as a result, you shouldn't look to hire just any marketing agency with a general, long list of never ending services.
With SaaS, you want to make sure that the company you are hiring has deep niche expertise in software and technology.
They should know the ins and outs of your industry, software, and how to scale SaaS companies' bottom line metrics and KPIs: revenue, users, and growth.
To select the right SaaS marketing agency for your brand, be sure to plan out what aspects of your marketing strategy you need help with first.
This will ensure that you can pick the right agency that specializes in your area of need.
Specialization in agencies you hire is key to success. You don't want to hire agencies that offer 100 services and do them all at a mediocre level.
You want to narrow your focus. For example, if you need help with just content production, source the best SaaS content production company who lives and breathes content marketing, rather than an agency that offers every marketing service to all customers.
In this article, I break down the top SaaS marketing agencies by category to help you filter for what you need most.
1. uSERP – Best SaaS SEO & Link Building Agency
Best For: SaaS companies with venture funding and established product market fit
Hire them For: SEO and link building services
Top Clients: monday.com, freshworks, ActiveCampaign, Hotjar
uSERP is a SaaS SEO Agency and link building firm providing strategy and execution with organic search to acquire customers.
Their clients include a massive roster of SaaS brands like monday.com, ActiveCampaign, Hotjar, Reply, and hundreds more:
As a dedicated SaaS SEO agency, they have achieved some incredible results for their companies with a big focus on driving revenue from organic search by capitalizing on existing demand.
They help companies earn backlinks and digital PR brand mentions from big websites like HubSpot and Crunchbase that increase organic search rankings, traffic, and qualified leads:
uSERP is ranked the #1 SaaS link building and SEO agency by the industry's biggest names, like SingleGrain, SEO For Growth, Design Rush, and more.
With a single, narrow focus on SEO and white hat link building for SaaS, the uSERP team excels at ranking software companies in highly competitive spaces to help them acquire users at scale.
One of the most compelling aspects of uSERP is that they also own their own SaaS brands, meaning they do the same work for clients as they do for themselves, and they know how to execute SaaS marketing strategy.
2. Codeless – Best SaaS Content Production Agency
Codeless is our "Sister" agency. We've partnered with them on a ton of projects and share many of the same processes. Yes, we are biased listing them here. But only because we've intimately partnered with them on more than 30 projects in the last two years.
Best For: SaaS companies with venture funding and established product market fit
Hire them For: Content production services
Top Clients: Nextiva, Robinhood, Zapier, Chargify
Codeless is a content production agency for SaaS brands. They help software as a service companies acquire customers by creating content assets like long-form guides, blog posts, ebooks, studies, and more.
Their SaaS clients include brands like: Nextiva, Freshworks, Robinhood, Zapier, AdEspresso, Chargify, and dozens more:
With deep niche expertise in the SaaS industry, they know how to create engaging content that not only ranks for organic keywords, but also delights existing customers and turns them into brand advocates.
Codeless also offers video marketing services and has a full team of in-house design experts that take their content assets to the next level beyond just writing content pieces.
Long-form content is critical to acquiring new customers and establishing your SaaS as a market leader.
Codeless is consistently ranked amongst the top content marketing agencies out there.
3. GrowthRamp – Best SaaS Go-to-Market Agency
Best For: Both early and later stage SaaS companies
Hire them For: Go to market strategy, positioning, product marketing, pricing strategy.
Top Clients: BigCommerce, Yotpo, Decibite, and more.
GrowthRamp is a go-to-market strategy agency that helps SaaS companies position themselves in competitive markets, acquire customers, and increase those customers' lifetime value.
They offer services within a GTM strategy like product marketing and positioning, pricing strategy, and brand marketing.
Driving results for clients big and small, they have unique experience at both early and late stages of startups. This gives them key insights on how to scale MRR from nothing and capitalize on MRR growth and existing customers to compound growth in the future.
If you aren't sure how to market your SaaS or what channels to approach for growth in your niche, GrowthRamp can help you identify your marketing strategy to build your brand into a market leader.
4. HeyDigital – Best SaaS PPC Agency
Best For: SaaS brands with PMF
Hire them For: PPC services
Top Clients: Wiza, Hotjar, Sprig, Stream, CXL
HeyDigital is a SaaS specific pay-per-click marketing agency. They specialize in SaaS, working with brands big and small like Hotjar, Sprig, Stream, CXL, and more.
With a specific vertical focus on software, they truly understand how to scale trials, signups, demos, and drive MRR increases.
Whether you currently manage paid spend in-house or outsource, HeyDigital offers free audits and proposals on where to maximize impact.
They are a top SaaS PPC agency because of their relentless focus on conversion rate optimization and real revenue growth, not vanity metrics.
With added-in services like CRO, they maximize results in comparison to most PPC agencies that just manage campaigns and ad spend.
5. GrowBots – Best SaaS Email Marketing Agency
Best For: SaaS brands with PMF
Hire them For: PPC services
Top Clients: Wiza, Hotjar, Sprig, Stream, CXL
Email marketing for SaaS companies is a key way to acquire new customers, delight existing ones, and drive sales qualified leads.
Cold email outreach is still alive and well. I currently use it for both my SaaS company and my marketing agency with phenomenal results, closing enterprise contracts worth $250,000+ per year.
GrowBots is a unique email marketing agency for SaaS because they are a SaaS tool, too.
They offer both their software and full-service packages, meaning you can trial their software for two weeks before you decide to move forward.
Being both a SaaS and an agency, they understand the industry extremely well, using their own email marketing methods to acquire more customers.
6. Socialistics – Best SaaS Social Media Agency
Best For: B2B SaaS
Hire them For: Social media marketing
Socialistics is a social media marketing agency that helps B2B brands build a funnel from social.
They create content calendars for publishing, handle the copywriting and content creation, as well as creative development and strategy.
Combining multiple methods from organic social media to paid social and influencer marketing, they have a direct focus on driving sales qualified leads and high-value customers for their clients.
If you're looking for a social media agency to take the charge and build your social strategy, Socialistics is a great place to go.
7. MightFineCopy – Best SaaS Copywriting Agency
Best For: SaaS brands (B2B and B2C)
Hire them For: Copywriting services
Top Clients: Semrush, Shogun, Owler, Unbounce
Mighty is a SaaS copywriting team with a specific focus on B2B and SaaS, helping clients convert more traffic by producing compelling copy.
Their services range from website overhauls and copywriting to social copywriting to case study copywriting and more.
Copywriting is one of the best ways to drive more conversions from your existing traffic and website.
Optimizing it is critical to future marketing efforts ensuring that your traffic has the highest change of buying.
When hiring a SaaS copywriter, look for an individual or team that has deep niche expertise and understands your software and your customers. 
8. PPC.io – Best for Comprehensive Tracking
Best For: SaaS companies seeking integrated and comprehensive advertising campaign tracking.
Hire them For: PPC advertising and campaign tracking
Top Clients: Names not disclosed
PPC.io is a renowned agency that specializes in pay-per-click (PPC) advertising and tracking systems. They aim to ensure that their client's campaigns are continually optimized and evaluated for optimal performance.
Stewart Dunlop, the founder of PPC.io agency emphasizes its importance by saying, "If you don't have a foolproof tracking system in place to accurately measure performance across all of your advertising platforms, then you're going to have blindspots and lag behind your competitors."
With a sophisticated and foolproof tracking system, PPC.io ensures their clients are always a step ahead, staying transparent with every click, and ultimately getting a comprehensive view of their advertising performance.
An all-encompassing strategy that integrates all advertising platforms is key to unlocking growth potential, and PPC.io has proved to be a top-class provider of such services for SaaS businesses, offering insights that significantly reduce blindspots and increase competitive advantage.
Final Thoughts: Hiring a SaaS Marketing Agency
When hiring a SaaS marketing agency, look at your current and specific needs instead of hiring a generalist Saas agency.
For example, you might currently need SEO and backlinks. In that case, you'd want to hire a team dedicated to that niche skill as their main focus, with direct experience in SaaS.
If social media is your biggest need, hire a dedicated social media agency in the SaaS space.
Generalized marketing agencies are good at everything, but rarely great at the one thing you truly need.
Niche down with your agency and fill in the gaps to help acquire more customers and achieve more growth.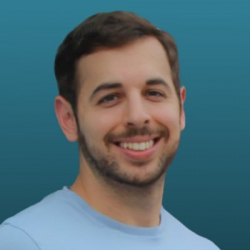 Latest posts by Jeremy Moser
(see all)