Search engine optimization (SEO) is more than plugging relevant keywords into your landing pages and blog posts. 
Search engines like Google and Bing prioritize sites on their search engine results pages (SERPs) based on website performance, speed, design, and more.
One important technique for improving your site speed is image optimization. If you're using a website CMS like WordPress, this process becomes easy with various tools and plugins.
In this article, I'll share the basics of WordPress image optimization plugins before we compare the 10 WordPress image optimization tools you should consider in 2023.
Are you ready to learn more about the best tools to optimize images?
Let's dive in.
The basics of image optimization for SEO
Before I dive into the specifics of WordPress plugins for image optimization, it's important to understand what image optimization is and how it should fit into your broader SEO strategy.
As I mentioned, on-page optimization with keywords is just one piece of the puzzle regarding SEO. The most popular search engine algorithms use holistic assessments to determine which content ranks the highest.
When it comes to optimizing web pages for search engines, it's important to consider tools and technologies that can help you achieve a well-rounded SEO strategy. One such tool that has gained significant recognition is the Smart Product Page Optimizer. This innovative solution goes beyond traditional keyword optimization and offers a holistic approach to enhancing the performance of product pages.
Page speed is a major factor for ranking. Metrics related to user experience, design, and behavior help quantify your page speed. For example, the longer it takes for your page to load, the more likely a visitor is to bounce.
Slow page speeds make your site feel spammy and frustrate the user. The faster your page loads, the better. According to Backlinko, the best-ranking pages on Google load in 1.65 seconds. 
Image optimization is perfect for improving your site speed since it reduces the size of your media, allowing it to load faster. It also keeps your images' clarity and quality when done right.
Google recommends that your site loads within 3 seconds. However, if you aren't sure how fast your site is loading, you can run it through the Google PageSpeed Insights tool to test your page speed and loading times.
If your Core Web Vital Assessment receives a failing grade (like the screenshot below), pay close attention to the LCP metric. If you land in yellow or red, you'll need the help of an image optimizer.
(Custom screenshot from Google)
But don't worry. I'm here today to tell you about the best image optimizers, so you don't have to scour the internet and read dozens of annoying reviews. You can thank me later. 😜
What is a WordPress image optimization plugin?
A WordPress image optimization plugin is an app or tool for image optimization that integrates seamlessly with WordPress.
WordPress has a plugin marketplace that enables users to add various tools to their WordPress dashboard in just a click.
Most WordPress image optimization plugins are free, but there are a few paid tools where you'll have to fork over a small monthly fee.
It's important to note that only business plans on WordPress have access to plugins. And, of course, you need a WordPress website. 
Top 10 WordPress image optimization tools in 2023
Now that you're a bit more familiar with using a WordPress image optimization plugin, let's review ten of the best options for 2023.
ShortPixel Image Optimizer is a website optimization tool that offers image compression, media hosting, and other functionality to improve site speed.
Features
Automatic image compression
JS/CSS optimization
Media hosting
Command line optimization
ShortPixel adaptive images
Pricing
The Short Pixel WordPress image compression plugin is free.
ShortPixel offers a wide variety of pricing options based on usage. Users can buy credits or gigabytes based on their unique needs, and these options range from free to $83.33 per month.
Since this tool's pricing is somewhat complex, I recommend checking out ShortPixel's pricing page to explore the various options to see what makes the most sense for your use case. 
WP Compress is an SEO tool that compresses websites to improve site speed, reduce bounce rates, and improve business.
Features
Image compression
Website caching
Access to a CDN
JS/CSS optimization
Bulk optimization option
Pricing
The WP Compress plugin is free on WordPress, but users must buy a premium version from WP Compress to activate the plugin. WP Compress' pricing plans include the following:
Starter: $9/month
Professional: $29/month
White-Label: $49/month
Lifetime licenses are available, as well.
EWWW Image Optimizer is another great plugin for image optimization. This tool offers automatic compression that works seamlessly with several third-party providers, including WordPress.
Features
API for automatic compression
JS/CSS optimization
Page caching
Fast delivery via IO CDN
Pricing
The EWWW Image Optimizer plugin is free on WordPress, but the technology is also available as a stand-alone product.
Pricing plans for EWWW Image Optimizer include the following:
Standard: $7/month
Growth: $15/month
Infinite: $25/month
Users get two months free when they pay annually.
TinyPNG is a WordPress plugin specializing in WebP, PNG file, and JPEG compression. What sets this tool apart from the others is that it helps optimize partially transparent images.
Plus, it shows you different levels of compression.
Features
Smart media compression
Partially transparent image optimization
Compatible with Photoshop
Content delivery via Tinify CDN
Pricing
The TinyPNG plugin is free to install on WordPress. When using the tool through WordPress, you can compress 100 images for free each month, but file size limits exist.
If you use Photoshop, you can add the TinyPNG plugin for a one-time fee of $65.
There are different fees attached to using TinyPNG for content delivery. But you never have to worry about image file size again. Image uploads are simple and easy. This investment promises to enhance the efficiency of your design process and seamlessly align it with your WordPress website.
Optimole is a company that's focused on image optimization and content delivery. This business has two plugins for WordPress: Image Optimization & Lazy Load and Super Page Cache for Cloudflare.
Features
Image optimization
Compress image
Maintain image quality
Retina images
WebP optimization
Cloud image library
Lazy load images
12–24 hour tech support (depending on the plan)
Pricing
Both of Optimole's plugins are free on WordPress, but pricing for access to premium plans follows a "per X site visits" structure:
Starter: $19.08/month for up to 50k site visits
Business: additional functionality with pricing broken down by usage

$39.08/month for up to 100k site visits
$90.83/month for up to 250k site visits
$297.50/month for up to 750k site visits
$582.50/month for up to 1.5 million site visits
$1165.83/month for 5 million site visits

Custom: flexible pricing for your custom needs
Jetpack is a multi-faceted SEO tool that offers a variety of tools to reduce load times. This plugin is great for website owners and managers who need more well-rounded SEO support and key features.
Features
Image optimization (reduce image size)
Website security
XML sitemap generation
Advanced site statistics
Enhanced image backup
Pricing
Jetpack has various pricing plans available. The "Complete" plan costs $50/month (billed annually) and includes Jetpack's performance tools and image optimization.
Imagify is another excellent WordPress image optimization plugin. What makes Imagify unique from the other options is its support for PDF files and GIF optimization.
Features
Multimedia optimization (images, PDFs, and GIFs)
Image resizing
Easy-to-configure settings
Secure dashboard
Lossy and lossless compression options
Pricing
The Imagify plugin is free on WordPress, but plans from Imagify are as follows:
Starter: Free — includes 20 MB (which is about 200 images per month)
Growth: $4.99/month — includes 500 MB (which is about 5000 images per month)
Infinite: $9.99/month — includes unlimited images
Kraken.io is a tool that focuses primarily on image optimization. Unlike many other options I've covered, this niche focus makes this option available at a lower price point.
In other words, an optimized image without breaking the bank (with no harm to the original image). Also, you can say goodbye to manually resizing individual images.
Features
Image optimization and compression
Cloud storage
No vendor lock-in
Image resizer
ZIP uploader (images on upload)
Pricing
The Kraken.io plugin is free on WordPress, and the software comes in five separate plans on the Kraken.io website. These include:
Micro: $5/month for 500 MB of images
Basic: $9/month for 2 GB of images
Advanced: $19/month for 5 GB of images
Premium: $39/month for 15 GB of images
Enterprise: $79/month for 60 GB of images
Kraken.io gives you two months free when you pay annually.
reSmush.it is a basic WordPress image optimization tool that focuses on basic image compression. This tool is free, but the downside is that it can only handle images up to 5 MB.
Note this tool is different from WP Smush / Smush Pro. That's another top contender for another day.
Features
Multiple image formats: GIF, BMP, and TIF optimization
Uses various algorithms for optimal performance
80% reductions
Pricing
This tool is entirely free to use. The developers accept donations, but users don't have to pay. You can size images to your heart's desire (without going broke in the process).
Imsanity is another image optimizer on WordPress designed for compressing large images. The WordPress community developed this tool.
Features
Image optimization
Bulk image compression (compress jpeg)
BMP and PNG image to JPE
Only available on WordPress
Pricing
Since this is a community-developed tool, it's free to use.
How to choose the best WordPress image optimization plugin
The ten WordPress image optimization plugins I've reviewed in this article are similar in functionality. However, they vary slightly from one to the next regarding feature offerings, pricing, etc.
With so many image optimization options, you may wonder which is the best. Unfortunately, making a blanket statement on the "best option" is challenging since everybody's needs differ.
From image SEO to managing a robust media library and avoiding lossy compression, these are all essential things to remember when picking the best WordPress image optimizer plugin for your needs.
You should test out the free options or the free trials of the paid options to get a feel for what is available. You can read reviews until you're blue in the face, but you won't know what's right for you until you explore individual dashboards and test them on your existing images.
Once you're more familiar with what's available, narrow down which plugins have the functionality you're looking for and fit into your budget. From there, you can choose the option that you're most comfortable with or that fits best into your tech stack.
But if I have to pick my favorite child, I'll have to go with Wordable because it does everything for me. I can publish Google Docs to WordPress in one click with compressed images that don't slow down my site. It can't get much better than that. 😀
That's why Wordable stands out. Plus, it doesn't matter what WordPress hosting or theme you have. So it's a no-brainer addition to your content publishing checklist.
Final thoughts
2023 is the year to double down on your SEO strategy.
And optimizing images is essential for improving your website's speed and performance, which enhances user experience and sends positive ranking signals to Google.
From lossless compression to lazy loading, these plugins offer a variety of features to optimize the custom graphics you create for your blog content.
You don't want to sleep on the idea of image optimization. Not only will your visitors be thankful when landing on your WordPress site, but search engines will take notice.
Can you already see the organic traffic rolling in? It's never too late to focus on technical SEO. The sooner you jump on the bandwagon, the better. 
Which WordPress image optimization plugin will you add to your tech stack this year?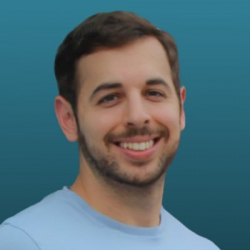 Latest posts by Jeremy Moser
(see all)